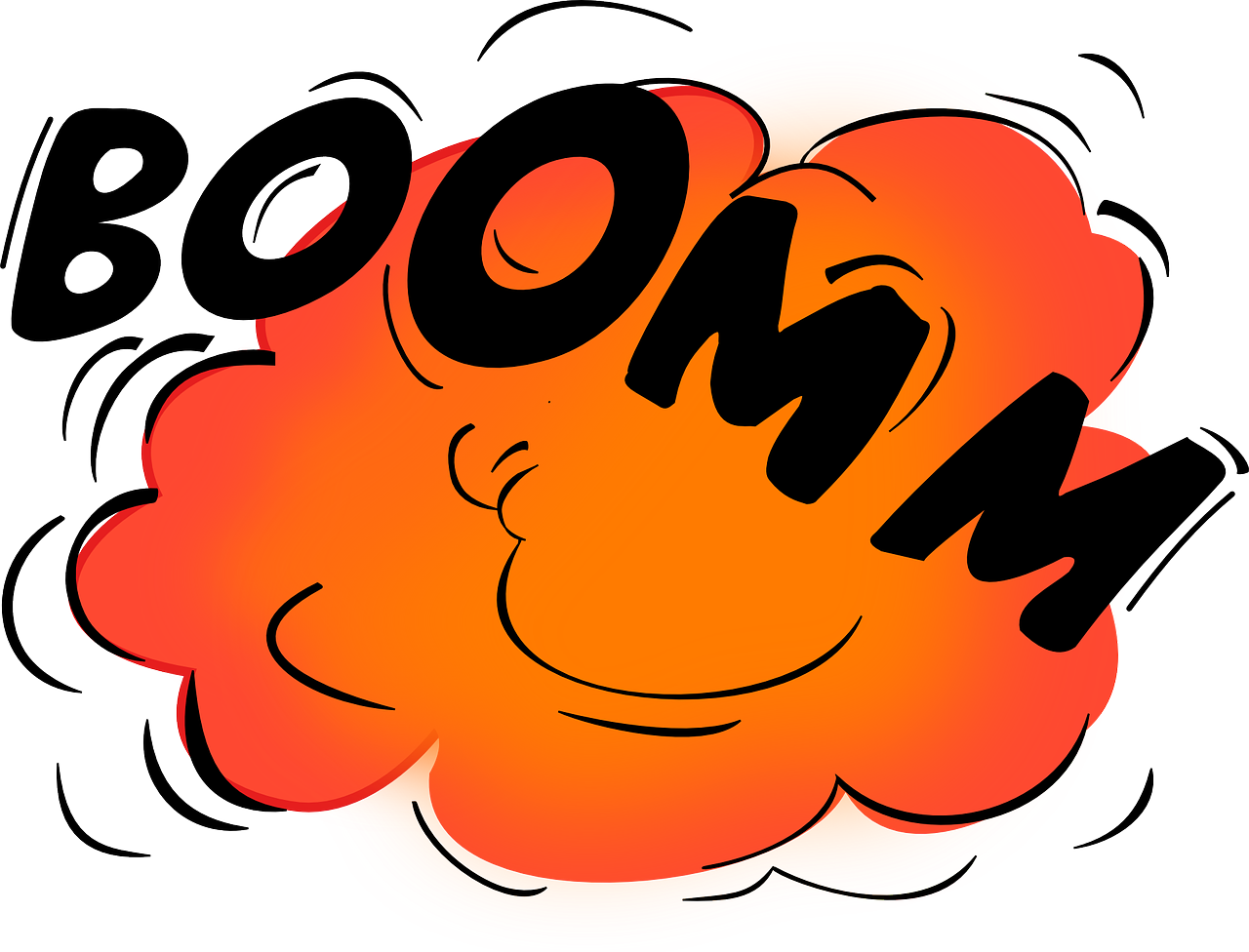 Of all the online marketing tips I can give you, this is the most powerful.
Using it will devastate your competitors and make them cry as you legally steal their leads and sales right out from under them!
And guess what?
It's simple to do.
You don't need a lot of experience to pull it off.
And it can work for both Network Marketing and Affiliate Marketing.
Have I piqued your interest yet?
Introducing the 2-Step Method For Marketing Online Products
Watch the video below and I'll take you through the 2 Step Method of marketing any online product:
CLICK HERE to get more trainings like this and to receive my signature training,

How to Build a Thriving Home Business In 2 Hours/Day

Perfect for anyone building a business with LIMITED TIME!
Online Marketing Tips:  The 2-Step Method In Action
I learned this strategy from one of my high-level coaches, and as online marketing tips go, this one is sweet!
Not only can anyone do it, but it works for any product from any company in any industry.
It simply involves putting YOURSELF between your LINK and the OFFER.
Here's what it looks like in action…
STEP ONE:  On my blog, I have a tab for an Online System I use called Elite Marketing Pro.
You can see it in the picture below…


Do you know what most marketers do at this point?
They link this tab so that anyone who clicks it goes DIRECTLY to the Elite Marketing Pro lead capture page.
It's fast.
It's easy.
And it BLENDS IN with everyone else out there doing the same thing.
Oh… and it's LAZY MARKETING.
STEP TWO:  Insert yourself between the link and the lead capture page.
I created a short video where I discussed what I've found to be the biggest ADVANTAGES of using Elite Marketing Pro to build your business.
And I stuck the video on another page on my blog simply called WHY I RECOMMEND ELITE MARKETING PRO…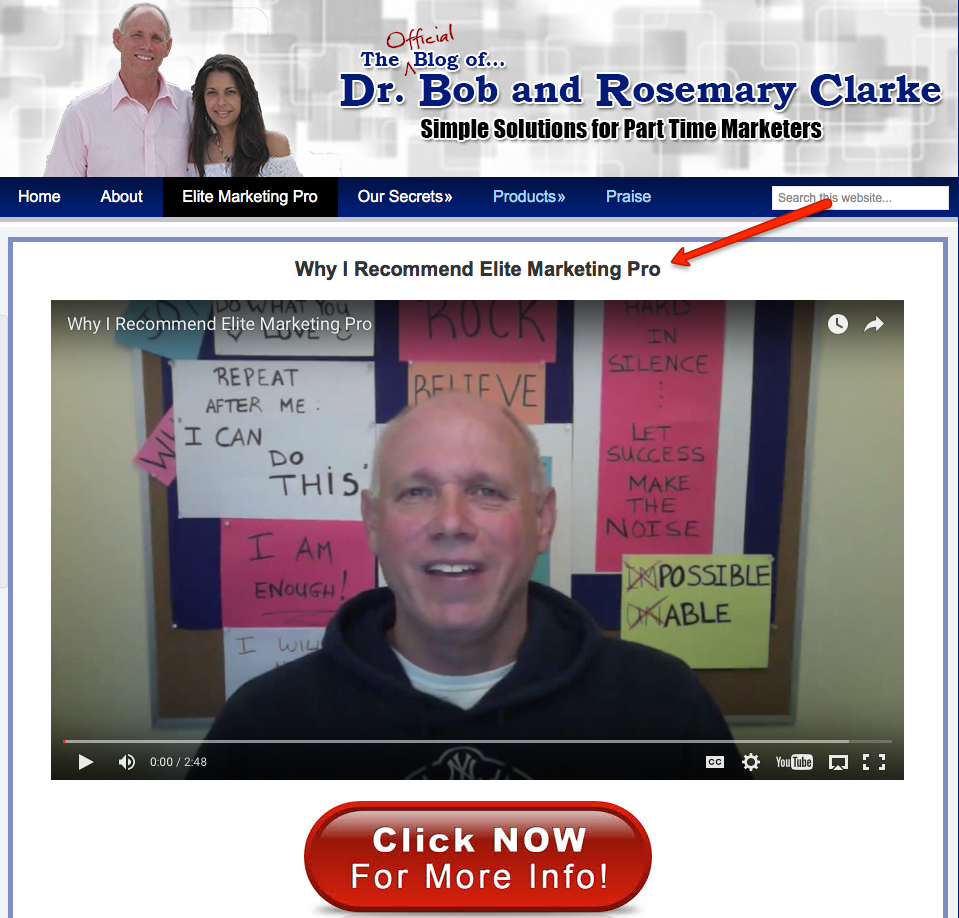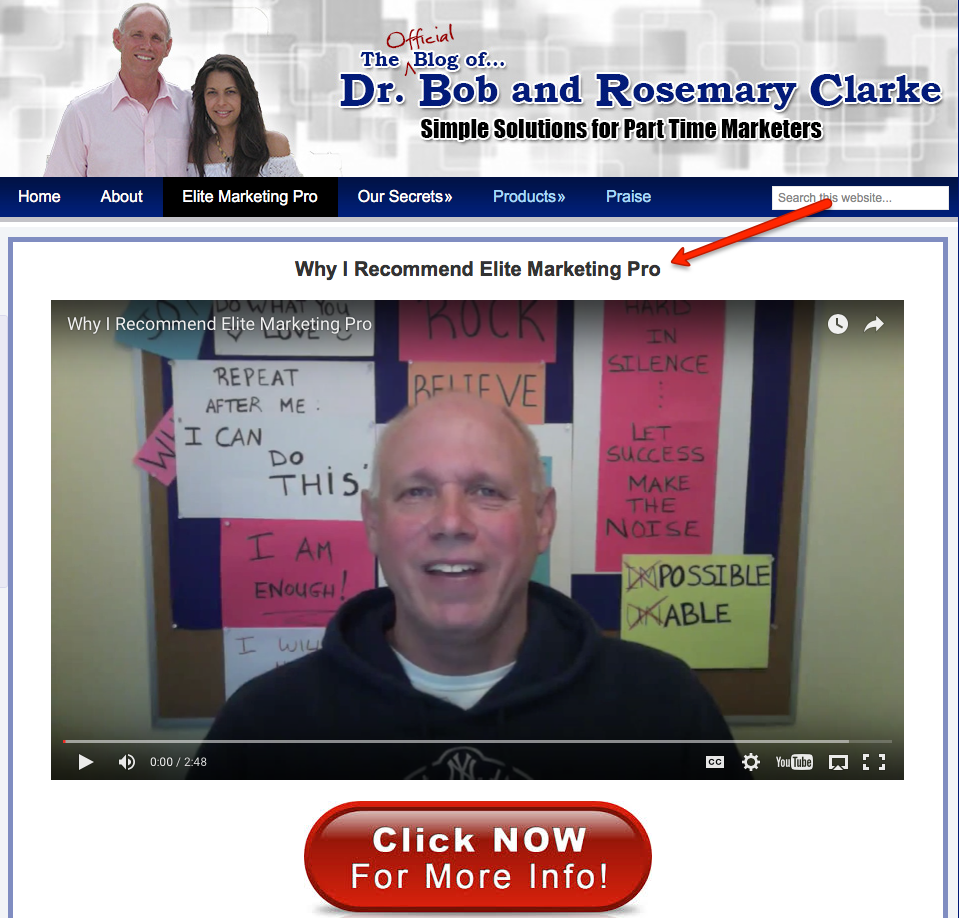 So when someone clicks on the Elite Marketing Pro link on my blog, they come to the above page, Why I Recommend Elite Marketing Pro.
After they've listened to my video and they feel compelled to click on the Red Click Now button, they're sent to the Elite Marketing Pro lead capture page that looks like this…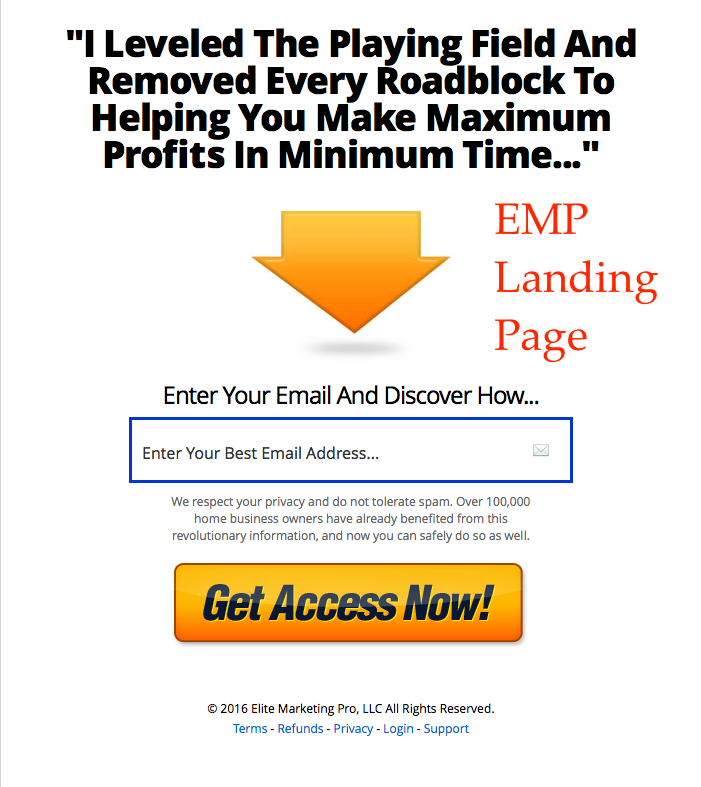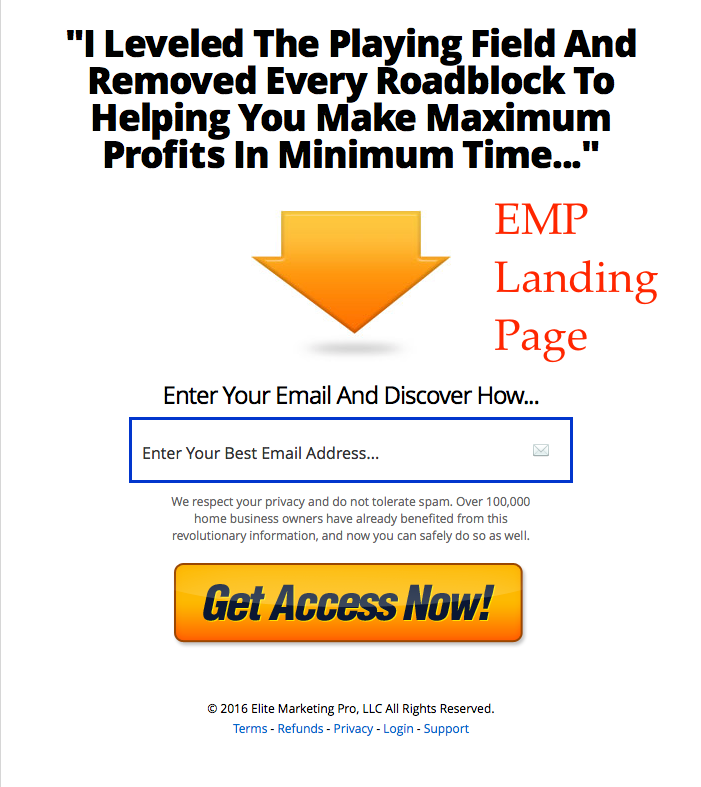 Do you see how simple that is?
Simply by injecting yourself between the link and the landing page, you've STOOD OUT from 97% of your competitors, those marketing the same products that you are.
Because they're lazy…
You are NOT!
You can kill it in any program you're in if you just follow the devastating 2-Step Method for marketing your products.
Take It One Step Further…
Let's take it another step.
What if you were to create multiple videos about your product, each telling a story about a different benefit?
What do you think would happen?
Over time, these videos would act as lead-generating soldiers for you, providing prospects while you sleep.
Wouldn't it be great to wake up to multiple lead notifications in your inbox?
That's the POWER of this strategy if you use it consistently!
Suggested Business Resources
Aweber - building your list has never been so important.  Grab your Free Account.
InMotion Hosting - my preferred web-hosting service
Ubersuggest - my go-to resource for keyword research and ideas
TubeBuddy - if you're doing videos, this will be your best friend
Digital Mentors (formerly My Lead System Pro) - lead generation and course creation platform for affiliate and network marketers. Earn while you learn new skills.  Get paid for what you already know.
Did you like that?
Have you used this strategy before?
Can you see yourself using it now?
LEAVE A COMMENT and join in the discussion.
It's Your Time to SHINE!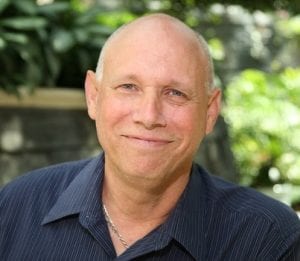 Dr. Bob Clarke
Email: Bob@BobandRosemary.com
Join our Side Hustle Facebook Group
P.S.  Need more leads for your business?  I recommend you start here and learn the fastest way to attract new prospects to YOU with timely strategies that are Working Right Now.
This post may contain affiliate links to products or services that I trust.  This means that if you make a purchase using the links included in this post, I may receive a commission at no extra cost to you.  Thank you for the support!