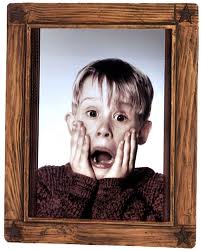 Writing guest posts are a great way to boost the popularity of your blog.  Why then do so many bloggers seem reluctant to do it?  
I've heard every excuse in the book when it comes to guest posting; in fact, I've used the same excuses myself:
I don't know where to start

I have idea how to do it

I don't want to publish my best posts on someone else's blog (you should!)
As I said, I've used all of these arguments rationalizing why I hadn't guest posted.
The truth was I was afraid.
What's So Good About Writing Guest Posts?
So why should you bother writing guest posts in the first place?
I mean, what's the big deal anyway?
It all comes down to 3 words:
TRAFFIC, EXPOSURE, RELATIONSHIPS
How Does Writing Guest Posts Help Build Traffic to Your Blog?
When you guest post, you are almost always allowed to add a few links back to your own blog.
Also, you should put at least one link to your blog in the Resource Box that accompanies your guest post.
Guess what happens when someone clicks on one of these links?
It brings traffic back to your blog, and the Search Engines love it!
Guest Posting Leads to More Exposure
When you write guest posts on another blog, you are exposing your writing to a whole new set of eyeballs, any of which can head back to your blog and become one of your loyal readers.
That's why I said up above that you should publish your best stuff as part of guest posts.
When you write killer content, you attraction factor skyrockets and new readers will flock to your blog to see what else you've got.
Building Relationships With Guest Posting
Maybe you thought I was talking about relationships with your new readers, but what I actually mean is that writing guest posts can help you build relationships with other bloggers.
I've met some really cool bloggers by guest posting on their blog.
In fact, some of them have turned into collaborators on a new project.
How powerful is that?
So What's Holding You Back?
Now that you know the benefits of writing guest posts, what's stopping you?
If you are like me, you aren't doing it because you lack confidence or have a fear of failure.
That's the bad news.
The good news is that you can overcome this fear.
In fact, by the time you finish this post and start taking steps towards writing your first guest post, your fear will begin to evaporate and your confidence will soar.
Check out my latest guest post on Kilolani.com:  
15 Wasteful Habits of Unproductive (and Unsuccessful) Part Time Bloggers
Writing Guest Posts:  4 Steps To Overcome Your Fear
Step 1:  Understand that EVERYONE is Afraid of Writing Guest Posts the First Time

You're not alone; in fact, practically everyone is fearful of writing posts on someone else's blog.

What will it be like?

What if the blog owner rejects my post?

What if my post gets published and people are nasty in their comments?  Or worse…

What if no one reads it at all?

You can be comforted in knowing that we've all felt that way in the beginning and the only cure is to start doing it.

But you can stack the odds of being successful in your favor .

Step 2:  Target Blogs With Similar Readership

If I wanted to write a guest post on blogging productivity, I wouldn't choose a fashion blog to submit a post.  

I would pick a blog that is related to blogging, productivity or both.  

I would take a look at previous posts on the blog, especially posts that are similar to what I wish to write.

How were these posts received by the readers?  Were there a lot of comments and shares?

This will give you an idea of the success you'll experience on this particular blog.

Step 3:  Get To Know The Blog Owner and Readers

Once you've identified a target blog, you'll want to spend some time there, reading other posts and making relevant comments.  

Make sure you've shared the posts you enjoyed with your social circle of friends on Facebook, Twitter, Linkedin or alike.

Believe me, every blogger knows who shares his/her posts and some even honor their Top Commenters.

If you are one of them, you are already building a relationship with the blog owner.

Step 4:  Contact the Blog Owner with Some Ideas

Spend some time thinking of possible guest post titles and then contact the blog owner.

Tell her you'd like to submit a guest post and present your ideas.

Ask for feedback and get her approval.  

This will triple your chances of getting your guest blog post accepted.
These were the 4 steps I personally used to get over my fear of writing guest posts, and I felt confident when I submitted my first guest post several months ago.
You can do it, too!  As with anything else, taking action is the first step.
Go for it!  You'll love it!
Your Turn
Have you ever written guest posts?  If so, what was the experience like the first time?
If not, what's stopping you?
Place a Comment and Join in the Discussion!