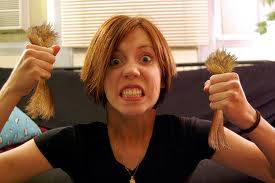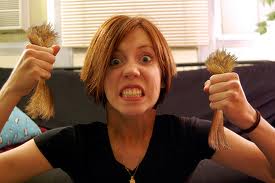 I was having a bit of an off day yesterday, feeling a bit edgier than usual.
I was tired, which always makes me cranky…. but after spending a few minutes of Facebook last night, I finally had enough and blew my stack for everyone to see.
Do I regret it?  
Not for a second.
SIDEBAR:  Be sure to register for my Common Sense Revenue Streams Webinar — Thursday night, 9pm ET.

For the first time I will be disclosing exactly how I am building my business Part Time — including all the income streams that are pretty much common sense — and automatic.  

Curious?

Come join us (I have a special guest).

Register here —>  https://www1.gotowebinar.com/register/943512784

(Be sure to register even if you cannot make it, so I can send you the link for the recording)
The reason I'm mentioning it and copied it below is because there are some HUGE lessons within it for people who are struggling to get traction in their business.
My rant was directed at Part Time Marketers, but the lessons are applicable to all.
Without further adieu, here is what I said on Facebook and what others had to say:
"I'm a little on edge today.

Part of it is because I'm tired — been working too many 12 hour shifts lately trying to help our patients get pregnant. When they need us, going home just isn't an option.

If you're gonna do something right, DO IT RIGHT!

This brings me to the other reason I'm riled up today.

I'm tired of hearing from people who are using their Full Time Job as an EXCUSE why they aren't growing their home business and why they aren't making any money online.

It is what it is — you work at your job and then you come home and work on your business. Sometimes it works, sometimes it doesn't.

Sometimes there's no energy at the end of the day.

Get over it. Stop using your job as an excuse for not taking action in your business. 

Sure, your time is limited.   So what? 

Make the best use of the time you have. If you really try, you can probably get more done in 2 hours after work than many Full Time Marketers get done in a day.

It's about Focus.   It's about having a plan and sticking to it.

It's NOT about sitting on Facebook looking for someone to rescue you.

YOU have to rescue you.

If you need help, fine — go hire a coach who can guide you in making the best use of your time to get results.

But stop looking for a handout. It's not coming.

If you truly want to become an entrepreneur, then you must start acting like one.

Figure out a game plan for moving your business forward. Figure out what actions you can start taking today that will get the snowball rolling in the right direction.

I can't give you all the answers, but I can tell you that, when your time is limited you MUST leverage it so that EVERY SINGLE ACTION you take means something.

Stop surfing the Net looking for the next promise to fix what's hurting your business.

By wasting your time looking to be rescued, YOU are hurting your business.

I guess I've ranted enough for one night, but PLEASE, I IMPLORE YOU — do not use your full time job as an excuse for why you aren't making any money online.

If you do, you'll find yourself at the same old job that you hate 5 years from now. It's that simple.

Accept that fact that you have less time than others to build your business and then make a plan to make every second count.

I'm here if you need a push in the right direction."
How's that for a rant?
I thought for sure that some people would unload on me for "not knowing what it's like" and all that nonsense.
After all, this hits people at their core and focuses the blame right in the mirror.
I was just waiting for the "unfriends" to come (maybe they still will), but I don't care…. I believe what I believe.
But I was wrong — here are just some of the supportive comments:
 "I work a 40-45 and still put in 20-25 on my business. Plus a family. It may not be easy sometimes. But I know it's well worth it. I'm putting in MY DUES! Thanks Bob Rosemary Clarke for the message."

"… it's the hard truth and honest as it can get. If people don't get it they are simply in the wrong business. This aint harry potter it's network marketing and things don't appear with a waive of a wand you need to put in the hours and work hard and smart."
What About You?
Are you letting excuses get in the way of your dreams?  
Are you guilty of blaming your circumstances for your lack of results?
If you are, then do so with the understanding that the key to everything is WITHIN YOU!
You get to decide if you win or lose, succeed or fail.  
You get to choose a life of "what ifs" and "if onlys"….. or a life of prosperity and dreams fulfilled.
It starts… and ends with you.