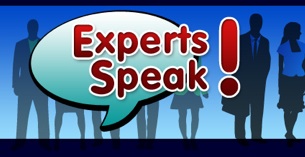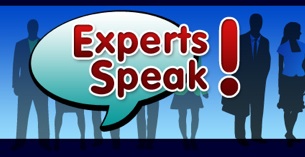 It's time for another installment of Experts Speak, where  top bloggers and marketers from around the World reveal their secret business strategies.
How often do you get to read the opinions and strategies of top experts in the industry all in one place?  It's pretty rare, indeed.
In case you missed them, here are some of our Experts Speak posts from previous months:

Experts Speak: "How Do I Come Up With Great Content Ideas For My Blog?"
Experts Speak: What Was Your Biggest Business Breakthrough in 2011?
Experts Speak — Who Needs All This Mindset Crap?
Experts Speak: How to Stand Out From the Masses and Build Your Brand Online
Experts Speak: Starting Over – What Would You Do Differently?
Today's question focusses around BALANCE.
Have you ever found it difficult to balance everything going on in your life — your family, your friends, your job, and your dozens of other commitments, not to mention trying to build a home business?
It can be difficult, for sure.
And that's why I asked our Experts this months question:
"How Do You Balance Your Business and Your Personal Life?"
Let's hear what they have to say….
"It is indeed a tough thing for me.   Since I also have a day job, I have to manage blogging, my personal life and my job as a Scientist.

In order to manage my time effectively, I always start the day with a to-do list.  I put only reasonable, do-able stuff on the list and make sure that I take care of them by the end of the day.

I work on strict schedules, in time blocks and also see that I allocate time for my personal care (working out, relaxation, etc.).

When I'm burned out and don't feel like working I simply take a break.

It doesn't have to be a vacation but I take the evening off and go out for a dinner. Or spend more time on working out. Or simply watch TV and listen to music.

Sometimes, if I'm just bored (and not burned out) then I read other blogs, comment and spend time in social media.

Personally I don't feel that there's a point in trying to work when I don't feel like working."

Read Jane's Popular Post: Thesis Theme Vs Genesis: A Detailed Comparison To Help You Decide

___________________________________

"Let's start with what I like to do when I am not working.

I love to travel to beautiful places and drink fine wine!  That means I enjoy relaxing by the pool, in the mountains, on the beach, basically anywhere there is a breath taking view.

I may be the only one to admit here that I am not very good at the balancing.  I tend to work until my brain gives out and tells me to go to the gym or call it quits for the day.

Sometimes the days are great and sometimes I have to fire myself and start fresh the next day.

That's the beauty of being my own boss.

Of course if something comes up with our two girls we do drop everything and focus on them.  But, for the most part I must say I probably work way too much.

Now this was a fun question! "

Read Michelle's Latest Blog Post:  Two Ways to Promote Facebook Status Updates

___________________________________

"I make it a point to get what I need to do done on a daily basis and then enjoy the freedom of freelance life.

When I'm not working, I like to read, watch movies, do yoga, go out and take photos, hike, and play tennis.

I also work on my personal blog, soon to be launched.  :)"

Read Kristi's Latest Post:  How to Set Up Blog Comments as Goals in Google Analytics Using WordPress Hacks

 ___________________________________

"I'm probably one of the last people we should be asking about biz/personal life balance!  Ha!

What do I do when not working?

Generally the most urgent thing is the housework I tend to ignore when working!

Some personal time is important however once you are getting business results that are stable.

For me, that meant returning to allowing myself to indulge in my favorite video game (and hence take the day off) on Sundays.

That's my downtime that lets my mind have break from work stuff. It also gives me a chance to interact with a social community that is completely unrelated to work, social marketing, business, etc which is important. "

Read Kim's Latest Post: Facebook Changes The Game – Introducing Post Scheduling And Admin Role Controls! 

___________________________________

"Great question, Bob! Why I am absolutely passionate about what I do, I have made a decision that no matter what, FAMILY COMES FIRST.

Being a homeschool Mom, wife, home manager, author, speaker and brand strategist working with high level clients, I set my internal alarm clock and am quite clear on when it's time to immerse myself in work – which by the way is no longer ""work"" because I love what I do – or time to detach and just be Mom and wife.

With me, my flexibility and of those around me has been the reason I am able to now balance my business and personal life. I do have to say that in the beginning, we all made lots of sacrifices but we talked about them first as a family and each person understands that these are all temporary and it has to fit these criteria:

1) It has to do something with a pursuit of dream or passion.
2) It has to be a short term sacrifice for long term gain.

When I am not working, I love to read books on personal growth, spiritual growth, universal principles and of course, marketing! I listen to CDs or watch videos by my favorite Mentors.

I love writing on my journal, lighting my aromatherapy candles and enjoying a pot of my favorite Raspberry Riot Matte Tea from Teavana… it is divine! I also like to go shopping, not just for clothes, shoes and accessories but also the latest and greatest gadgets, gizmos and technology tools!

Nevertheless, having my own Personal Shopper is next on the list 🙂

When I just want to relax and be still, I go back to designing and creating jewelry for myself, for my friends, and for my special clients. There is something magical about creating.

The sense of accomplishment from creating something from nothing is quite rewarding!

As a family, we love dining out, exploring new cuisines and restaurants, vacations, cruises and of course, going to the movies. We live very close to the beach so we just pack our coolers and grab our beach chairs and we often go for picnics at the beach.

What I do love as my indulgences are a nice manicure and pedicure and spa visits. It's like going on a mini-vacation each time!"

Grab a Ticket to Emma's VIP Inner Circle Experience here 

___________________________________

"That one's easy for me, I don't have a personal life!

In all honesty, I have dedicated myself to getting my business to the level that I can take more time for myself.

I'll do my best to take at least one day out of the weekend off to just get away from the computer.

I enjoy spending time with friends and family, reading, catching up on some shows I have taped, studying, listening to personal development audios or going to hear a great live band.

I have a wide variety of things I enjoy doing."

Read Adrienne's Latest Post: How To Blacklist Spammers And Intruders From Invading Your Blog


___________________________________

"When I'm not working I either spend time with my family or exercise.

Me and my wife had a son last November, so the whole family likes to spend time together.

For example, I'm having lots of fun when playing with my son and all the work related stuff is forgotten in a split second :).

Also, me and my wife try to arrange some mutual time together too and go to the theatre or eat at the restaurant.

Other than that, I exercise quite a lot. I'm a marathoner and a triathlete, so I'm working out (run, swim or ride a bike) almost on a daily basis. At times my family travels with me whenever there is a racing weekend coming.

So family time and exercising – that's the way I balance my business and my personal life."

Timo's Latest:   PSD Video Tip #11: Don't Delay Starting Those Small Tasks!

___________________________________

"When I am not working, I spend time with my wife and my kids.

I also need some quiet time for myself. This is best accomplished by meditating and running – sometimes it's the same: Meditation by running.  I just love the energy of mother nature.

One of my favourite activities is cooking. Ah yes, of course, eating and drinking as well. I am a food and wine lover.

And I love to travel.

I find it increasingly difficult though to get the business stuff out of my mind. Although we don't homeschool our kids officially (illegal in Germany), we need to sit down with them and study their school stuff because some teachers are really poor teachers."

Read Oliver's Latest Post:  Effective Blog Commenting Strategies For Network Marketers Part 9

___________________________________

"I used to work from Monday to Monday, spending very little time with my husband and children. I now put my family first and I also unplug from it all on weekends.

When I'm not working, I usually take my kids out, go out with my friend(s) or shopping or just have a lazy day at home.

The best part is that I still generate traffic, comments, leads and sales without me being in front of my computer."

Read Mavis' Popular Post:  How to Spend Your Time Wisely on the Activities Aligned With Your Goals [Episode 5]

 ___________________________________

VaNessa Duplessie of VanessaDuplessie.com

"Balance is something I have always strived for.  I am a Libra which astrologically stands for balance/the scales.

It was a personal quest for a long time.  This was until I was doing some personal development work and began to learn more about psychology, productivity and all that other goodness.

The real deal is balance is a myth.   You cannot excel at something if you give equal attention to everything in your life.

It order to truly reach certain levels of high performance, or wealth or whatever your goals are there are times you have to get obsessed with that goal.   That means something else has to give and well…poof!   In that instance balance is gone, the scales are tipped in one direction.

When I created my first product, I went heads down for 8 days.   I was obsessed with production and release of the product.

I was trying to win a contest and I had a deadline.   I couldn't be mom, grocery shopper, wife, and business person at the same time.   So, hubby took the kids and I went underground for long periods of time EACH day.

Did my family suffer, not in a painful sense unless you count the kids and hubby doing more chores but no one was "harmed" for an extended period.   Everyone knew there was a goal, an outcome that would help our family.

You have to get real about your goals and what it is going to take to achieve them.   Its the old adage.   If there was a guarantee it would take 500 days of working everyday 12+ hours a day and then you would be set for life — would you get obsessed?

I would.

There are no guarantees in life instead its a game of "tip the scales".  Remember to tip them back and forth as needed in your life to get the outcomes you desire…and somewhere in between there is balance."

___________________________________

"Balance… You mean there should be a balance between work and play? Haha.

Of course there should be.

I must admit this was a tough one to get to for the longest time. The more I was grinding away at my buisness the more it became a job.

I knew it wasn't supposed to be that way.

But once I started treating this as a business and started to understand what true leverage was I started to see areas I wanted to enjoy more.

Yes it is important to have some kind of balance. For me it's my family.

I love to take time and play games, go places like the park or beach or to the movies.

With 5 kids there's never really a dull moment. Especially when everyone is in sports or requires transportation to and from events. So we turn that into down time and make the most of it.

I'm always looking and stealing away those precious moments with my kids and family.

There is nothing better than to allow yourself the freedom to unplug for a day or a week and know that your business is moving forward.

Thanks for the great question."

___________________________________

"Embrace the unexpected!

I live each moment engaged in the full context when I'm there I'm present,  active and there!  When you're not there is time to be doing other things then be fully focused there. (My guiding priorities are Family, Service, Study, Work and Enjoy!)

That's the balance keep it going I keep balance in my life. If something unexpected shows up I embrace it and roll with what is happening.

When the kids were younger the kids wanted soccer after school so we'd play soccer.  Best time spent.  Just playing. After they were in bed it was to do other less important things.  (Like work on my home business.)

Enjoying the unexpected allows firm flexibility at doing what you can when it is best to do it.  I try to keep my world congruent with the context.  I'm always asking ""What can I do here and now with who is here and now?""  Just go with it when it is important to them.

When I'm not working, I have a good time. Just like you, I let my mind go to work on the projects and patterns that are yet unresolved.  My mind does some of its best work when we are off doing other things.

I find working in the garden or going for a bike ride let's my mind do it's important work.  Sometimes exploring some place new while hiking or biking is an adventure for me.  I love the escape.

The joy is in the getting back to work to find the issue at hand handled.  All that is left to do is implement!  "

Read Jim's Latest Post:  Ann Sieg's 12 BAD ideas on Live Event Monetization

___________________________________

My Turn

"When I came up with this question for our group, I must admit that I did so for selfish purposes — I wanted to see what others were doing to balance their lives and build a business.

And what I see are some common elements — Yes, family comes first.  That's a given.

But beyond that, I see many of my fellow marketing experts saying that they are pretty well immersed in their business and don't have much time for balance.  And I think that's the truth with me as well.

I'm going to tell you something that you may not like.  But you need to hear it.

If you're planning on building a profitable, self-sustaining business to replace your J-O-B or other source of current income, you have a decision to make.

Are you willing to put in the time it will take to get your business past the Tipping Point — the place where your business is running even when you step away.  Are you?

Because I gotta tell you, until that tipping point happens you need to eat, drink and sleep your business, with every spare moment that you have.

That's what I've had to do… it's what all our experts here did or are doing to make their business thrive.

So for me – at the moment – there's not much balance.  But I know this is temporary.

Every month I see new signs that I'm getting closer to the tipping point.  It's coming, I can see it and I can feel it.

And when it comes… when my business "tips" and I can replace my full time income with that of my business…. WATCH OUT! :-)"

Read Dr. Bob's Latest Post:   Email List Secrets: How to Transform Your List Members into Loyal Followers
Got Questions for Our Experts?
Have a question?
Leave a comment and ask away!
Better yet, tell us how YOU balance everything going on in your life!