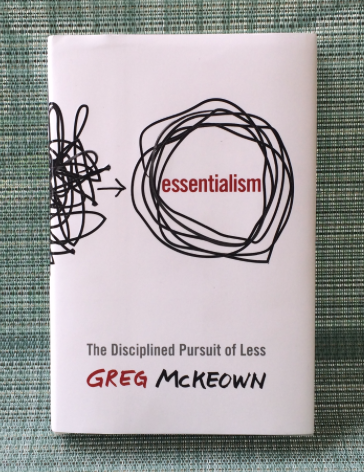 This post will review the book, Essentialism: The Disciplined Pursuit of Less
, by Greg McKeown…
A must-read for Part Time Entrepreneurs!
As someone who builds their business with limited time, I read this book with great interest and anticipation.
And it didn't disappoint!
Key Essentialism Concepts
There were so many good and actionable concepts in Essentialism, its hard to pick the best ones.  
But I think the following images sum up 3 of my favorites: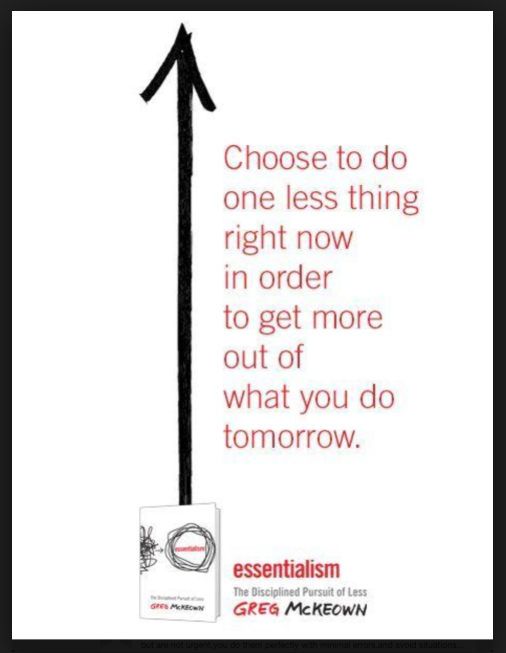 There are so many things we do every day in our business that just aren't necessary.  
Often times we expand by subtraction…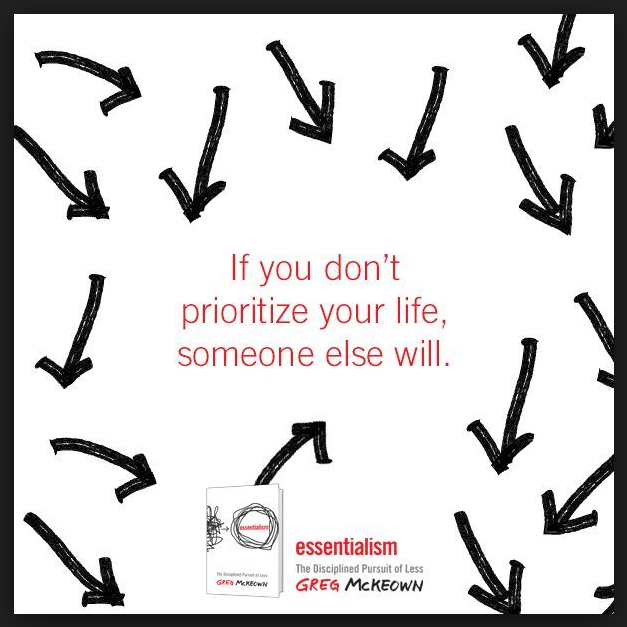 This concept hit me hard.
It's like anything else…
If you don't take charge of your own life, you'll end up helping someone else build their life!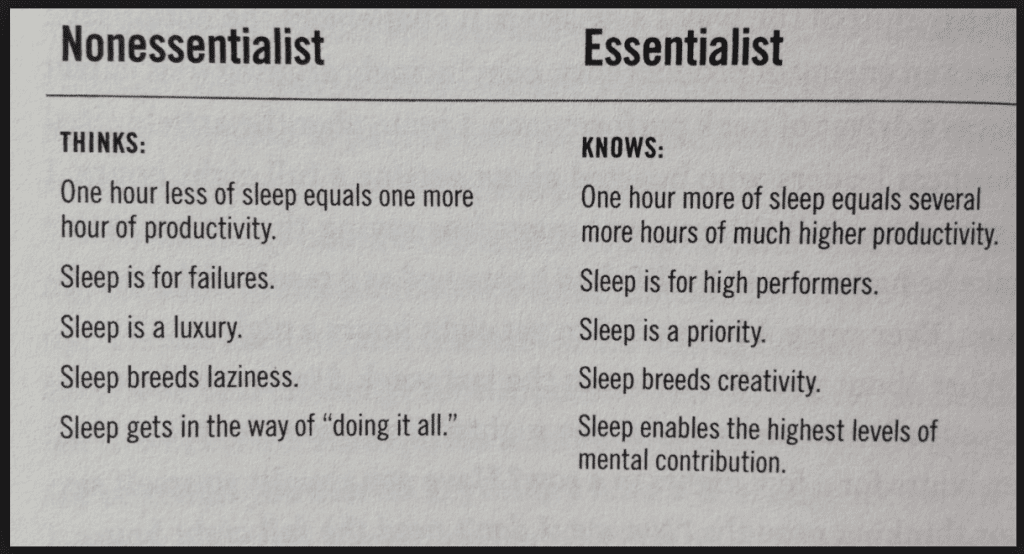 These are some of the basic differences between Essentialists and Non-Essentialists in terms of their belief in sleep.
I used to be one of those people who tried to do it all…
Family…
Job…
Business…
And I ended up totally burned out!
I was getting maybe 4-5 hours of sleep a night for over 2 years until my body finally said… ENOUGH!
Now, I take the Essentialist view on sleep and am far more productive!
Inside The Essentialism Book
Essentialism is broken down into 4 major parts:
Essence:  What is the core mindset of an essentialist?
Explore:  How can we discern the trivial many from the virtual few?
Eliminate:  How can we cut out the trivial many?
Execute:  How can we make doing the vital few things almost effortless?
The author takes you through the process of transitioning from someone who tries to "do it all" to an essentialist, who only does the most important things in a very orderly way.
Each part of the book builds on the last and the final chapters help you focus in on doing the most important things in your life by habit, almost without having to think about it.
What Does This Mean To Part Time Marketers?
Essentialism is a key concept for Part Timers.  One of the biggest things I see that holds us back is a failure to identify and concentrate on those things in our business that TRULY matter.
It's the big reason I take people through a Time Audit in Part Time Abundance, because it forces you to take a hard look at your time and focus on what will give you the most results.
And if you're building your biz with limited time, mastering your time is the biggest hurdle you'll face.
So be sure to grab a copy of  Essentialism and make this the next book you read.
Got other books in the area of productivity and time mastery that you recommend? 

Leave a comment and join in the discussion!
To your success!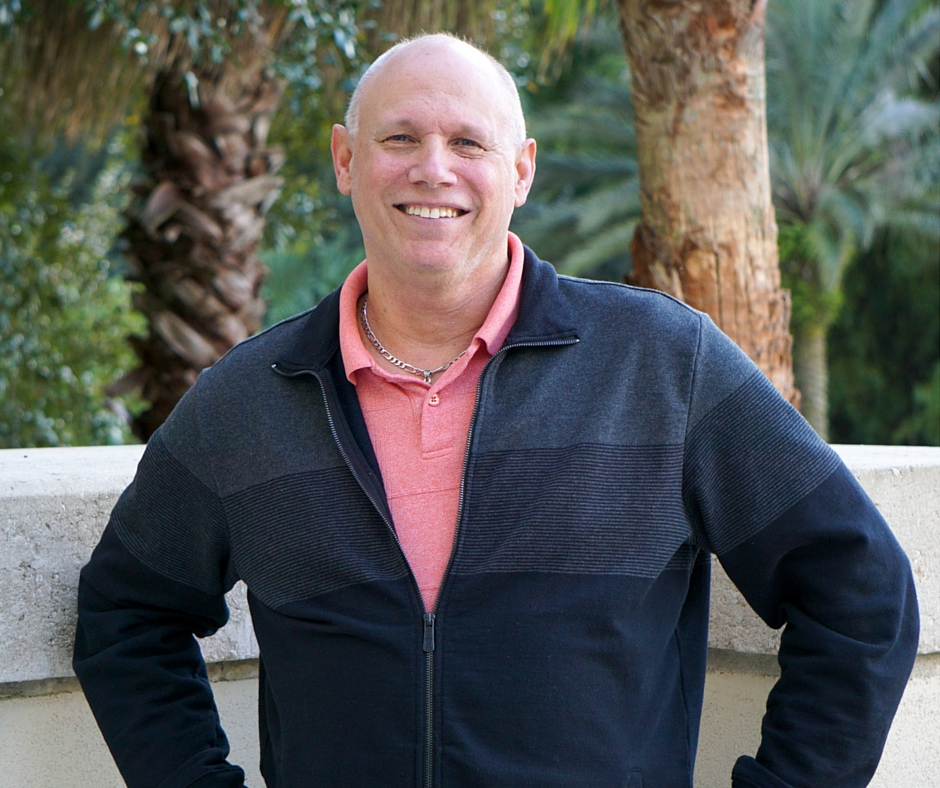 .
Dr. Bob
Creator of The Part Time Business Blueprint
Email: bob@bobandrosemary.com
Skype: drbobclarke
 P.S.  If you're building your business Part Time and having a tough time, you should watch this video.