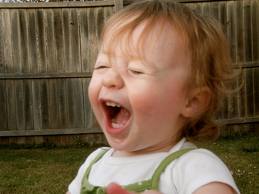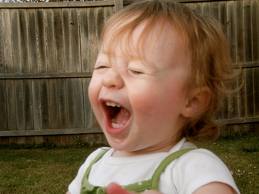 The Internet is literally smothered with new emerging blogs every day. However, the basic fact that separates each of these blogs from the others is the motive and the attitude responsible for their creation.
You can use the effective platform of your blog to highlight your business. Building a long-term business through blogging requires measured steps towards aligning your business to the creative side of blogging.
Balance of the business niche and blogging niche
Understand your specific motivation for creating the business. It is the key to the motive that will form the foundation of your blog. The niche of your business will be closely related to your blogging niche, so that your business turns up in the most popular circles of your target audience group.
For instance, if you own a start-up restaurant business, you will want to blog in the food and drinks niche; however, if your restaurant is on a special destination, you also need to relate your blog to travel destination specialties to put your restaurant on the map for your target audience to find you.
On the other hand if you want to make money out of discount coupons, as we do, then you need to find out cool discount deals around and blog about them; in our case we feature cool deals as that of photos.com and istockphoto discount deals.
Long-term plan for your business blog
Blogs are excellent platform to voice your opinion and highlight your business's individuality. Businesses do not turn successful overnight and in retrospect, your blog will need time and consistency to mature in to a super effective medium. Starting a blog with a long-term plan is good business sense. Prioritize between the frequency of your blog posts and the quality of your posts content.
You might want to take in to account that informative content will make it possible for you to connect with your audience, peers and gather search engine rankings with the right efforts. Frequency of posts can be fixed at something that you are comfortable with, keeping the frequency steady over time is more important.
Broad niche focus
You understand that your blog needs to relate to all the niche areas where you might find target audience to interest in your product or services of your company. However, blogging is an endeavor in itself. You cannot start a blog without an isolated view towards the specifications of your blogging niche.
You have to take calculated steps towards exploring each aspect of this niche, with creative information through blog posts, Improved SEO techniques as well as networking with niche peers.
If you keep a broad niche focus from the initial stage of your blog, you can include other niches in the progressive stages of your blog plan. This is a more through approach to keep your blog burnout rate to the minimum.
You can establish your expertise in your niche with a sustained duration of blogging; however, it is important to keep up with interesting topics and news for your blog posts. The eventuality of burning up niche topic ideas decreases, if you increase you niche horizons before that outcome.
Promotional campaign through blogging
Inflation is a very real problem and it has affected most aspects of the market. The costs of advertisements, in various media, are ever increasing. A business blog is an intelligent asset for cost effective business promotion. You will have to take the time to establish your blog's position in popular search engine pages.
The search engine ranking determines the probability of people landing on your business blog every time they search for your product market. Keyword optimization is the first step in SEO and networking with related niche blogs is a great way to share the potential target viewers.
Social media sites to compliment your business blog
Technology has evolved consistently over time and the modern age is rife with the new trend called social media networking. Social media sites are in vogue with a lot many people more than any other form of media campaigns, currently in the market.
With this kind of statistics, it is important to use the potential of social media sites to increase your blog's success rate. Create official business profile pages on popular social networking sites. Promote all your blog posts via these sites to get a better viewership.
The idea of using a blog to create a long-term business is primarily based on exposing your business to a global market online. It is important to support this fact with an effective offline support system.
Create a network of mail service, customer support, as well as shipping services to make sure that you can deliver your promises to the customers. In case your services are oriented online, you should follow up with potential customers for long-term business networking.
Jane is a blogger who is in it for the long term. In addition to the above tips, she recommends bloggers use images to increase the value of their blog posts. Visit WeightLossTriumph to see her review article about Photos.com. Her iStockphoto coupon codes are available here. Photos.com and iStockphoto are fantastic sources for quality images that bloggers can use to accompany their articles.