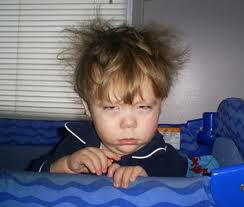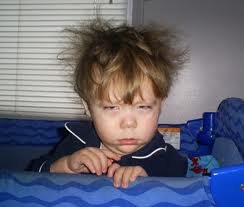 Every week, several new product launches, business opportunities or "must have" tools pass my desk.  It can be a bit overwhelming.
Part of my responsibility as an experienced marketer is to sift through and examine these offers and pass along any that I think would be particularly useful to you, my reader.
Some weeks there's nothing much to report.  The offers are mediocre or from unproven sources.
Believe me — if I were to tell you about all the different product launches and offers that I hear about each month, you'd label me a spammer and stop reading my blog or unsubscribe from my mailing list.
Then there are other weeks, like this one where there is more than one offer out there that is particularly good — even great — and I need to pass these along.
3 Great Reasons to Wake Up on Monday Morning
Today, I report on 3 offers that will help people at all levels — from the inexperienced newbie who is trying to get a handle on this "online thing" to the more experienced marketer looking to ramp up his game and compete with the big boys, to an event that will benefit just about everybody.
But TAKE NOTE —  you need to act on this immediately (as in Monday). 
That's why it's a great day to wake up!
Of course, if you read this on Sunday night and take care of business, then you can sleep in on Monday! 🙂
Richard Bravo's Passive Profits Pro (beta launch)
Richard takes you by the hand and walks you step by step through the process of starting a passive income online business, from A to Z.  
This product is great for anyone who is looking to figure out this whole "online" thing and wondering how on Earth they will separate themselves from the Masses on the Internet.
I've worked with Richard in the past and I can tell you that he not only knows his stuff, but is one of most professional marketers I know.  Richards leads with integrity and won't stop until each and every one of his students is both satisfied and in profit.
His newest product, Passive Profits Pro is now in beta launch, which means 3 very cool things for those who purchase:

1.   Some of the videos and other materials may not be 100% polished as you'd see it in the public launch, but the value is definitely 100%.

2.  Because Richard will be interested in uncovering the kinks before he launches this to the general public, people who sign up for the beta launch will get his personal attention and coaching.

3.  Because it is a beta launch, Richard can offer this at steep (and I mean steep) discounts).
Offer expires on Monday at midnight (EST), so check out his sales video now to see if this is something that can help you.
.
Daegan Smith's Online Marketing Revolution Internet Event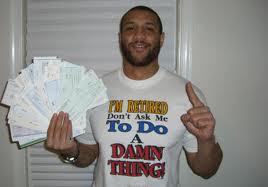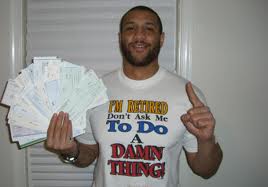 Daegan Smith, the king of "never having to call a single lead" and one of the best marketers I've ever come across is trying something new, and here's what it means to you…
Daegan is hosting a live online "event" (more than a webinar), where he will be providing you with his insights about where online traffic generation will be going in the coming year and how you can jump ahead of everyone else.  
This is for both experienced marketers looking to step their business up a notch, and beginners who are trying to figure out this whole Online Traffic Generation monster.
Here's what's new — you only pay (a nominal fee) IF you find value in the webinar.  If not, you don't get charged.
Pretty fair, I think.
Here's your reason to wake up this Monday —- the event is MONDAY NIGHT (2/13/12) and you must register as soon as possible to grab a seat (they filled up fast last time).
If you decide to go, I'll be there too and I can answer any questions that come up.
No Excuses Summit 3 Live Event  
I talk a lot on this blog about the importance of attending a live event, and I personally believe that events that feature several of the best marketers in the World are the best ones to attend.
This is one of THOSE events.
This is the 3rd No Excuses event, the brain child of Raymond Fong and Fernie Ceballos of SEO Networker fame.
The first two have been incredibly valuable, both for the content and the connections made.  
The 3rd No Excuses Summit promises to be even better.
This year, Fernie and Ray did something I've never seen before…. they allowed anyone to nominate and vote for potential speakers at the Summit.
It turned into quite the Internet sensation!  Votes were flying around right and left.
They will be announcing the speakers tomorrow and start their series of FREE educational, pre-event videos, which is why I'm telling you about this now.
I want you to get on the list NOW, so that you can grab all the valuable content in the videos even if you decide not to attend.
And I strongly encourage you to go to this All Star event — I'll be there and we can grab a beer and talk about your business.
So, now that you're awake and have taken care of business, tell me…. what's going on in your world?  
What struggles are you having?  
Leave a comment below and let's see if I can help!