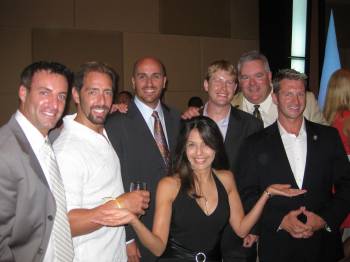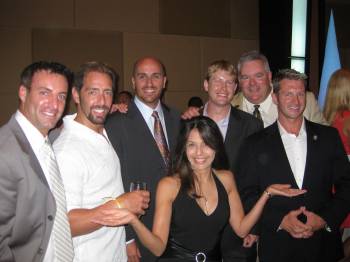 Attending Live Events is one of the best investments you can make in your business.  But if you're going to fork out cash for registration, travel and food, you want to be sure you get the most possible out of each event you attend.
If you are attending the No Excuses 3 Live Event  next weekend in Las Vegas and you've never attended an Industry event before, here are a few things you should remember:
1.  Bring a camera.  Leaders at these events are almost always willing to pose for a picture with you.  Pictures with industry leaders are great social proof.

2.  Bring your business cards.  You'll be doing a lot of connecting and meeting others so bring some business cards to exchange information.  

If you don't have any, print out some labels with your contact information and stick them to cardboard cutouts (i.e make your own!).  Just tell the other person you didn't have time to get your cards yet, and exchange.  It will be no big deal

3.  Dress For Success.  You're representing your business, so dress accordingly.  Some may find it okay to wear shorts and flip flops, but I personally believe in putting your best foot forward.  You don't have to dress like it's a black tie event — in fact, you should dress comfortably — but don't slum it either.

4.  Watch for the Discounts.  Most people who present on stage will offer huge discounts or great packages on advanced training.  If this is something that will benefit your business in the short term, then jump on it.  But don't get so caught up in the excitement that you lose sight of your marketing plan (yes, you should have one).

Let's say that you don't particularly like to write and the thought of blogging doesn't really appeal to you, but you listen to one of the event speakers who shows the amazing success he's having with blogging.  You get caught up in the excitement and buy his advanced training program, only to remember when you get into it that you hate blogging.

Keep your head on straight and make rational business decisions, but don't miss an opportunity for advanced training at a discount when it makes sense for you.

5.  Don't be a Wallflower — remember the main reason you're there — to meet people, make connections and network like crazy.  You can get great training on online webinars, but you can only meet people face to face at live events.  Don't miss your chance.

If you're shy, force yourself to meet others. Connections you make at Live Events can lead to some of the greatest advances in your business.
Now relax and enjoy!  
The next live event we'll be attending is Live The Dream4 in San Diego on Nov 2-3, 2013.
We'd love to meet you, have some lunch and kick around some ideas for your business.
Click here — tickets are 33% off (for now)!