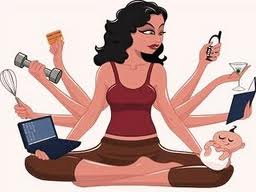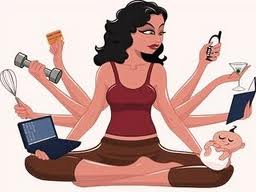 Being a Part Time Marketer, I'm a bit obsessed with time.
I admit it.
It's one of those things that, by necessity I've become very good at — making the best use of my limited time to build my business.  
It's also one of the things I teach others to do.  
In fact, I get many people each week come to me and ask me how on Earth to build a business "on the side" — they think it can't be done.
It can, I assure you.
But I see things going on out there that are driving me a bit crazy.   Mistakes that are so costly that I can almost guarantee you that these people will not succeed.
I try to be nice, because that's my nature, but…
I gotta let it out.
Really there are 3 huge mistakes that I see Part Time Marketers making… and they are so costly when it comes to their success.  But most people don't know any better, I guess.
So I'm gonna clear the air.
Over the next few days I will be sharing with you my 3 biggest pet-peeves that are driving me crazy.
At the end of this series, you'll have a much changed picture of how you should be spending your limited time and resources.
Deal?
A Jack of All Trades or Just a Jackass?
Ok, now for my first pet peeve.
It's a mistake that I made and I see probably 99% of new and not-so-new marketers making — they are trying to be a Jack-of-all Trades.
How ridiculous is that?  
I ask people who come to me…. "how are you spending your time."
And I would say that 95% of them start listing all the various activities they're doing, the different marketing skills they are proudly learning, their time on social media "building relationships" (Sure!), and whatever else they believe is getting them closer to success.
Why, I ask… WHY?!!
Why would you think that becoming mediocre at many skills would make you more money?
You don't need to be a good article marketer, blogger, video marketer, banner advertiser, and direct sales marketer.  That will get you nowhere.
What you NEED to do is to become an EXPERT ________________.
It doesn't matter as much what the skill is as long as you know more about it than the average marketer out there struggling to get leads for their business…. and then show them how it works for you.
Let me explain it another way
I am a health care professional by day.  I work with doctors all day long.
So who do you think makes more money?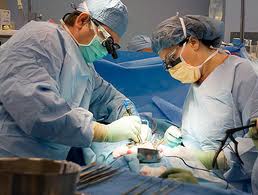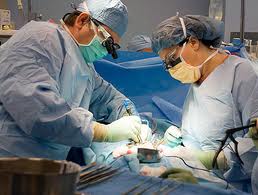 The family practitioner or the brain surgeon?
If you said the brain surgeon, you're right and the reason is because… he or she SPECIALIZED!
The brain surgeon has specialized skills that relatively few doctors have and it makes him much more in demand when someone needs brain surgery.
It's the same with marketing.  
The person who specializes and becomes a leader/expert is the person who others will flock to.
So to the people who are spending their valuable time doing this and that, learning this skill and that skill, I beg you…. STOP IT!
Find a skill that resonates with you and do just that one skill.  
Learn it.

Implement it.  

Test it.  

Make it work for you…. and then go teach others.
You'll make a lot more money and feel so much better about yourself than if you were hunting down a bunch of tired old leads that you purchased with your hard earned money.
It's one of the fastest shortcuts to success I can give you.
So there you go.
What do you think?
What's your opinion?  Have  a story to tell?  
Share it below and join in the discussion.