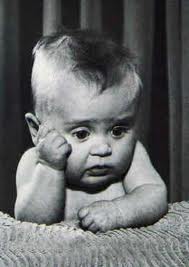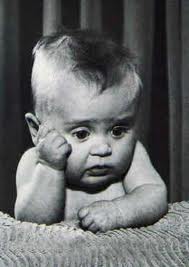 Yesterday, I was thinking back about my first sale in Network Marketing, way back in 2008.
Seems like a long time ago, but I can still remember that rush of adrenaline, thinking to myself, "this can work!"
It was a powerful feeling!
And just as powerful was the feeling of dread that followed… about 10 seconds later.
"Oh Crap!  Now what do I do?"
You see, I was so green back then.  I never sold anything in my life and it seemed ridiculous that I would be able to help someone else grow their business when I couldn't even help myself half the time.
And as someone with limited time to devote to my business, how could I spare all the time my new recruit would need to get started?
Maybe you've felt that way after making a sale.
Or maybe you haven't made your first sale yet, but it's crossed your mind.
Maybe… just maybe that fear is holding you back from being successful!
Ever think of that?
That would be a shame because it's hard enough to make those first few sales without sabotaging yourself.
So let's take care of that right now.
5 Ways to Help Your New Team Member When You're Just Starting Out
Here are 5 strategies I used to help my new team members when I was just starting out, and some I still use today.
1.  Contact your new recruit immediately
Don't get paralyzed thinking of what to say to your new team member. 
Get on the phone immediately.  Congratulate him on his decision and let him know how happy you are to have him on your team.  
Set up an appointment to help your new recruit set up his plan of action in getting started.
2.  Call your sponsor and set up a 3-way call
If you have an active sponsor, call him/her and ask for a 3-way call with your new recruit.  This will help you feel more confident during this important call, and will also serve to educate you on how a business plan call should be done.
If your sponsor is not active for some reason, contact your closest upline member who is.
3.  Take advantage of any social media groups
Some company teams have a dedicated page on Facebook just to provide support for their team.  If your team has such a group, you should definitely take advantage of it.
You will be able to get your new recruit the help she needs and you'll be learning a whole lot in the process.
The key is to leverage other people's knowledge and expertise.
4.  Leverage your company's training
If your company has training available for new and existing members, you can and should send your new team member over to receive the information.  Hopefully, your company will provide a step-by-step guide for those just getting started.
It may be the same training that you completed when you first started.
Again, leveraging the training so that you don't have to provide it is key.
5.  Consider an attraction marketing system
I urge all my new team members to strongly consider joining one of the attraction marketing systems that are currently available online.
While this isn't a necessity, joining a system that has extensive training for all levels of experience, high converting landing pages that are ready to use, and is generic in nature will help your new recruit make that first sale quickly.
And we all know that those people who get off to a fast start are more likely to stick around in your business.
Of course, the cost must be low enough to be accessible to all.
This is an especially attractive alternative for people like me who have a traditional job and limited time for their own business.
If you're interested to see what Attraction Marketing System we use to train our new members and get them off to a fast start in their business, you can check it out here.
Now Have Fun!
These 5 strategies will all help you get over the "Oh Crap!" stage of making a sale.  Once you put these into practice, you'll be able to fully celebrate each new sale in your business the way you truly should …. with exhilaration!