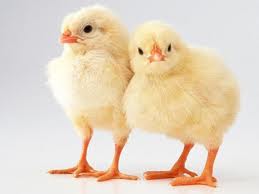 Back in the early '80s, while I was a graduate student at the University of Maryland I found myself needing some extra cash.  I took a job working on the University Poultry Farm.
I don't know what my official job title was, but my job was basically to take the chicken eggs out of the nests each morning and place them in an incubator.
The incubator had the perfect temperature (about 99 degrees F) for the eggs to grow and develop, and hatching occured in about 3 weeks.
That was my job…. feed the incubator with fresh eggs, make sure the incubator was working correctly, and remove the chicks when they hatch.
Yeah, it was a bit boring but it wasn't hard and I needed the money.
So why am I telling you this?
Because there's a lesson to be learned here for your business.
What Does Incubating Chicken Eggs Have to do With Your Business?
Everything.
You see, in essence the chicken incubator is your business.
And the eggs are your prospects.
Before you go off thinking that I've lost a few screws, hear me out.
As I was doing my boring job, I noticed that there were 3 types of eggs:

The Unhatched Eggs (Your "Tire Kickers")

Many times, the chicks within the eggs would begin to develop but stop for some reason.  They would never hatch.

Do you know prospects like that?  The ones who show a bit of interest, take a few steps and then retreat?

Heck, I've found that most of my prospects are like that.  

They are the Tire Kickers.

The ones who want to take a quick look but run off before they have to make any kind of commitment.

The Sneak a Peek Eggs (Your  "I'll Try it for a Month and See How It Goes"  Prospects)

Sometimes, the chick would fully develop in the egg and would start the hatching process by making a small hole.

But for some reason (perhaps they were too weak), they would never be able to finish the process and would die off before hatching.

I hated when that happened.

In your business, these are the people who are a bit more serious about your business and may even take the first step, perhaps in taking a free or low cost trial.

But they are also the ones who go into it with the attitude of "I'll try it for a month and see if this works."

We all know the result of that.

They are like the chick — they make a small hole, they take a peak, don't like what they see and retreat back into the egg.

The Hatched Chick (Your "I'm Ready to Commit, Let's Go Make Some Money" Prospect)

A percentage of eggs would actually develop into hatched chicks.

When I found one, I treated it like gold — carefully removing it from the incubator and putting it into it's new warm, cozy nest with just the right feed for it to develop into healthy, adult chickens.

These are your Action Prospects, the ones who are ready to commit and full engage in your business.

These are the prospects who get most of your attention, as well they should.
You Need to Keep Your Incubator Full of Eggs
In my job on the farm, the only way to give the farmer a continual supply of baby chicks for his farm was to keep adding eggs to the incubator every single day.
That's because only a percentage of the eggs would hatch out, 21 days later.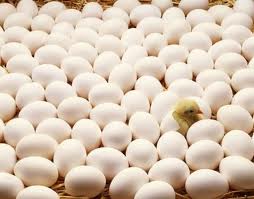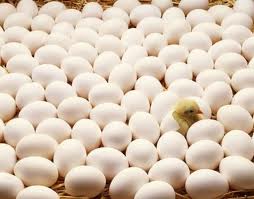 If I skipped a week or a month, I would have a huge gap in my chick supply.
It's the same with your business.
You must be adding leads to your business on a consistent basis.
Your leads are your eggs.
You must incubate them, nurture them, let them see what you are about and get comfortable with you.
This takes time.
Some of them will drop off and go somewhere else.
Some will maintain their interest and even take a look, only to back off… this was not their time.
Others will take the plunge and join you in your business.
But if you don't replenish your incubator with fresh leads, you'll have huge gaps in your business.
How Do You Get Your Leads?
Getting leads is something we all need to do.
It can be easier said than done, though.
Some people focus on free social media, while others want faster results and try their hand at Pay Per Click advertising.
Smart marketers have multiple sources of leads that are continually filling their incubator.
Need ideas for Generating Leads?  
You can learn 25 Seldom Used Marketing Methods to generate massive traffic to your business today, simply by watching this free training.
Your Turn
How are you keeping your incubator full with leads?  
Are you struggling?
Where do you need help?
LEAVE A COMMENT and let's talk about it.