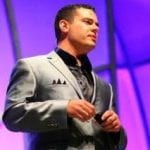 Ray Higdon's Power Mind is a 4-module training that focuses NOT on marketing methods, prospecting or closing.
No, this course deals with something far more important — YOUR MIND.
You see, you can have all the knowledge and all the experience in the world, but if your MIND isn't "right", your results will be sparse.
Let me show you what I mean.
In the video below, I do a brief review of Ray Higdon's Power Mind training.
But more importantly…
I will give you specific examples of just how impactful this training was on me personally.
Have a look…
So what did you think?
Pretty impressive, right? It was AMAZING to me how just reprogramming my sleep has such an impact on my life.
This is POWERFUL stuff….
and it's just one of the techniques shared in The Power Mind course.
Ray Higdon's Power Mind — I give this training my highest recommendation – 5 stars all the way.
SPECIAL:  For a limited time, I am giving a FREE 30 minute coaching session to those that buy Ray Higdon's Power Mind through this link.

I'll work with you and your specific situation to help you get the most out of Ray's course.

It will be my pleasure to work with you.
.