If you've ever wondered how people build a loyal following on Facebook, the tips in this post will get you started.
And if you're looking to grow your business on Facebook on a shoestring budget, read on.
You can, in fact, build a loyal following in your niche on Facebook with no paid ads or boosting posts.
And as in many aspects of life and business, size isn't everything.
The quantity of followers isn't nearly as important as the quality (loyalty) of the followers you have on Facebook.
So You Want To Build a Loyal Following on Facebook?
Fine.
Let's see if you're willing to pay the price.
Not a financial price, but a price nonetheless.
If you're serious about building a loyal following on Facebook, there are a few non-negotiables…
You have to be present on Facebook… consistently

You'll need to be transparent and authentic… and even reveal some personal stuff about you.

You can't be "in it for you"… you must have your followers best interests at heart.
Still with me?
Good, let's dig deeper.
First Impressions Are Everything
On Facebook, the first thing people generally do when seeing if you are "follow-worthy" is to check out your profile.
And you'd better measure up, or the quest for loyal followers stops right there.
Your picture must be of YOU and not your cat.

Your cover photo should reveal something about you, not a poster board for your company.

And your bio should be strategically written to maximize the use of this important piece of Facebook real estate
And that's just the start.
Picture your Facebook profile as the front of your home.
Is it inviting… or does it scream "Stay Out"?
Is it kept up nicely, or does it look like the middle of a garbage dump?
Grab this Facebook Profile Cheatsheet for more tips on optimizing your profile to gain loyal followers.  And if you want, you can even grab a free session with me personally to make sure you've optimized your profile correctly.
Also Read:  Is Your Facebook Profile Optimized For Leads and Sales?
What To Post on Facebook To Gain Loyalty and Credibility
Most people have no strategy at all when it comes to posting on Facebook.
But if you want to build a loyal following on Facebook, you need to think about what you post and have a plan.
Let's get you started…
If you want to build trust, you'll need to post some personal things about your life:  your family, your pets, your vacations, your experiences.  I understand that some things may be out-of-bounds and that's fine, but you'll want to create personal posts as much as possible.

Credibility comes with results in whichever business you're in.  That means putting your head down, getting to work and getting some results.  They don't have to be earth-shattering results, but your followers need to know you're at least in the game.

Stories are amazing ways to engage your followers.  Tell stories about your life and your experiences.  Tell stories about your business journey and it's ups and downs.  Tell stories about the successes of your team members.  When you can learn to tell engaging stories, the loyalty factor with your followers will skyrocket.
Nothing builds trust and loyalty like seeing you on a Live video, so I strongly suggest you get comfortable with doing Facebook Lives if you aren't already.

Above all, be consistent.  You can't be here one day and gone for 2 weeks.  Being consistently posting on Facebook is a hallmark of building trust and loyalty in that your followers  know they can count on you.
The Secret Sauce:  Targeted Content
Many marketers on Facebook share knowledge through Facebook Lives and posts.
And while that's a good thing, most are missing a valuable chance to really build loyalty and credibility with their audience.
I'm talking about targeted content and it's the secret sauce to those marketers who are highly successful at building a loyal following on Facebook.
Here are some key questions to consider:
Who are your dream clients and target market?

What are their pain points?

What can you learn and teach that will help them solve their problems?
If you're unsure about any of these questions, I recommend you take this 5-Day Challenge that will help you get crystal clear on the answers.
After the Live Challenge is completed, recordings of all content will be available, also at $1 by clicking the same link.
Wrap Up:  Building a Loyal Following On Facebook
Building a loyal following on Facebook is not as daunting a task as it may first appear.
The key is being consistent in your posts, optimizing your profile for business, and posting with a strategy based on your target market's pain points.
If you hit on all these points, you will build a loyal following on Facebook.
Suggested Business Resources
Aweber - building your list has never been so important.  Grab your Free Account.
InMotion Hosting - my preferred web-hosting service
Ubersuggest - my go-to resource for keyword research and ideas
TubeBuddy - if you're doing videos, this will be your best friend
My Lead System Pro - training and lead generation platform for affiliate and network marketers. Earn while you learn new skills.
It's Your Time to SHINE!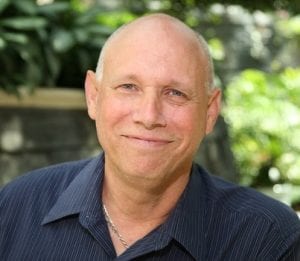 Dr. Bob Clarke
Email: Bob@BobandRosemary.com
Join our Side Hustle Facebook Group
P.S.  Need more leads for your business?  I recommend you start here and learn the fastest way to attract new prospects to YOU with timely strategies that are Working Right Now.
This post may contain affiliate links to products or services that I trust.  This means that if you make a purchase using the links included in this post, I may receive a commission at no extra cost to you.  Thank you for the support!
Recommended Courses To Jumpstart Your Business
Crush Consistency NOW! - if you find yourself lacking consistency in your business, you must own this course!
Focus and Implementation Challenge - learn how to dramatically improve the focus in your business and become an implementation machine!
Part-Time Shortcuts - who says there are no shortcuts to success? This course reveals 4 shortcuts that will cut your learning curve in half.
Part-Time Mastery - if you're short on time for your business, this course is the answer!
Part-Time Profit Machine - my flagship course, this 7-module course covers all aspects of your Side Business, from mindset, time and focus, prospecting, lead generation, building a list and selling to your audience... all using the most time-effective strategies.