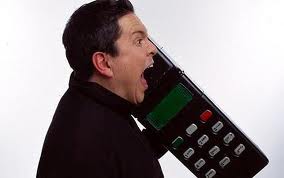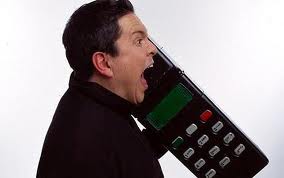 You're probably wondering what the subject line in this email has to do with me or anything to do with marketing, for that matter.
Stay with me and I'll explain.
When my wife Rosemary and I joined our first MLM back in 2008, we honestly had no idea what we were doing.  We liked the idea of residual income and firing our boss, but had no idea where to start.
Can you relate?
So we did what most newbie MLMers do… we did what our sponsor told us.
We bought the brochures, the pamphlets and the presentation flip chart and proceeded to hit up our friends and family members.
Disaster I.
Next, we hit the shopping mall near us with the most expensive shops, sure that people who shopped there had money and would want to join us.
Disaster II.
Exhausted and with our self esteem taking a beating, we called our sponsor for help, and she told us that we should consider buying leads.
She told us that these were "qualified leads", double opt in or some such nonsense.
So we bought the best package for the money — it set us back about $1K and we excitedly dialed the phone.
We soon realized that these "qualified" leads weren't so qualified after all… in fact, they had no idea why we were calling them.
Those that bothered to answer the phone at all, that is.
I would say that:
90% never answered the phone or returned our numerous messages.

5% of the "leads" gave phony phone numbers.

4% told us they had no idea why we were calling and weren't the least bit interested.

1% talked politely with us and maybe half of these allowed us to schedule a follow up meeting.
So if we bought 100 qualified leads, 1 (maybe) seemed a bit interested.
Not a great ROI, you know?
One guy in particular really pissed me off.  He was one of the 1% that actually got on the phone and spoke to me with vague interest.  We talked for about 15 minutes and he said he had to go, but we scheduled another phone conversation for the next night.

Now this guy, I'll call him Tom… Tom was a regular white dude from NJ like myself working for a corporation and feeling burnt out by life.  Just the kind of guy I wanted to talk to, I thought to myself.

So I was excited to speak to him the following night, sensing a possible sale.

It would be my first sale, and I was pumped.

At 8pm, I dialed his number with excitement.

Tom picked up the phone on the second ring.  Even though I recognized his voice, I politely asked if Tom was available.

There was a short silence on the other end and then someone with a thick accent (I think it was supposed to be Indian) told me that Tom had been transferred to India by his job… yes, it was very sudden.

Yeah right, I thought.

I'd had enough.

I confronted Tom and told him I knew it was him.  He denied it, said Tom was half way to India by now and I shouldn't call again.

Click.
Wow, talk about low points.  My self esteem was in the toilet.
I didn't know whether to laugh or cry.  But I did neither.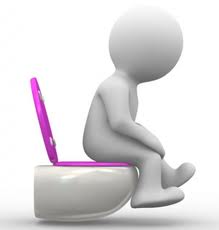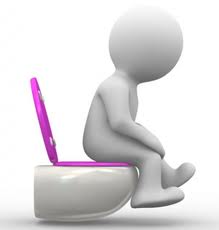 Instead, I jumped on my computer and decided to find a better way, vowing never to buy another lead in my life.
I realized how much I hated talking to uninterested people on the phone, trying to convince them to do something they really didn't want to do.
Not my idea of helping people.
My goal was to grow my business getting leads from the internet and never call another lead.
Crazy you think?
Not really.  People are doing it all over the World.  In fact, the Internet is the biggest thing to happen to sales and marketing this century.
And I wanted to take advantage of it.
To do this, I would need to do 2 things:
1. Educate myself
2.  Find a system where I could make money while I learned.
I knew I would run out of money if I couldn't make some money to at least pay for my marketing, so this was my goal.
I did my homework and asked around.  I spent time on the Forums and on social media platforms like Facebook and LInkedIn.
I asked the same question:  who is the best?
Who can teach me how to use the Internet to build my business?  And who can help me make some money while I learn?
I got my answer…. and now the only time I pick up the phone is to speak with people who are ready to buy, or who are already buyers looking to step up.
What a difference!
Now, I pick up the phone with confidence, not dread.
The phone doesn't weight 100 lbs like before.
Now, I can't wait to get on the phone because I know there's a really good chance that a sale will follow.
So why am I telling you this?
Because I want you to know that there is always another way to go after your dreams.  There is always a way around any obstacle, no matter how big.
Take your time, do your research, ask others for help and move past it.
If it means starting over, than start over (I did 3 times).

If it means finding another mentor, then do it.

If it means investing in training to improve your skills, it will be the best investment in your business you'll ever make.
Just don't give up.  The upside to a successful business is just too high to give up.