In my last post, I told you a story about this know-it-all student of mine who wanted to skip all the "mindset crap" and get right to the good stuff — making money.
And you found out what a huge mistake that would be.
You can read it here —>  Experts Speak!  What's With All This Mindset Crap?
Today, I'm gonna give you another really important lesson if you want to succeed as an online marketer.  Actually this one applies to just about anything you're attempting.
It's also one of the fastest shortcuts to success that I know of.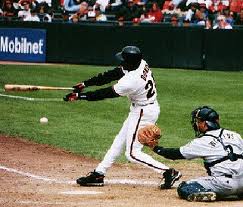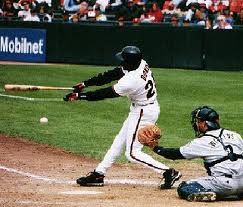 It's all about finding someone to "show you the ropes", someone who has already accomplished what you're trying to do…. and is willing to share his secrets with you.
I'm talking about finding a mentor.
But before we go into this in more detail….
My Real-Life Story
Let me tell you how a 5'10", 150 pound beanpole of a high school baseball player who couldn't hit a curveball if his life depended on it….. became an all-league first baseman who got courted by scouts to play college ball.

It's true… that kid was me and you wouldn't know it by looking at me now, but I was a just a skinny beanpole of a kid growing up… a strong wind threatened to pull me off my feet, that's how skinny I was.

I was an average baseball player in high school… could hit a fast ball like nobody's business, but the first time I faced a pitcher with a good curveball, my knees buckled and knees knocked… and  after strikeout after strikeout I soon found myself sitting on the bench.

If you've never faced a curve ball pitcher before, it's a ball that looks like it's coming right at your head but at the last minute it magically darts back in over the plate, making most inexperienced batters (including me) look like fools.

I mean, I was lost.  My high school coach knew nothing about hitting and was no help.

My Dad came to every game to cheer me on, but he never played the game himself.

So I sat on the bench, frustrated beyond belief.  No matter how hard I tried, how much I practiced I just could not hit that damn pitch.

I was no lazy kid, but I could have worked on this for 1000 hours and still not gotten any better at hitting a curve ball… until I found someone who could help.

I remember one day at the local batting cages, jumping into the cage with the only machine that threw curve balls, and there I was once again, flailing away at pitch after pitch, never hitting the ball.

Then I heard a voice behind me, saying the words that changed my baseball career forever….

"You're doing it all wrong…. let me show you."

The voice was that of a local college coach and hitting instructor named John.  To me, it was like an angel got sent from heaven.

For some reason (maybe he felt sorry for me), he took me under his wing.

Actually, he later told me that he'd seen me at the batting cages day after day, struggling and getting frustrated… but he could see how hard I was trying.

Over the next few sessions, Coach John taught me the secrets to hitting a curveball — not committing too soon, recognizing the pitch coming out of the pitchers hand and even seeing the spin on the ball as it's coming in.

Don't get me wrong — even with this knowledge I still didn't hit a curveball like a Hall of Famer, but I did hit SOME.

And with practice, I hit a lot of curveballs.

Soon, I was back starting for my high school team, and in my senior year I hit .402 (that's damn good if you don't know) and was named First Team All League.

I even got calls from some college baseball scouts to play for their team the following year.
So why did I tell you this long story?
Because it's the best way I know to illustrate to you the incredible IMPORTANCE OF FINDING A MENTOR in whatever you do.
So finding a mentor is the first hurdle.  It was no mistake that I found mine at the batting cages… that's where lots of baseball coaches hang out, working with their players.
[HINT:  ask yourself WHERE your mentors would be likely to hang out online?]
Here's a place to start finding your mentor.  It was written first for Network Marketers, but the advice holds true for any type of marketer.
Here's the next thing — even when you find a mentor and he/she teaches you what you need to know, success won't come unless you continue to work your butt off.
After all, wisdom without action is wasted.
Your Next Steps
Think about where you can find the mentor you need right now.

If you need some help, go check out this post for more tips.
I really want you to watch a video in our Part Time Entrepreneurs Success Kit — it's called Finding the Perfect Mentor and you can only watch it when you get our Success Kit.  Use the form below to get yours now.