I am a Part Time Networker, and I don't apologize to anyone!
There, I said it.
In the Network Marketing industry, there seems to be a stigma about being a part time network marketer, about  not having the guts to throw everything to the wind, quit your job and pursue your new business.
But I have a secret for you, and its one that no one in the industry is talking about:
Most Networkers are Part Time Networkers!
That's right, the majority of Network Marketers out there also hold a full or part time job while trying to grow their home business.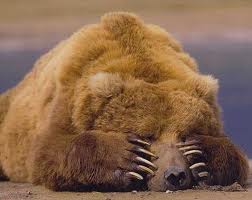 And here's the really funny thing….  THEY TRY TO HIDE IT!
They try to pretend to the world that they've quit their job, are a full time entrepreneur and the newest rising star.
Why?  I mean, really…. WHY?
Our Story
Many of you already know parts of our story, but let me give those new to our blog the benefit of the "Readers Digest" version.
My wife Rosemary and I are Part Time Networkers. We both work full time as Senior Specialists in an Infertility Laboratory in NYC.  It keeps us really busy.  It's pretty darn stressful.  But it pays the bills.
A couple of years ago, we decided that it would be smart to have an "exit strategy", something to go to when we were done working.  We always dreamed of having our own business, and Network Marketing was the perfect business model for us — something we could do from  home, a business we could grow into, and required very low start up capital compared to other businesses like franchises.
It's not that we don't like our jobs – we do.  But the job is very stressful – after all, mistakes are NOT an option.  Let me tell you, that stress can wear on you after a while.
You also need to be really steady with your hands, and we all know that hands shake more with age!
All good reasons for an exit strategy, don't you think?
But we're not ready to give it up yet.
We have 2 kids on college, one just finished, and one will start next year.
Yeah, we need to keep working until we can get them all through.  We are committed to getting each of our children the education they desire.
We are Part Time Networkers with a plan… and we wear our badge proudly!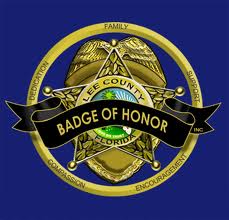 Let's dispel a few of the myths out there about Part Time Network Marketers.
Part Time Networkers are NOT as dedicated as Full Time Networkers
One particularly irksome myth out in the Network Marketing industry is this — if you don't work your business Full Time, you just aren't dedicated to it's success.
What a bunch of bull!  We are no less dedicated to our business than the most successful Marketers out there.
Sure, there are those that are just "playing around", just dipping their toes in the water to see how things go.
But more Part Time Networkers are deadly serious about ultimately quitting their job and growing their business full time.
But you know what?
Sometimes life just gets in the way.
It's much easier for a younger person with no family and few financial obligations to "chuck it all" than say a somewhat older family man with a huge mortgage and kids to support.
I've said this to some of the younger Network Marketing leaders I know and there response is usually something like, "If you were deadly serious, you'd find a way to quit your job."
And to that I say… talk to me when you have 4 kids to support in an "iffy" economy.

Part Time Networkers are NOT serious about their business
Serious?  Yeah, we are serious.
We HAVE to be serious, because we have far less time to build our business than our full time counterparts.
You see, they may be able to cruise the social networks and spend hours on a landing page.  We can't.
We just don't have the time.
What time we have to build our business, after working, taking care of the kids, eating, and.. oh yeah… sleeping.. this time must be well planned out and used most effectively to get results.
Part Time Networkers are quite possibly even more serious than Full Time Marketers.  We just don't have time to fool around!
Part Time Networkers CAN'T compete with Full Time Network Marketers
Of course you can compete… in fact, you could easily outperform those in your busieness who are Full Time Marketers if only you knew how.
If you knew how leverage your time to work smarter, not harder
If you knew how to leverage your  money to get maximum results
If you knew how to leverage the knowledge and skills of others, and when to do so.
These are just some of the things I cover in our Five Day Crash Course.
Wear Your Part Time Networker Badge Proudly
The next time you talk to someone about your business and they ask you if you're still working, say YES!
And say it proudly.
Tell them that you are learning, growing and building… and you can show them how, too.
You see, chances are they will also be building their business part time, and they'll need you to show them how!
To your success and happiness!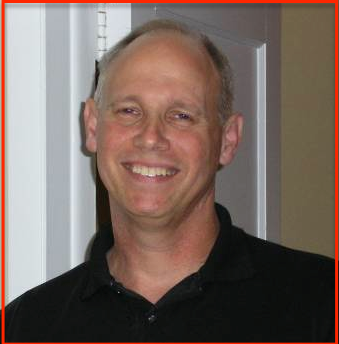 Dr. Bob
Creator of The Part Time Business Blueprint
Email: bob@bobandrosemary.com
Skype: drbobclarke
P.S.  If you want more FREE Tips and Strategies for Building A Successful Business with Limited Time, check out my flagship training…