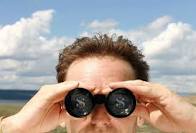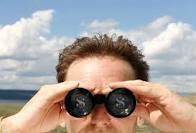 I hear this all the time from people trying to build their MLM business…
"I've run out of people to talk to!"
HOGWASH, I say!
Seriously, many people struggle with finding others to talk to about their business…
especially after they've burned through their Warm Market.
Last Monday, I learned this cool strategy on a training webinar and I
wanted to share it with you.
I call it….
How To Find 30 People Online to Talk to About Your MLM Business… in 30 Mins/Day or Less
Enjoy the training video...
So that's exactly how you can use Facebook, YouTube and Twitter (or any combination of the 3) to find more people to talk to.
Here's the next question I get…
"What Should I Say?"
My best advice is to BE NATURAL.
Find something of mutual interest that you share (check their profiles) and talk about THAT, to start.
Ask questions… and LISTEN.
Be real, be natural… and NEVER EVER send them a link to your business without their permission.
If you can't resist doing this, don't do this strategy…
or your reputation as a SPAMMER will precede you!
If you want more training like this, be sure to get on my list.
Only those on my list get access to my TRAINING VAULT.
It's private… and it's GOOD.