In today's Truthful post, we are going to examine a claim made by many a Network Marketing recruiter:  There is no selling involved!
Could this really be true?
I remember the first time someone told me there was No Selling in Network Marketing.  I was talking to my new sponsor after joining my first MLM Company.
I had a small case of buyer's remorse and a little panic was setting in.
The initial excitement of starting our own business had worn off, and now I was afraid I'd made a huge mistake.
The conversation went something like this:
Me:  I'm not sure I can do this.  I'm no good at selling.  I've never sold anything!

My Sponsor:  Don't worry, there's no selling in Network Marketing.  Just tell your story and the product will sell itself.
I  believed her answer back then.  Yup, I bought it hook, line and sinker.   But then again, I was naive and stupid.
But before you jump all over this poor lady for lying, there was a smidgen of truth to what she said, although she probably didn't know it.
And I was wrong, too.
Let me explain.
There are really 2 truths to identify in this scenario:
Truth #1:   Network Marketing IS about Selling
Of course, it is.
Anyone who tells you differently is either a liar or delusional.
Or trying to persuade you to sign up at all costs.
Network Marketing is ALL about selling and your success will depend on your ability to sell.
Okay, before you self-destruct in fear (remember "I'm no good at selling"), let me explain exactly what you'll be selling.
Because it's not what most people think.
Most Network Marketers believe they are selling their company's product line.  WRONG!
If you're surprised at this statement, you're not alone.  It's one of the most common misconceptions in the Industry.
But here's the truth:
You MARKET your Product;  You SELL YOURSELF
Think about it.  You place ads or make promotional videos to market your product, spread the word, and share its features and benefits to the consumer.
But if you want people to join you as a distributor in your Network Marketing business, people don't join because of the product.
They join your business because of YOU.
They will join you if they believe you're the one who can help them reach their goals and achieve their dreams.
That's right, you bet you're selling yourself.
This brings us to…
Truth #2:  You are Constantly Selling Yourself
Now before you hit the back button and send this post into oblivion, hear me out.
You can say you've never sold anything and you would be dead wrong.  I guarantee it.
You sell yourself constantly, every day of the year, and you're probably doing it without even realizing it.
Don't believe me?
What about the time you had that first date with your spouse or partner?  Remember the process?  You were putting your best foot forward, trying to impress and be on your best behavior.  You were careful only to share stories that put you in a good light.  After all, you wanted that second date.  You were selling yourself.
What about the time you went to that job interview, wearing your best clothes, with your new haircut and a resume printed on the best paper you could find?  Remember that?  You practiced answering all the tough questions because you knew you'd need to really SELL YOURSELF to your potential boss.
Hmmm…. see a pattern?
You see, as a boyfriend, a girlfriend, a husband, a wife, a father, a mother, a student, teacher, an employee, or a boss — In so many ways, we are CONSTANTLY SELLING OURSELVES.
It's no different in business, especially Network Marketing — a People and Relationship business.
The ones who are most successful?
These are the people who are best at building trust and selling themselves.
So get over it and start selling yourself.  Get out of your comfort zone if that's what it takes.
But just be sure you're selling the right thing.
Related Post:  What's Really Holding You Back In Your Network Marketing Business
Suggested Business Resources
Aweber - building your list has never been so important.  Grab your Free Account.
InMotion Hosting - my preferred web-hosting service
Ubersuggest - my go-to resource for keyword research and ideas
TubeBuddy - if you're doing videos, this will be your best friend
Digital Mentors (formerly My Lead System Pro) - lead generation and course creation platform for affiliate and network marketers. Earn while you learn new skills.  Get paid for what you already know.
It's Your Time to SHINE!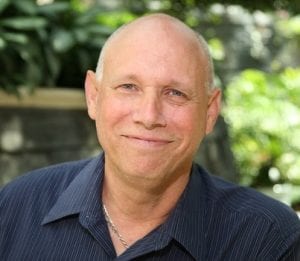 Dr. Bob Clarke
Email: Bob@BobandRosemary.com
Join our Side Hustle Facebook Group
P.S.  Need more leads for your business?  I recommend you start here and learn the fastest way to attract new prospects to YOU with timely strategies that are Working Right Now.
This post may contain affiliate links to products or services that I trust.  This means that if you make a purchase using the links included in this post, I may receive a commission at no extra cost to you.  Thank you for the support!
Recommended Courses To Jumpstart Your Business
Crush Consistency NOW! - if you find yourself lacking consistency in your business, you must own this course!
Focus and Implementation Challenge - learn how to dramatically improve the focus in your business and become an implementation machine!
Part-Time Shortcuts - who says there are no shortcuts to success? This course reveals 4 shortcuts that will cut your learning curve in half.
Part-Time Mastery - if you're short on time for your business, this course is the answer!
Part-Time Profit Machine - my flagship course, this 7-module course covers all aspects of your Side Business, from mindset, time and focus, prospecting, lead generation, building a list and selling to your audience... all using the most time-effective strategies.