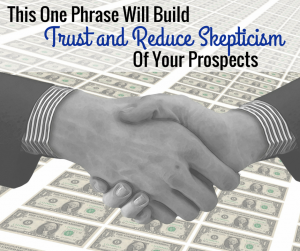 What I'm about to reveal to you is one of the most effective MLM recruiting tips I ever received.
It was a total game changer.
Quite often, especially for MLM newbies or those who lack confidence, a conversation with a  potential prospect can be painful.
You want that person to join your team but you don't want to appear too needy.
You want them to watch your company presentation but you don't know how to ask in a way that they will actually do it.
It's normal, don't worry.
Everyone feels like that in the beginning.
But it's time to CHANGE that conversation!
MLM Recruiting Tips:  The One Phrase 
Want More MLM Recruiting Tips?
THIS RESOURCE will transform you into a Recruiting Machine!
How To Make MLM Recruiting 99% Easier
So recruiting and prospecting can be tough, right?
Especially if the person doesn't know you.
There's going to be this immediate distrust, this immediate skepticism, this immediate feeling of "this person is trying to scam me out of something".
It's just the way it is online right now and even when you're doing belly- to-belly prospecting, there's a lot of distrust if people don't know you, right?
How do you get around it?
How do you disarm that kind of distrust?
Well, I was on a webinar the other night with a top prospector in our space and he actually gave a tip out that I use personally, so I know it works, and it's really a game changer.
It transforms you from someone who is trying to "get people" to a consultant who is looking to help.
Here is the phrase that you can use when there is a high level of distrust…
 
"This may or may not be for you, but …"
and then continue on with your conversation.
When you use this phrase in the conversation, what does that do?
Number one, it relaxes people.
Your prospect is thinking…
"This person isn't hard selling me. They're not out to get me. They're just telling me something."
Number two, it disarms them and reduces their level of skepticism.
And it totally changes your posture and positioning in a conversation and that's huge.
You go from, "Please will you join me?" or "Please can I show this to you?" or "Please will you watch my presentation?" to…
"Hey, I don't know if this is for you or not but I want to show you something that might just help you change your present circumstances."
That's a huge game changer.  It's a huge conversation changer!
Take It Up A Notch
What if someone you're talking to is SUPER skeptical, they're really distrustful, and you can really feel it in the conversation…
What can you do?
I can tell you what I do.
I take the phrase I've given you and make it even stronger!
"Hey, I doubt this is for you but…"
This really sets them back.
They're like, "Wait a minute. Why wouldn't this be for me?"
Now, this may or may not get people to join your business.
It may or may not get people to watch your presentation but it does one thing for you…
It positions you as someone in authority.
It positions you as someone with something of value and that's really what you want and what you need when you're prospecting.
Powerful stuff, right?
Try it out in your next prospecting conversation where someone has a high level of skepticism and I think you'll see a big difference.
You can also check out these posts:
.
.
Want To Take Your MLM Recruiting Skills To The Next Level?
I hope these MLM recruiting tips have helped you out.
If you want to take your recruiting skills to the next level and learn from the guy who shared this one powerful phrase with me, this is the course you should have….
It's hours and hours of tips and training to help you become a recruiting professional and more importantly…
To STOP feeling scared, nervous and afraid whenever you talk to someone about your business!
Your Turn
Did you get value from this post?
If so, I encourage you to share it with your team members and social media friends.
And LEAVE A COMMENT to join in the conversation.  
Tell us your best MLM recruiting tips!
To your success!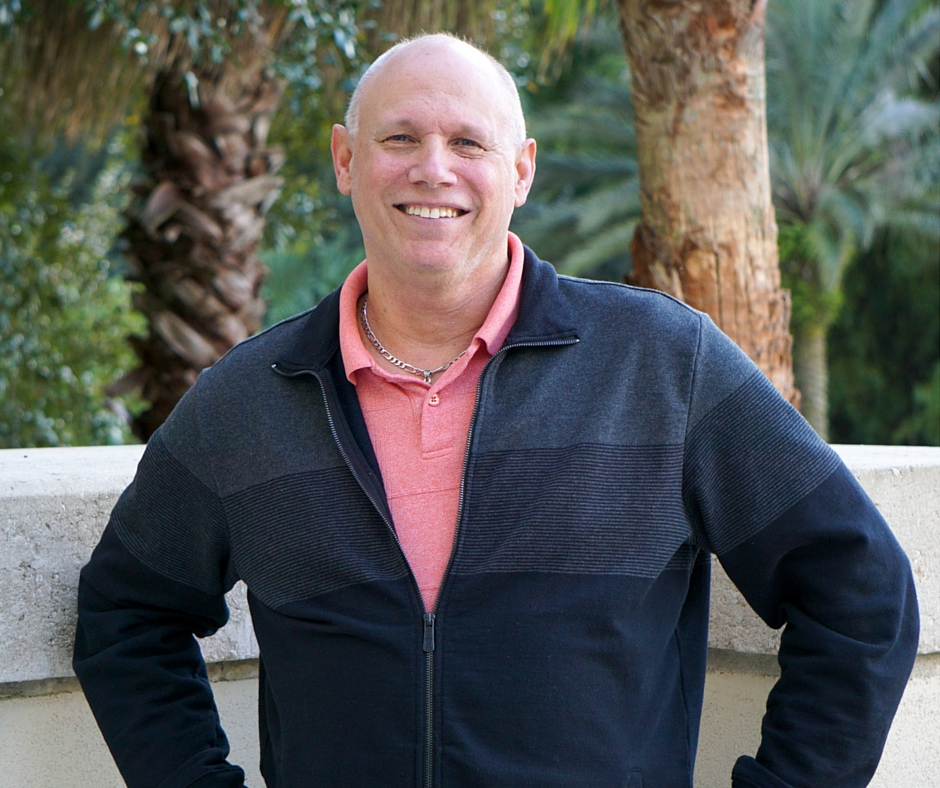 Dr. Bob
Creator of The Part Time Business Blueprint
Email: bob@bobandrosemary.com
Skype: drbobclarke
P.S.  If you're in Network Marketing, you know how scary it can be to pick up the phone and talk to people about your business.  And in person… forget it!