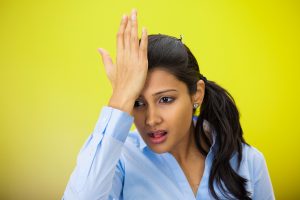 Are you making crucial Facebook profile mistakes that are hurting your business?  
You'll know after reading this post.
Truth is, on Facebook and all social media you have about 10 seconds to make a good impression.  And in business, first impressions are everything.
Although many businesses run their social media marketing through Facebook pages, for many small marketers their Facebook profile is an important point of "first impressions" for potential customers.  It's a place for others to get to know them:  their likes, their dislikes, their style, and their character. 
You can tell a lot about a person from their Facebook profile.
While it isn't hard to construct a Facebook profile that will entice others to want to know you more, making one or more of these dumb Facebook profile mistakes will sidetrack you before you even get to "hi!".
5 Dumb Facebook Profile Mistakes That Will Hurt Your Business
Think of it this way…
When someone sends you a friend request on Facebook, what do you do?
Chances are, if you're building your friends list with an eye towards your business, you'll be looking for serious people only.
So the first thing you're likely to do is to check out their profile.  I know that's what I do.
Here are some common mistakes I see people making on their Facebook profile.  It's no wonder they hardly have any friends.
1 – They don't use their own name.
I know it sounds weird, but I've seen so many marketers on Facebook not use their own name in their profile.
Instead, they try to be cute with something like "Million Dollar Bob" or Bob "Closing Machine" Clarke.
Don't get cute.  Others want to know the real you.
2 – They don't use a picture of themselves.
Again, people are looking to get to know you as a person, so if you use a picture that's something other than "you", it's a red flag.
Mistakes include using a caricature, pictures of their kids (without them being in it), and may favorite…
Using a photo of their pet as their profile picture.
Big mistake.
3.  They don't take advantage of their Facebook Cover
The Facebook cover is probably the biggest piece of real estate on your Facebook profile, so it pays to take advantage of this fact.
There are different schools of thought here —
Some believe that a nice family picture or action photo (with you in it) is the best option, while others think that you should get a professional image done with perhaps your website URL included.
I think both work.
Certainly if you have a Facebook Page for business, you'll want to spend some extra money and get a professional cover photo done, but for your profile it's up to you.
This is what my Facebook Profile picture and cover look like at the present time: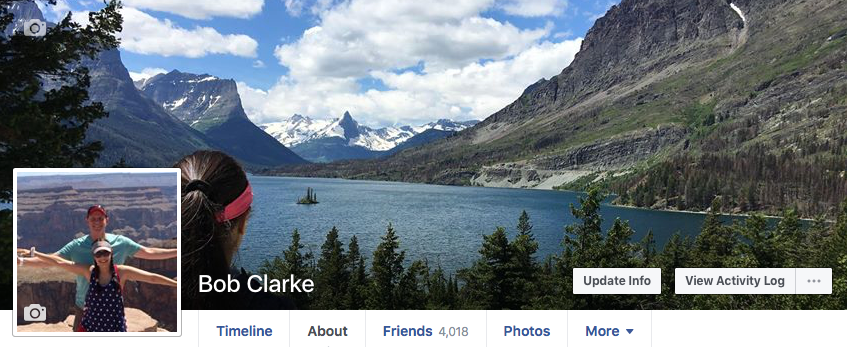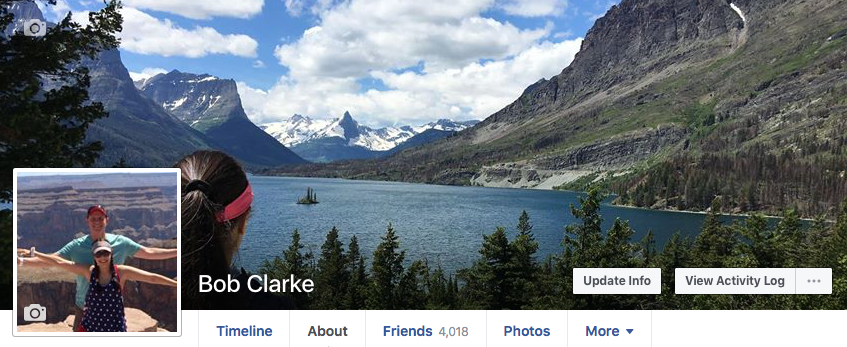 4.  They don't fill out The About Section
Geesh!
This is probably the biggest mistake I see and it's really, really dumb.
What better way to make a good first impression than a well crafted about page?
People who are checking out your About section on your Facebook profile are snooping!
Give them something great to find!
5.  They don't watch what they post.
I've been on Facebook profiles where it looks like one big infomercial for whatever they're selling.
There's nothing person.
Nothing inspirational.
Nothing but ads and links.
And this is the fastest way to get another marketer to refuse your friend request on Facebook.
Check your profile posts… what do you see?
If you don't see a good mixture of educating posts, entertaining posts and yes, some ads…
Then you better start changing your posting pattern and fast!
What about you?
What dumb Facebook profile mistakes have you seen?
Leave a comment and let us know!
To your success!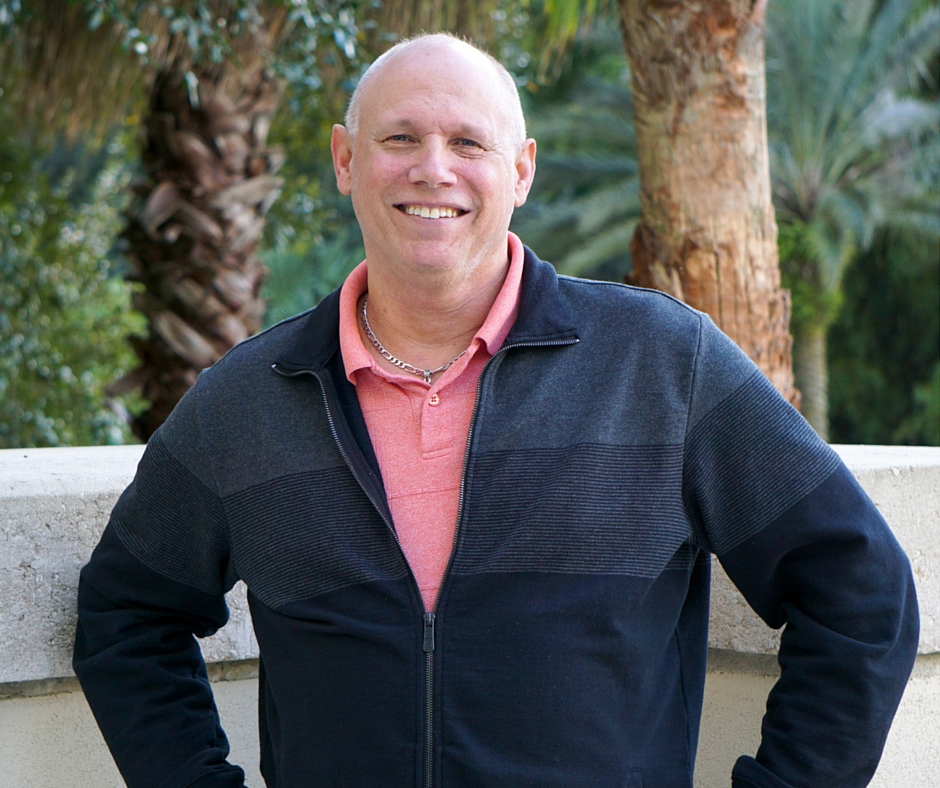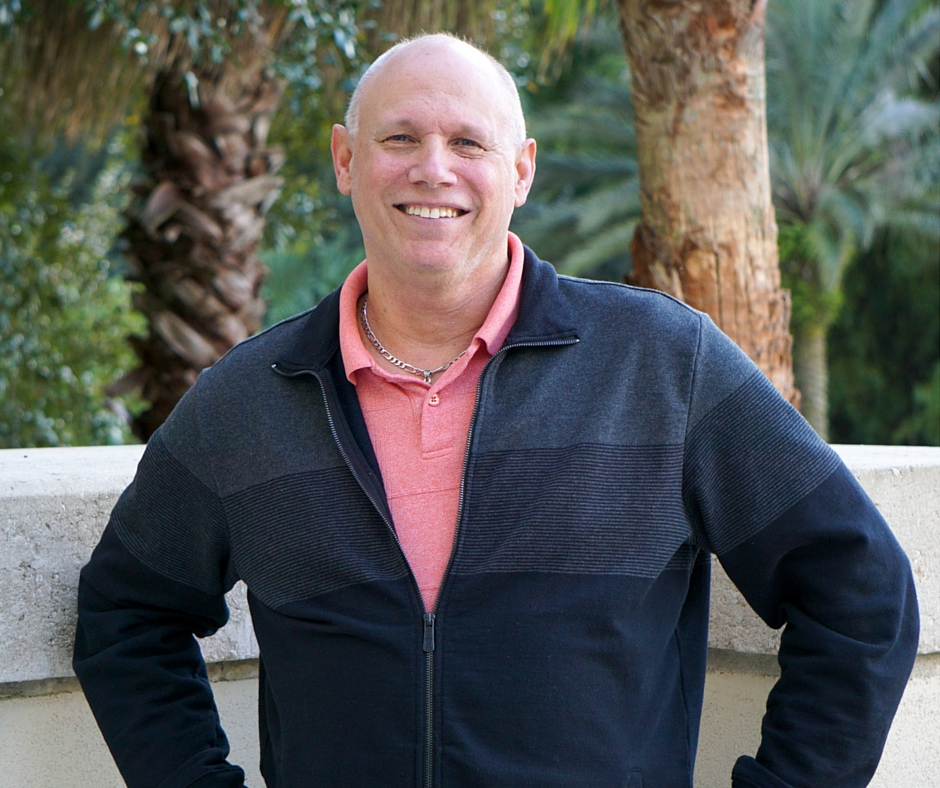 .
Dr. Bob
Creator of The Part Time Business Blueprint
Email: bob@bobandrosemary.com
Skype: drbobclarke
P.S.  If you're using Facebook or other social media platforms to recruit for your business, you need to see this Free Web-Class (unless you're already recruiting 5-10 people/week using social media).