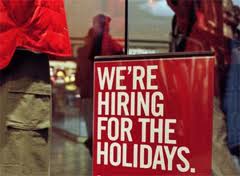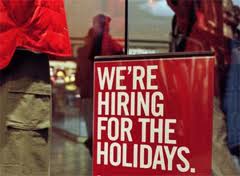 The holidays are quickly approaching and with that comes the CRAZINESS to trying to fit everything you need to do into a very short time.
You have to set your priorities… and hopefully your home business is near the top of the list.
Most Network Marketers believe that business slows down over the holidays, but the truth is,
Your business can BOOM during the holidays if you know how to recruit during this special time of year.
As I told you in yesterday's post, Doug Firebaugh, Diane Hochman and some special friends got together last night to reveal their best holiday recruiting tips.
It was an amazing night – I took over 10 pages of  notes and started forming my holiday business strategy using many of the holiday recruiting tips I heard.
Don't worry — it was recorded and you can grab it here.
 5 Holiday Recruiting Tips for your MLM Business
 Let me share with you just a few of the holiday recruiting tips I heard last night:
1.  Hold a Holiday Open House
Holding a holiday open house is a great way to thank your local customers as well as find new recruits for your business.
Invite your customers and other friends for a cozy, relaxed holiday party.
This is NOT meant to be a serious business presentation! 
Rather, it should be fun, relaxed, and informal.
Of course, you'll want to have a display of your products nearby together with brochures, order forms, etc. — you never know who might be interested on the spot!
Another great option here is to wrap up small samples of your products as gifts, to be given as people leave your open house.
And don't forget to attach a contact label to each gift, so the person receiving it can order more of the product if so desired.
2.  Be on the lookout for Seasonal Employees
A lot of stores hire temporary help during the holidays.
When you're out and about doing your holiday shopping, strike up a conversation with the clerk and ask questions, such as "How do you like working here?  Are you temporary or full time?"
If temporary, ask if they're open to other options for making money after the holidays.
They will likely say yes, and you've got yourself a solid lead for your business.
3.  Where's Santa?
Wherever Santa is over the holidays, kids are closeby.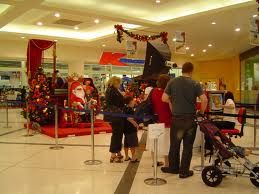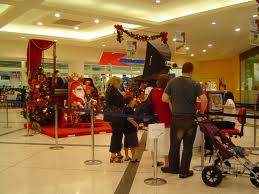 And where there's kids, you find parents — more people with whom to strike up a casual conversation.
The conversation can be free and easy, asking questions about the kids and their Christmas excitement.
Share stories, have fun.
And if it seems appropriate, talk about what you do and ask if they keep their options open.
A simple yet powerful way to get more prospects for your business.
4.  Find Holiday Meetup Groups
Check out online meeting groups like meetup.com and upcoming.org for additional ways to meet new prospects locally.
During the holidays, there are tons of events in every area, and these are often great places to meet new people and network.
But don't forget the nature of the season.
Relax, enjoy the process of meeting new people and, if it seems right exchange contact information.
These are 2 great resources for networking during the holiday.
5.  Don't buy into the Belief of Others
I mentioned it above but it bears repeating — don't believe what other networkers say about business slowing down during the holidays.
In fact, many distributors actually thrive during this time and build an extensive downline while others are eating turkey and sipping eggnog.
One of my favorite quotes from last night's webinar was this:
"Business doesn't slow down during the holidays.

Distributors do… but leaders don't".
Be the leader and use the holiday recruiting tips to finish strong in 2012!
Want More?
You can grab the recording of this webinar packed with all sorts of holiday recruiting tips and strategies.  
And you'll automatically be registered for Part 2 of the series, as well as a recording of the very best holiday recruiting tips from top Marketers in the World.
Heck, Santa's even thrown in 4 cool bonuses sure to ignite your business.
A darn good deal!