Shifting from an employee mindset to that of an entrepreneur can be tricky business.  When you've had a lifetime of others setting deadlines for you and telling you what to do and when to do it, the sudden independence of being your own boss can be shocking.
As an entrepreneur, there are certain shifts in your mindset that you will probably need to make.
Today's post is about 2 such mindset shifts that were majorly responsible for my success today.
Let's have a little fun with it.
Below is my personal story of my "past life", how I used to think and how my thinking used to stop me from reaching my full potential.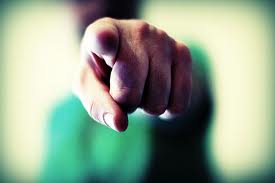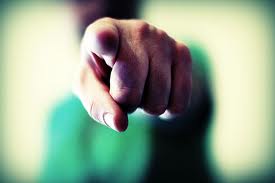 As I tell this story, try to pick out the 2 mindset shifts that I desperately needed….. and I mean, DESPERATELY!
Here is my story….
I was not always the have-it-all-together, polished person I am today. 😀  Haha.

But seriously,  there was a time not that long ago when my life was a mess, in utter chaos.  I was angry at the world and full of self pity.  

I was 50 lbs overweight with high blood pressure and a huge chip on my shoulder.  

I thought my issues focused on the fact that I was going through a particularly difficult divorce.  For much of my marriage, my soon-to-be ex-wife was an active drinker, a closet alcoholic (she drank in private, not actually in a closet!).

There's no doubt that her drinking had severe effects on our marriage, and I made sure she knew it at every opportunity.  During the divorce proceedings, I used her drinking habit like an anvil, hitting her over the head with the guilt of what she had done to our relationship and our kids.

I was blaming my ex-wife for everything wrong in my life.

I was really good at POINTING THE FINGER OF BLAME.

Even after we got through the divorce, we still needed to work together to raise our kids.  Though I wanted to turn the page and move on with my life, I was continually drawn to the past and couldn't resist telling my "woe is me" tale to anyone who would listen.

I was still living in that nightmare, unable to move forward.
Okay, were you able to pick out the 2 mindsets or beliefs that were holding me back, not allowing me to move forward and grow as a person?
You guys are smart, so you probably picked it up right away, but just in case…
These 2 mindsets were holding me back from personal and business growth:
1.  Blaming everyone and everything else for my problems
I was a huge blamer.  I blamed my ex-wife, my kids, my boss, my co-workers, my friends, my enemies, my pharmacist… whoever was around.
You see, it was NEVER my fault.
It was a  mindset that I somehow picked up early on in my life, and it cost me dearly until I was able to make a shift…
A shift from BLAMING to ACCEPTING.
Shifting from blaming others to accepting responsibility is a HUGE change in mindset that is shared by successful people in all walks of life.
Once I realized that I was responsible for EVERYTHING in my life, interestingly my life became easier to handle.
I was in control, I was responsible for the good and the bad.
No one else.
BONUS — be sure to check out 5 Tips For Struggling Network Marketers for additional strategies and mindset shifts.
2.  Living in the past
It's easy to live in the past.  First of all, it's known.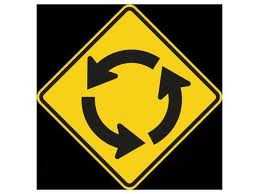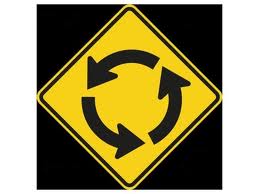 Fear of the unknown can be a scary thing for some people.  Gravitating to the past is natural for these people because it's less of a threat.
And living in the past is great for one other thing — BLAMING others for the results in your life to that point.
In many ways, these 2 mindsets are intertwined.  You blame others for things that happened in the past, and you dwell on your past to support your argument.
What a vicious circle!
If you are going to be successful and  happy, you need to switch your focus away from the past and towards the present and the future.

For the present, what is happening right now and how can I make the best out of it.
For the future, dare to dream of wonderful things that will happen to you.  Make a strategic plan on how you will build your successful life past this point.
It's empowering, it's exciting… and it's absolutely necessary if you want to become a successful entrepreneur.
Your Turn
What limiting beliefs or mindsets are holding you back in your life?
What shifts in your mindset have made a big difference in your life?
Lets start a list in the Comments section below, and please SHARE this post if you found it useful and interesting.