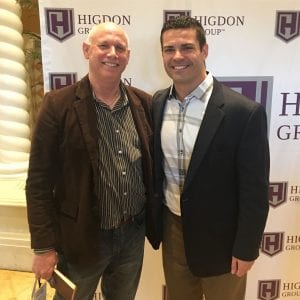 If you want to jumpstart your network or internet marketing business, you really need to be attending live marketing events.  
I know you're busy.  
It seems there are never enough hours in the day, right?  
Work, kids, parents, meetings, chores, favors… not to mention trying to build your business to get out of the rat race for good!
And sleep?  
What's that, right?  
I get it.  
I really do.  
But the reality is… if you want to see faster results in your business, getting to live marketing events needs to be on your busy schedule..
The purpose of this post is to make sure that, when you take the time to get to marketing events,  you get the most out of them.
I understand the sacrifices you need to make to get there; now, let's make it worth your time!
7 Tips for Getting The Most Out of Live Marketing Events
I've been to dozen of live marketing events over the years and one thing I know…
There are ways to get the most out of them…
And there are mistakes you can make that will minimize your experience.
Below are my best tips for getting the most out of your live marketing event: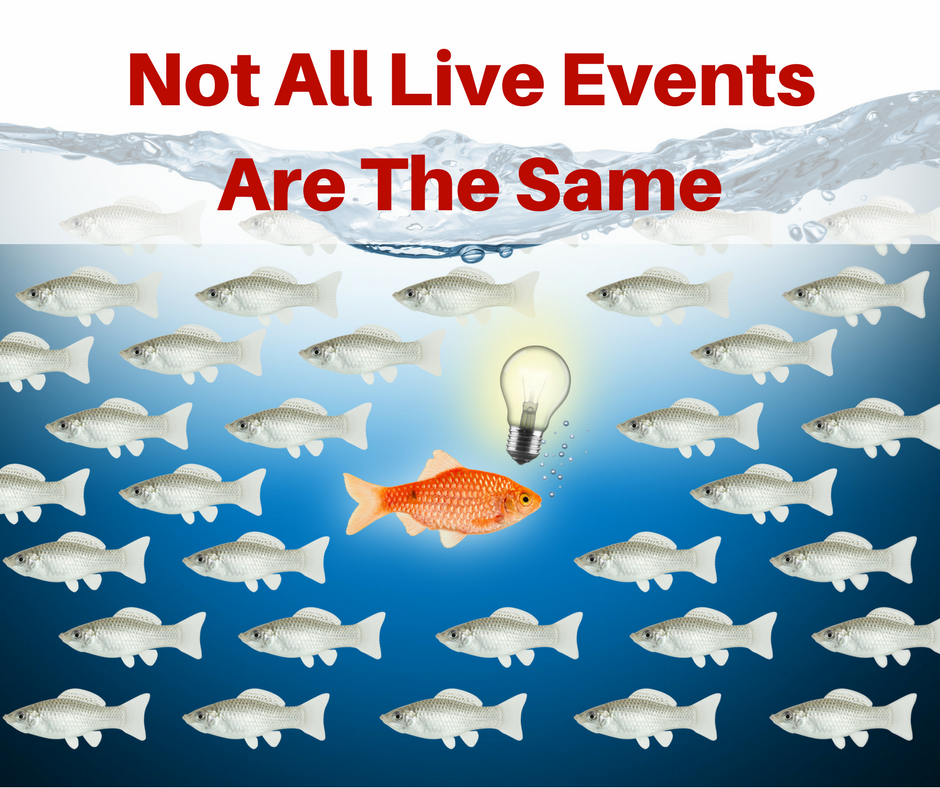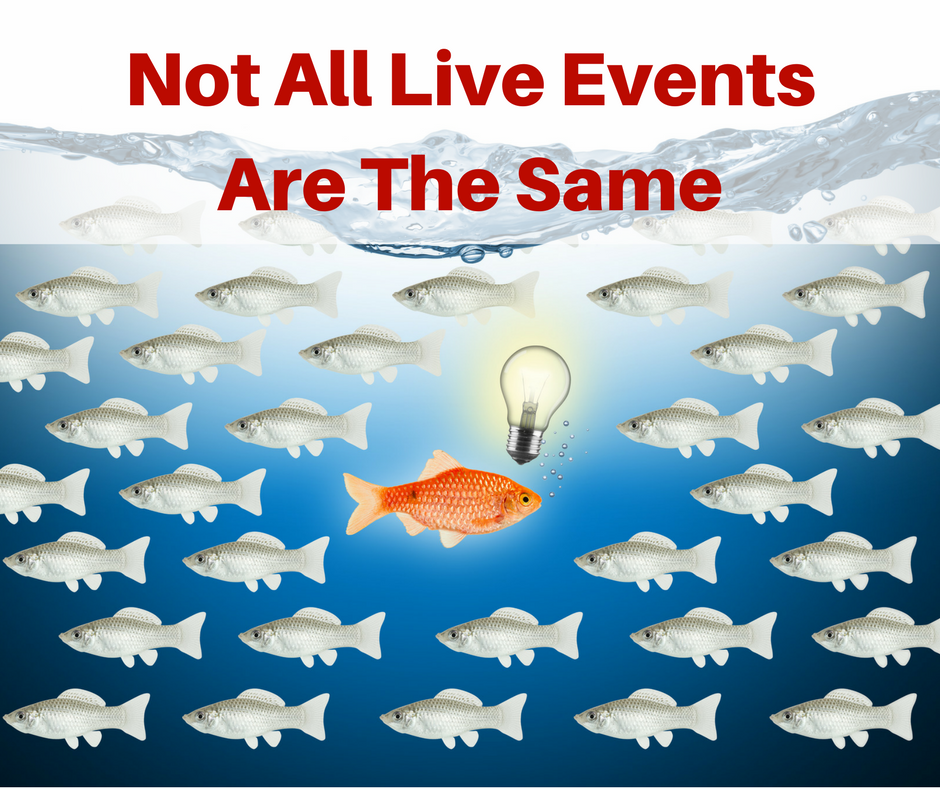 My first tip involves your choice of events and making sure you choose the one that's best for you.
If you're going to clear your schedule and pony up the money to attend an event, it's important to understand what you'll be getting in return.  
There are different types of live marketing events when it comes to your business, each with it's own style and desired outcome.
If you're in an MLM, there's a good chance your company will sponsor live events for their distributors and associates.  
These events are great, especially for new members wishing to meet company leaders, learn about products and services, and experience first hand the successes and excitement of others in the company.  
Industry-wide events are more generic in nature (not promoting a specific company) and tend to provide more complete trainings in areas like lead generation, prospecting, and personal branding.  
In fact, as I write this post I just completed a live marketing event in Orlando, Florida called the Personal Branding and Marketing Bootcamp.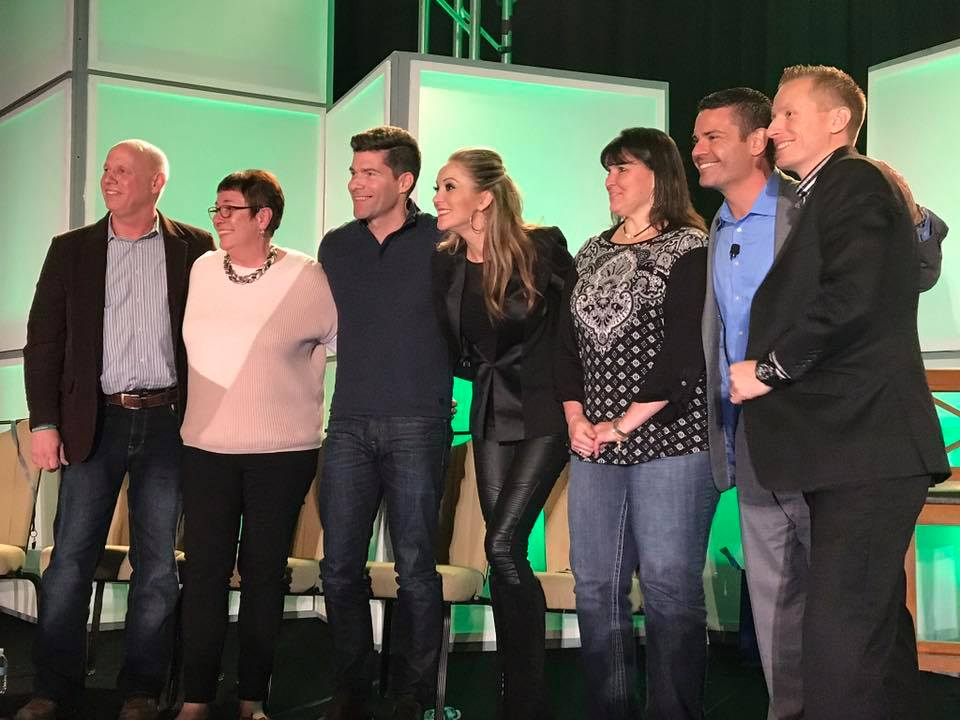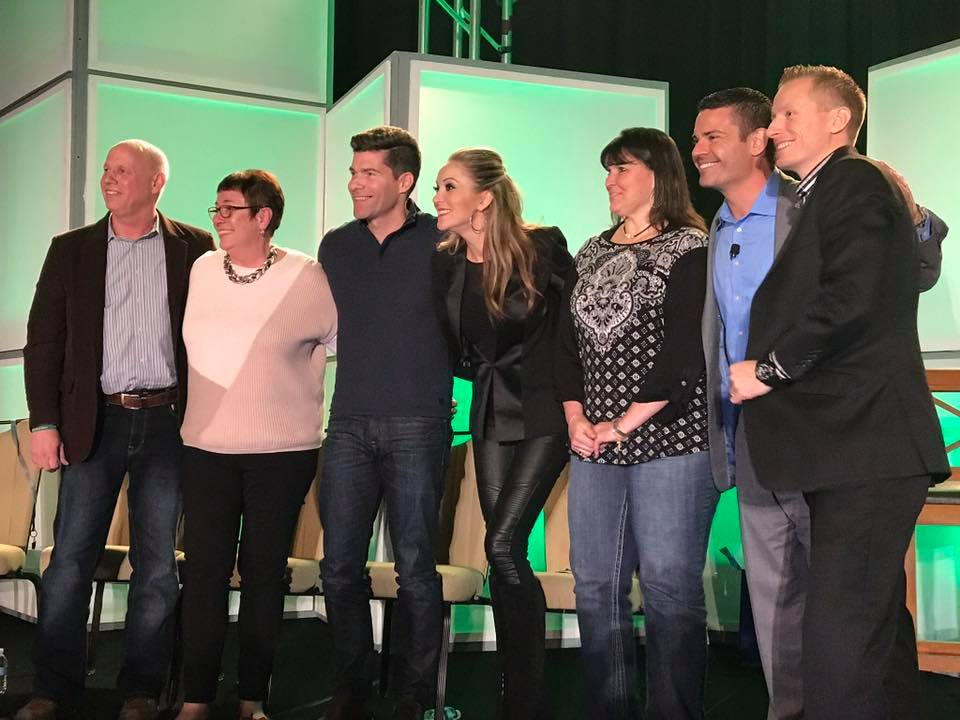 I was honored to speak on stage as part of the Success Panel, where we were asked to reveal some of the secrets of our success.
People really seemed to resonate with my Part Time tips and strategies.
It was generic in that no specific company was mentioned; the focus was more on developing your own personal branding and marketing skills.
It was an amazing event with so much value.  Every attendee I spoke to felt it was 200% worth their time and money.
However, if you expected to get specific Prospecting and Recruiting tips, you would have been disappointed.
My point:  Make sure the live marketing event you plan on attending will meet your expectations.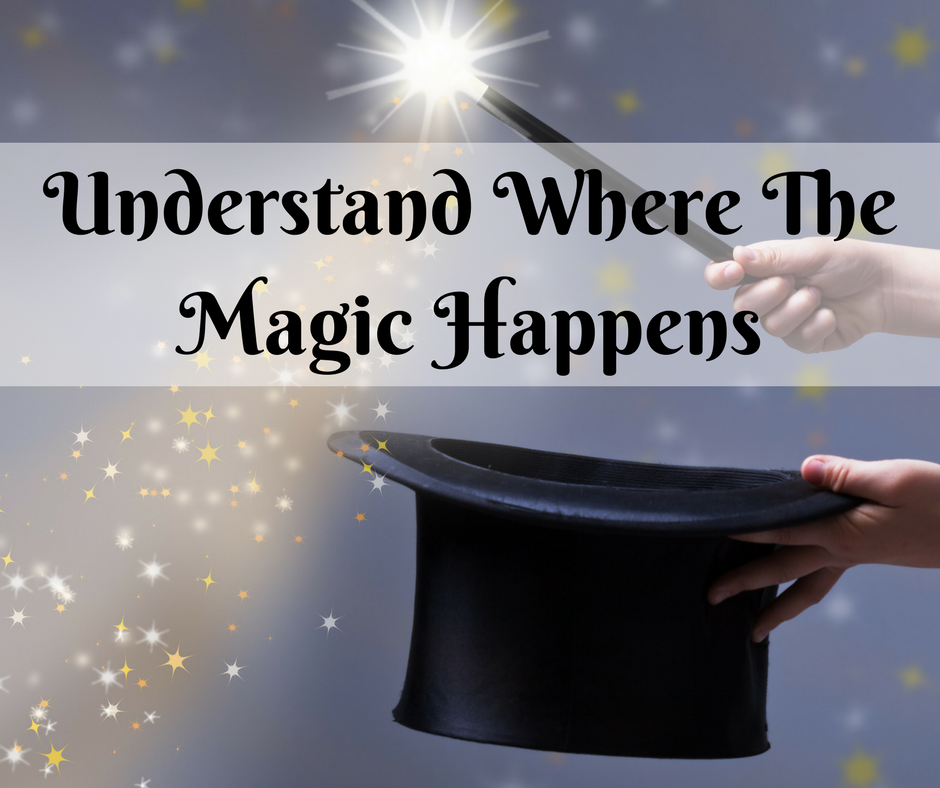 While most of your attention will be drawn to the main event room, the place where the speakers give their presentations, here's the honest truth…
Most of the MAGIC happens in the hallways (or in the bar)!!
Without a doubt, the main reason I attend live events nowadays is to meet up with people who can help advance my business.
The trainings are great (and you can get them on recordings if you wish), but it's the conversations you have with other marketers and leaders that can be the biggest game-changers for your business.
Here are other reasons for getting to live marketing events, which is especially important if you're Part Time in your business and maybe not surrounded by entrepreneurial-type people…
At events, everyone is an aspiring entrepreneur!
You will be surrounded by people who "get" why you're building a business.
And if you have a job, you've probably found that many of your co-workers have no idea why you're "wasting your time".
Attending live marketing events can really help you replenish your enthusiasm and belief, especially if you're not getting results.
Later, I'll talk about creating a strategy for meeting influential folks, but for now, you've got a couple more decisions to make when you attend the event.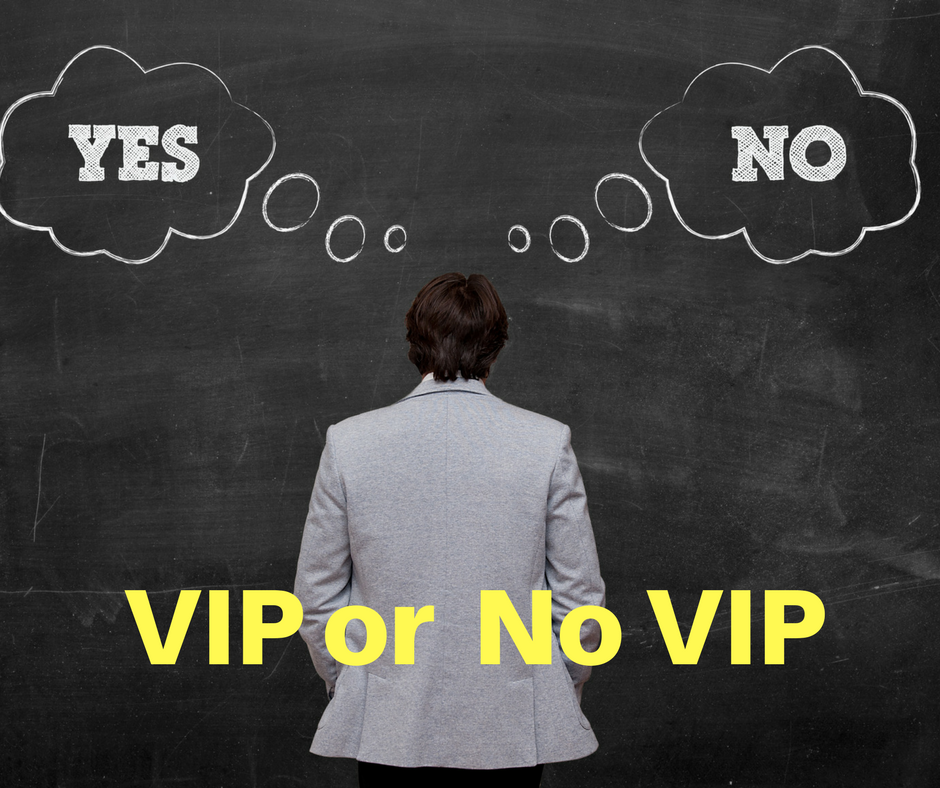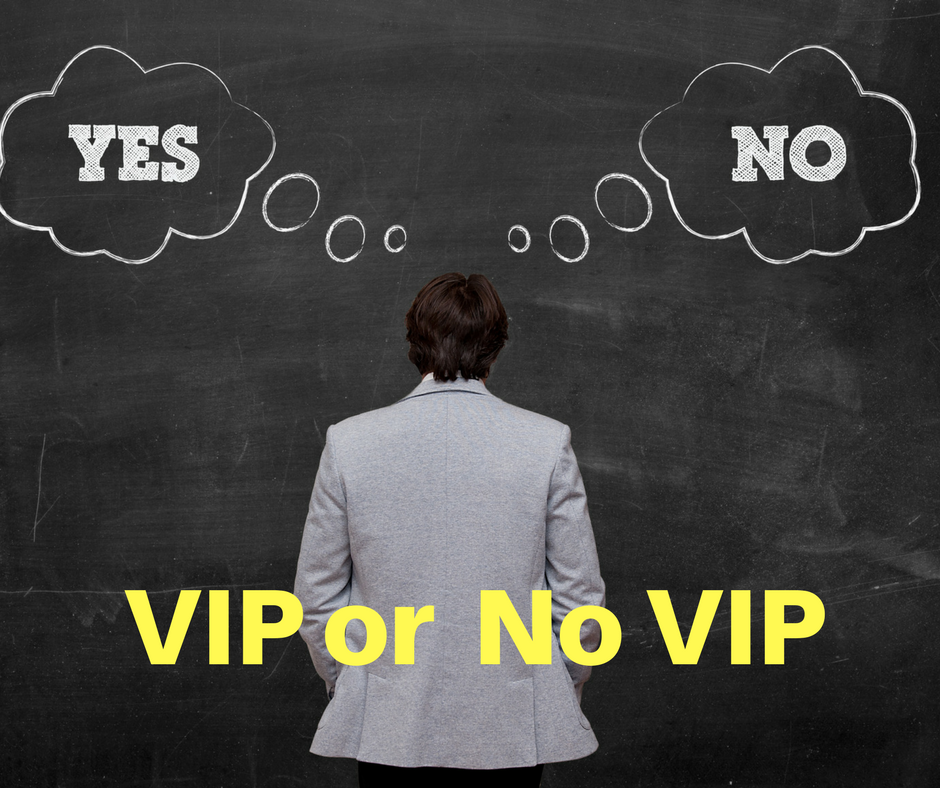 Many event organizers will give you the opportunity to purchase a "VIP pass" or something similar.  
Quite simply, VIP status usually will allow you certain perks not offered to other attendees, like early entry into the event room, priority seating and an invitation to the "after hours" parties.  
Certainly, these VIP passes cost more, but are they worth it?  
Quite frankly, my answer used to be "NO WAY!".  
I figured I could meet anyone I wanted during the breaks and find some friends to party with at night.  
I've since changed my mind.
I always buy VIP passes to an event when offered.  
There's just no better way to meet people of influence and have meaningful, one-on-one conversations than at a mixer or party after the presentations are complete for the day.  
As I said earlier, the MAGIC happens in the hallways, but mostly at the parties!
You have one more decision to make — where to stay.
Most event organizers will get you a good deal at the hotel where the event is being help.
I recommend you take it.
While you may be able to find a cheaper deal at another hotel, staying at the Event Hotel can be really helpful, especially if you plan on experiencing the late-night parties!
Also, if you want to take a break during the day to rest for a while, it's much easier if your room is at the event location.
If cost is an issue, consider finding someone to room with at the event.
This can drastically cut the price of your room.
Okay, now let's get you prepared for departure!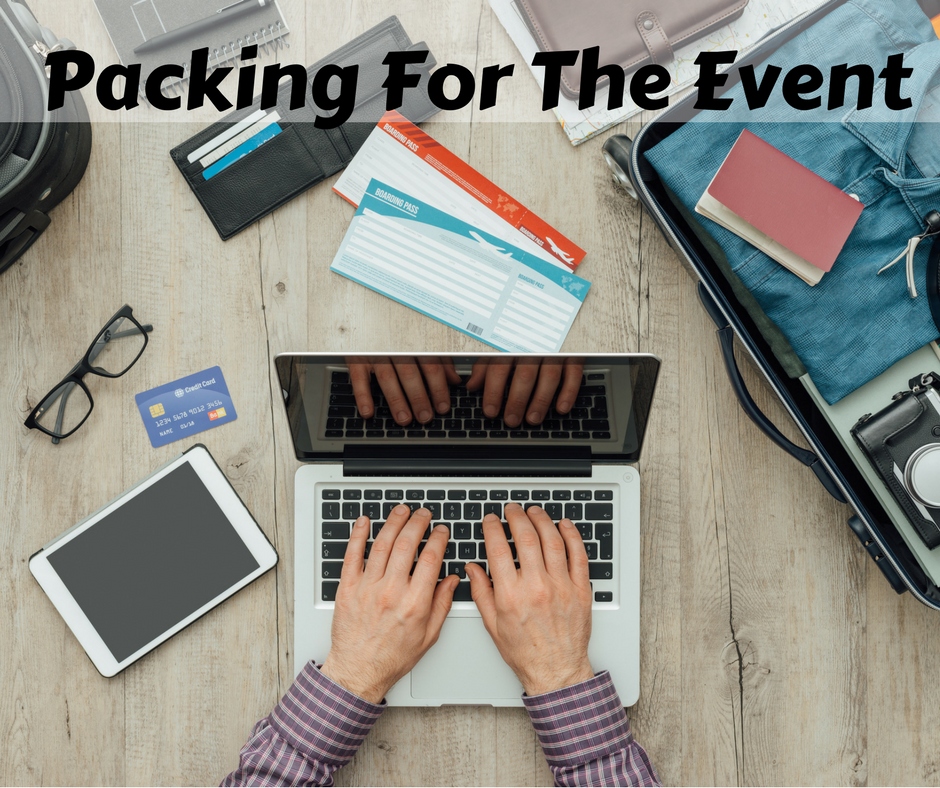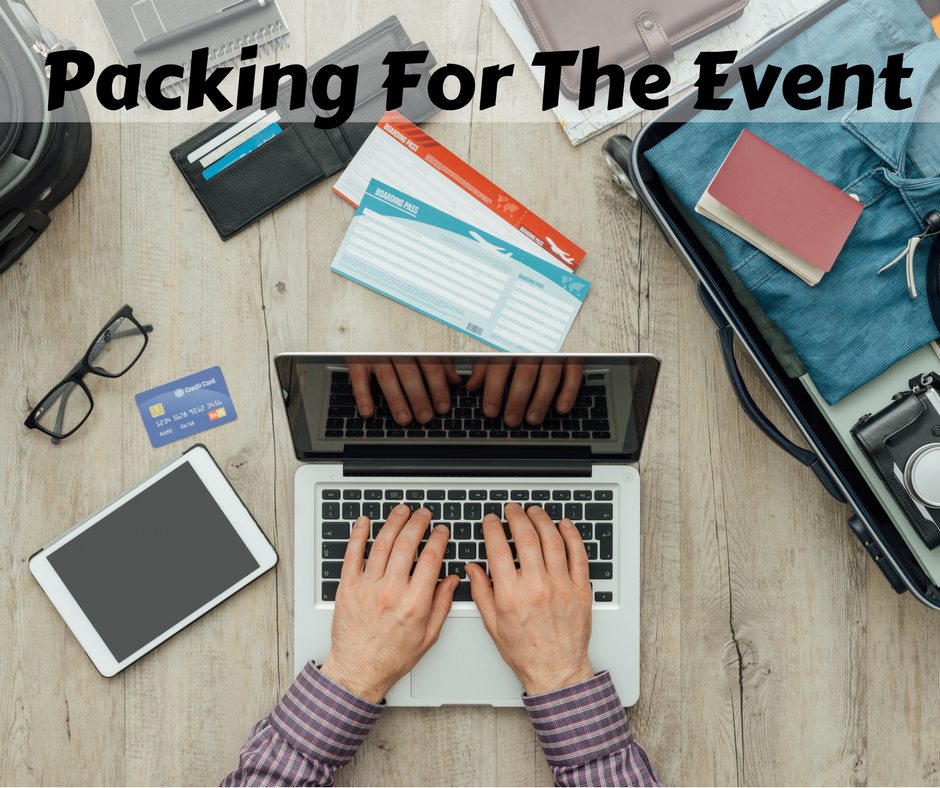 You've bought your tickets, made your hotel and travel reservations, and cleared your schedule, and it's time to pack for the event.  
Here are some things to remember…
Dress at the events is usually casual and flexible, but it's best to ask the organizers if you're unsure.
My advice is to be comfortable but not sloppy.
After all, you're a business person and you should dress accordingly.
I've seen some folks walk into events in torn clothes and flip flops and while it might make you feel like a free spirit, others may not take you seriously.
If the organizers host a special event at night (dinner, party, etc), these tend to be more formal, so you may want to pack at least one "dressy" outfit.  
Again check with the people running the show!
Some things to remember to pack:  camera (with video capability), business cards if you have them, and a pen and notepad (sometimes but not always available).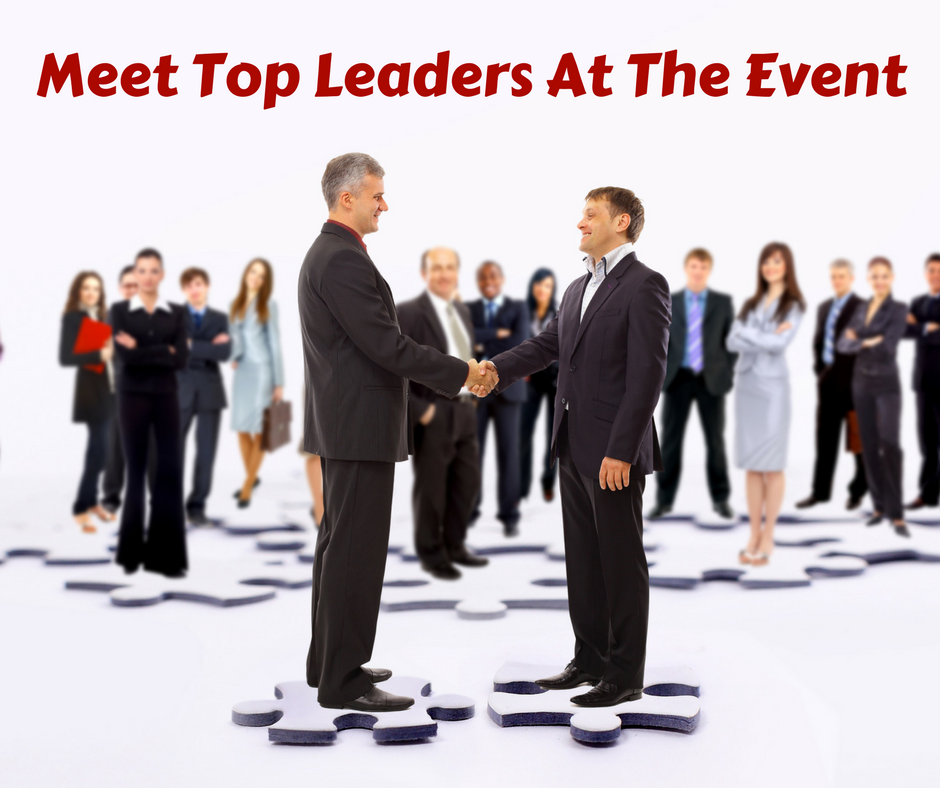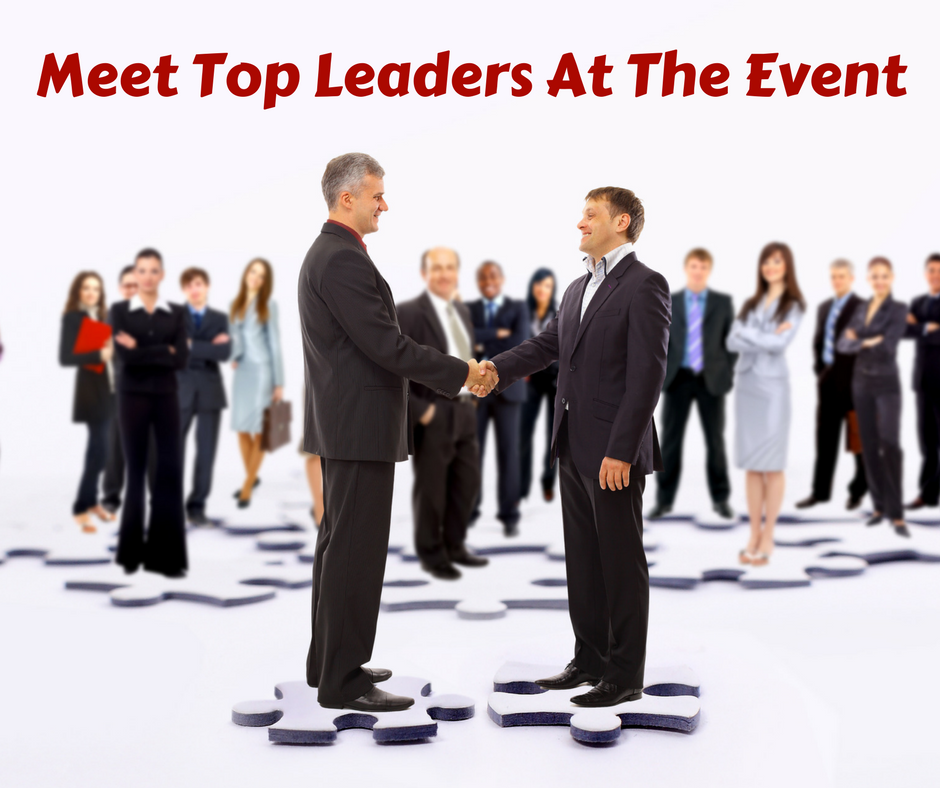 Are there specific people you want to meet at the Event?  
Don't leave it to chance.  
Do some research before you leave to get yourself noticed.
Let me give you an example.  
Let's say you want to meet Ray Higdon, one of the Network Marketing profession's top leaders.  
I've met Ray and he's a good friend, but here's what I would do if I wanted to meet him for the first time at an event…
First, I'd Google him and find his blog.
I'd go over and read some posts and make meaningful comments.
I would probably opt into his free blog offer and get on his list (HINT:  you should do this with all those who you want to follow).
Next, I'd head over to Facebook and search for his Fan Page.
I'd like the page and again make a few comments on posts I like.
Finally (and this is BIG), I would post on his page (or in a private message if appropriate) that I am attending the X live marketing event and am looking forward to meeting him there.
Also, I'd look to see who Ray was interacting with on his page.  
Do I know any of them?  
Do I know anyone who could introduce me to Ray at the event?  
If not, it's fine to just go up to him at the event and say hi.  
But if someone else introduces you it's just a bit easier and more natural.
Go through this process for any leaders you wish to meet.
The better prepared you are, the more you'll get out of the Live Event.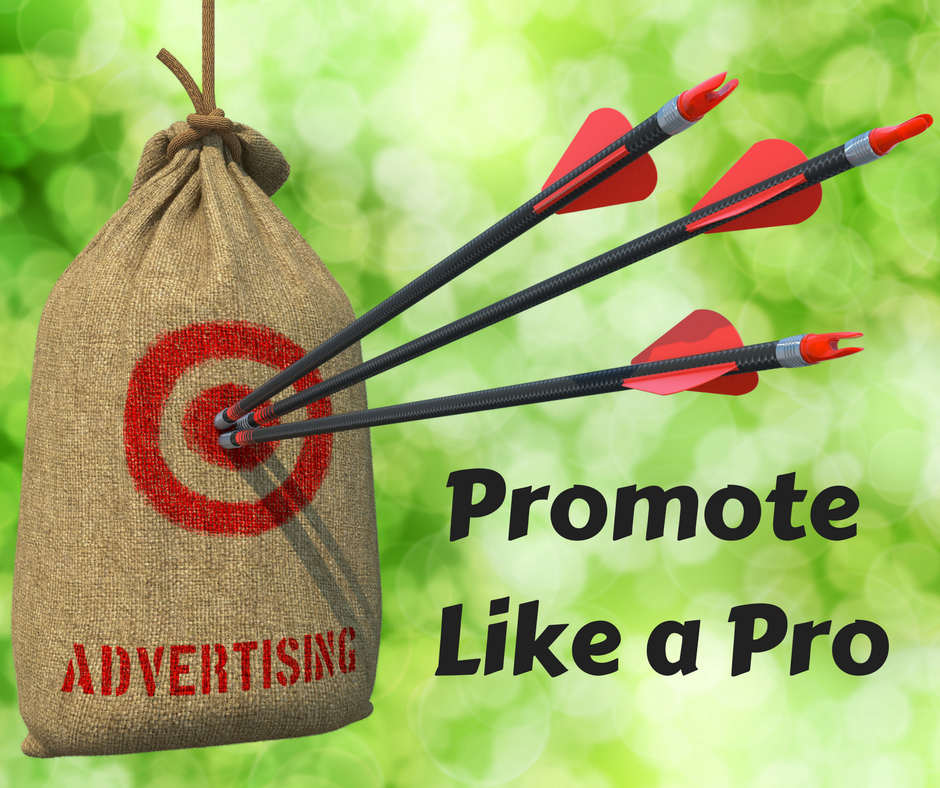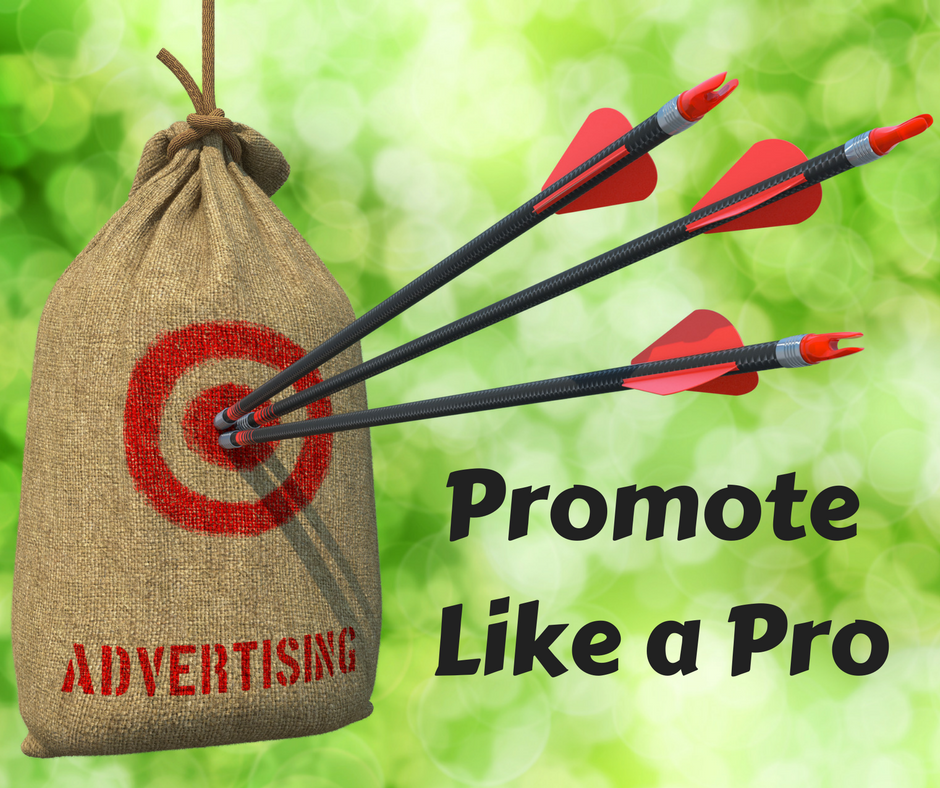 You'll want to talk about the event you're attending — before, during and after.  
Before the event, announce your intentions on social media, the excitement you're feeling and ask who else is going. Make plans to meet up with others in your social circles.  
During the event, be sure to post on Facebook or other social media platforms about what you're learning and who you're meeting.  
Post pictures and videos often.  
Show everyone else what they're missing!  
Finally, after the event is done and you're back home in front of your computer, continue to post fun pictures.  
Create content about what you learned.  
Keep the buzz going!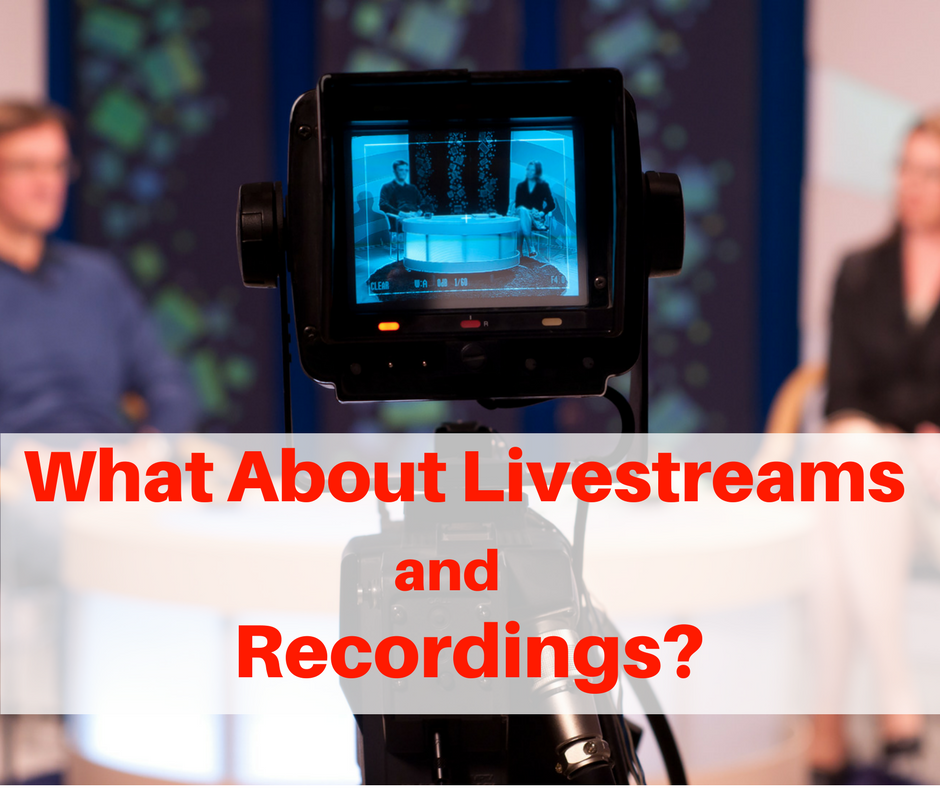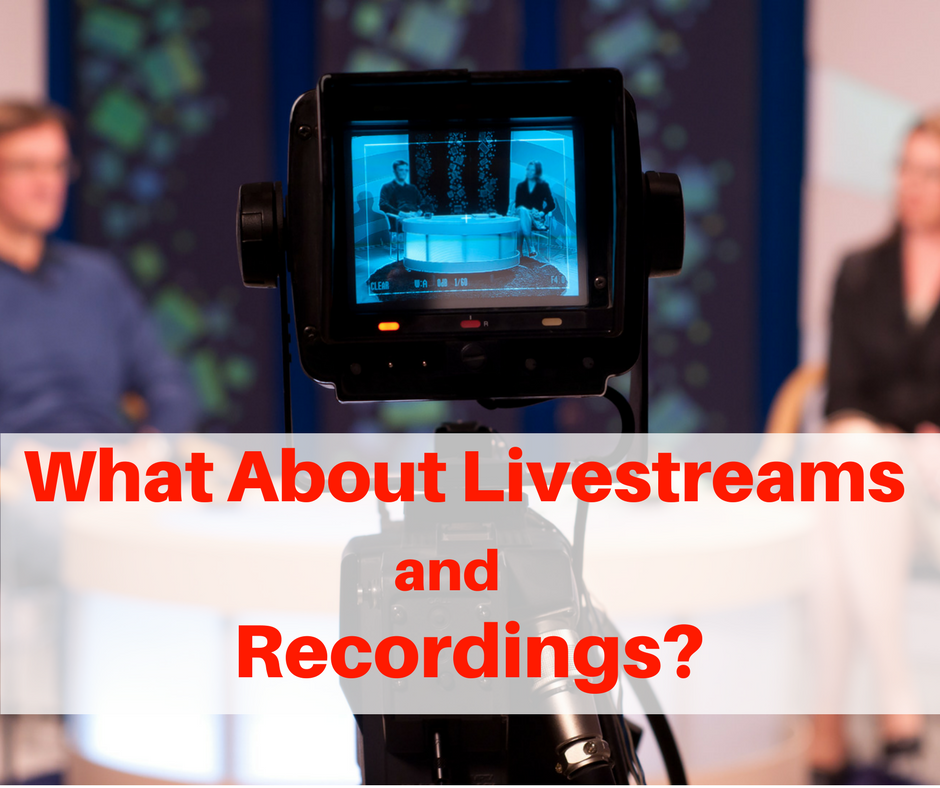 Finally, a word or two about LiveStreams.
For those not familiar, LiveStreams are live feeds from the event so that you can watch in real-time from home.  
Most are recorded and these are also made available, sometimes at an additional cost (although they may be included in a VIP package).
If you absolutely cannot attend a live marketing event of interest, then you should consider purchasing the LiveStream option.    
While this doesn't replace the experience of attending the event live, it's the next best thing.
You may want to even consider purchasing the recordings after attending the event.  
Often you'll miss presentations while meeting a person of influence in the hallway!  
Recordings offer you a chance to absorb all the trainings on your own time.
Bonus Tip
The day after the event, we took our grandson Liam over to Disney World for a day of fun.
While there, I did a short Facebook live where I revealed a BONUS TIP that quite possibly is more important than all the others!
Check it out:
Final Words
There's nothing better than a live marketing event to boost your excitement, enthusiasm, and skills for your business.  
It's also one of the best places to meet others of influence in your niche.  
Understanding how to best take advantage of your experience will help you get the most out of your time and money, and provide you with meaningful business connections going forward.
And you'll have a BLAST!
Suggested Business Resources
Aweber - building your list has never been so important.  Grab your Free Account.
InMotion Hosting - my preferred web-hosting service
Ubersuggest - my go-to resource for keyword research and ideas
TubeBuddy - if you're doing videos, this will be your best friend
Legendary Marketer - lead generation and business creation platform for affiliate and network marketers. Earn while you learn new skills. 
It's Your Time to SHINE!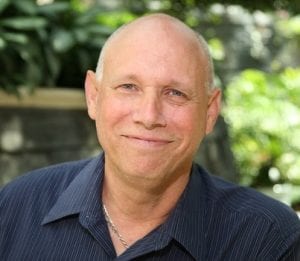 Dr. Bob Clarke
Email: Bob@BobandRosemary.com
Join our Side Hustle Facebook Group
This post may contain affiliate links to products or services that I trust.  This means that if you make a purchase using the links included in this post, I may receive a commission at no extra cost to you.  Thank you for the support!
P.S.  If you're building your business from home and your time is very limited, you should have this training.