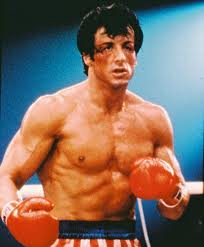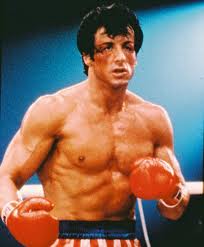 I love the old Rocky movies with Sylvester Stallone.
At least the first couple, until the remakes got ridiculous 🙂
I find them to be really motivational.
There's one scene in particular that ALWAYS inspires me, particularly when things aren't going my way.
This can apply to your business…
Or your Life.
Watch the video below and see if it doesn't inspire you…
There are a few quotes in this scene that, believe it or not…
Are the KEYS to success in your home business.
Who Are You Blaming
Is this you?
"When things got hard, you started looking for something to blame"
Listen, we've all played the Blame Game in our lives at some point.
It's easier to blame someone or something else rather than look in the mirror and take responsibility.
But that's EXACTLY what you must do if you want your business to succeed.
No excuses, no blaming others…
YOU are responsible for every failure, every setback…
And, by the way, every SUCCESS! 🙂
You Gotta Be Willing To Take The Hits
Building your business will NOT be easy.
I can promise you that.
There are times you're gonna take hits —
marketing campaigns will flop and you'll lose money

people will join your team and quit without even trying

maybe your MLM business will fail and you'll lose everything
But you gotta be able to get back up.
"It ain't about how hard you hit, it's about how hard you can GET hit and keep moving forward".
It's all about getting back up.
Know What You Want and Go After It
Another key to business success — know what you want and go after it…
Unconditionally.
Develop a sense of infallibility… like NOTHING can stop you.
Develop a sense of inner self confidence that no one can penetrate.
Never allow someone else to take you down, to stop you from going after what you want and deserve.
"If you know what you're worth, go out and get what you're worth… but you gotta be willing to take the hits and not point fingers."
There will be people out there ready to knock you down.
When you first start, they'll tell you what a dumb idea it is to even start a home business.
When you're struggling, they'll be there to encourage you to stop and get a "real" job.
And even when you start succeeding, they'll have something negative to say.
It's just the way it is.
Accept it and move forward anyway.  
Take the hits and don't point fingers.
It's YOUR business, for better or worse.
Continually improve yourself, increase your worth to the world…
And go out and GET WHAT YOU DESERVE in your life!