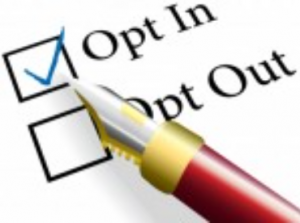 Building your list is one of the most IMPORTANT aspects of your home business.
After all, if you don't have a list you don't truly have a business of your own!
MLM companies come and go, affiliate programs open and close…
And it's OUT OF YOUR CONTROL.
But your list… 
Your list is YOURS.
No one can take it away.  No one can close it down.  It's 100% YOURS!
LIST BUILDING GOLD NUGGET
I learned this list building strategy from copywriting master Brian Fanale, and it's a surefire way to get virtually 100% of visitors to your capture page to opt-in (that is, JOIN YOUR LIST).
I explain in the short video below:
Hope you got value from this killer tip.  It's SO easy to do, yet so many great marketers miss it.
If you're finding it DIFFICULT to build your business "on the side", this Free Newsletter is for you!