Let's talk about your Facebook posting strategy and be sure it's optimized for attracting clients and customers for your business.
As I write this, we are in the midst of the COVID-19 crisis and the world is in turmoil.
And, quite frankly what I am seeing business builders post on Facebook has amazed me.
[If you're reading this after this particular crisis has passed, all of these tips still apply, as there will always be some controversy or drama that can pull your Facebook posting strategy into dangerous territory]
Let me give you some tips about posting on Facebook so that you're attracting and not repelling your customers and clients.
Facebook Posting Strategy: Are You Driving Away Potential and Current Customers?
Much of what I'm about to say seems like common sense, but in times of controversy and crisis, common sense often goes out the window.
You can take these suggestions as "best practices" as well.
#1:  Avoid Posting Controversy
Some will disagree and say that they should be allowed to post their personal views on controversial subjects, and they're right.
You can post whatever you want…
Just know that, whatever your opinion, there are likely 50% seeing it on Facebook that disagrees with you.
And if they disagree strongly enough, they will never do business with you.
NOTE:  I'm not talking here about being polarizing with your business.  That's a different thing.
For example, if part of your business strategy is to attract clients who share your Christian beliefs, then you'd obviously want to share those beliefs on Facebook.
So if you don't post about controversial current events or philosophies, what should you post on Facebook?
#2:  Follow the 80/20 rule
The 80/20 rule (Pareto Principle) is commonly used in many aspects of life and I also use it when it comes to my Facebook posting strategy.
Simply put, 80% of my posts are personal and 20% are business-related.
You might think that this is exactly backward if your goal to grow your business using Facebook.
But remember — Facebook is a SOCIAL media platform.
People generally don't come to Facebook to buy stuff.
They come to be entertained.
They come to be educated.
And they might even come to Facebook to be inspired.
So if you were to scroll down my Facebook timeline, you would see that most of my posts are about my hobbies and interests.
I post a lot of pictures of my grandson Liam and me.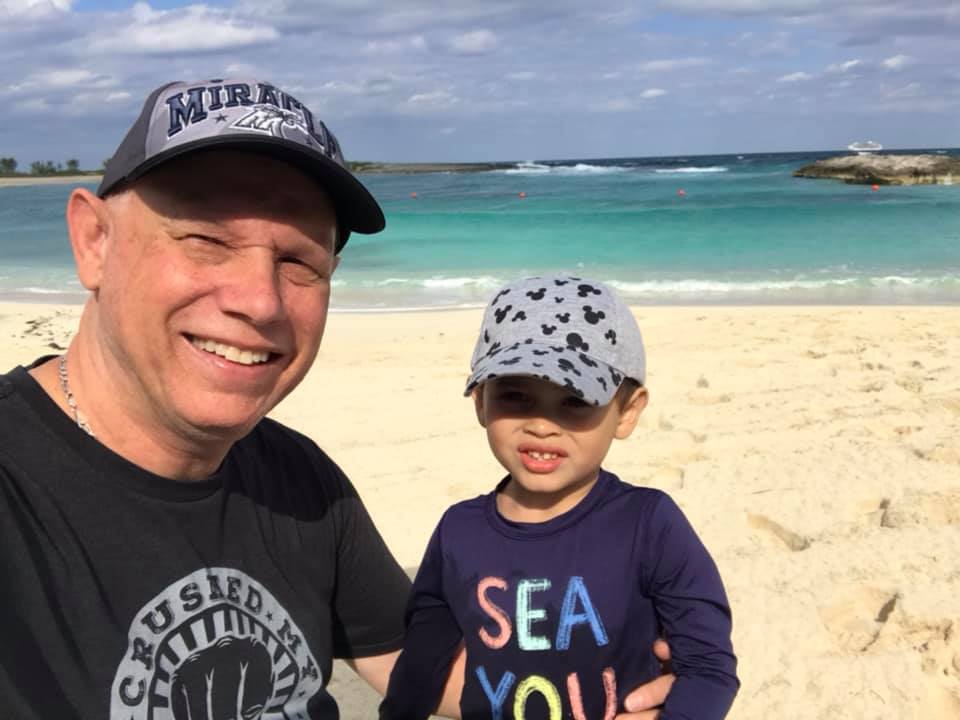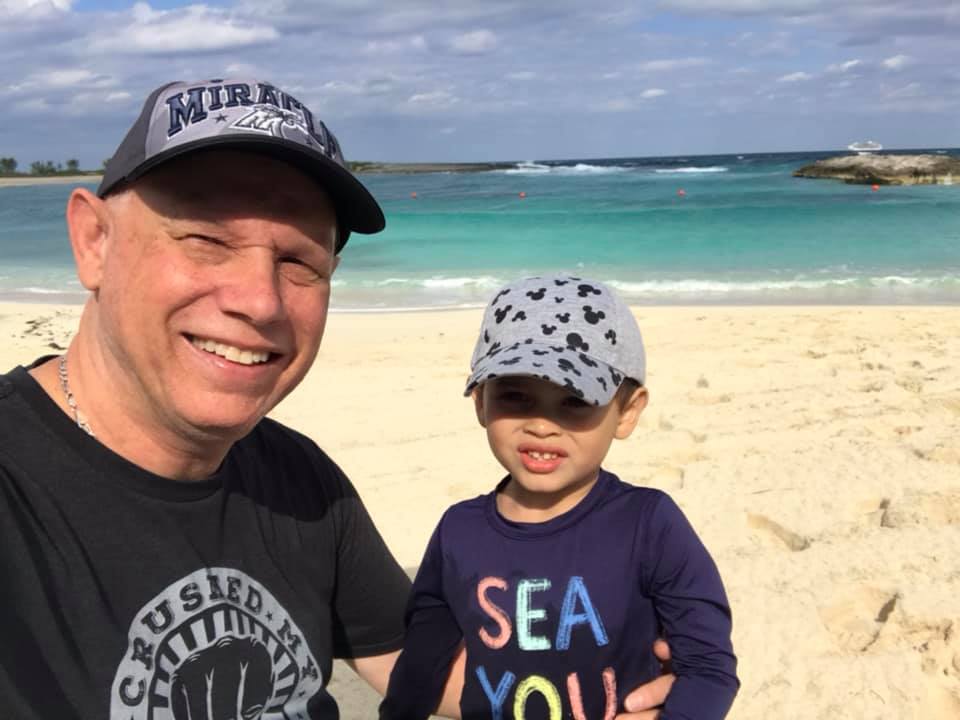 And I post about our lifestyle.
Twenty percent of the time (about 2/10 posts) I share something business-related.
Even here, I usually keep it educational in nature, so that I can provide value to my Facebook friends even if they don't choose to take me up on a business offer.
That's how you continue to grow your audience and become an authority on social media…
READ:  Simple Tips For Boosting Your Engagement and Authority on Facebook.
Remember…
Be interesting.
Be transparent.
Be authentic.
And provide value.
With this Facebook posting strategy, you can't go wrong.
DID YOU KNOW?

Your first impression on Facebook is usually your PROFILE.  It's how people "check you out" to see if they want to request friendship or follow you.

You'll want to optimize your profile to attract your potential prospects and customers.

Most people totally miss out on this golden opportunity to put their best foot forward.

Check out this FB Profile Cheatsheet for tips on optimizing your Facebook Profile.
#3:  Engage With Your Engagers
Part of any Facebook posting strategy must include a plan to engage with those who take the time to engage on your posts.
I'm always surprised at how many people don't go back and do this.
Here's what I do:
At a bare minimum, I engage with any comments on my Facebook posts.
That means anything from a "thanks for your comment" to a more meaningful, deeper comment to continue the conversation.
By doing so, you're acknowledging that person taking the time and effort to engage on your post.
It's really important from both a human and technology point of view.
Most people like to be acknowledged and recognized, and engaging with your Facebook commenters is no exception.
In addition, Facebook likes engagement and will probably show your post more extensively when it gets more engagement (this includes your comments, as well).
You can also take it a step further…
If you find someone's comments particularly interesting, you can check out their profile (see, I told you this is what people do)…
And see if this is the kind of person you'd like to get to know on a deeper level… maybe even as a customer or client.
In these cases, I personally will Private Message them, telling them what prompted me to do so ("Hey, I really appreciated the comment you made on my post about using your business time wisely.  What do you do for business?").
I find that this kind of non-pitchy comment generally gets answered and you can start a deeper conversation.
Engaging with people who engage on your posts (likes and comments) is super important and can lead to much deeper connections.
Was This Helpful?
If you found these tips helpful, please share on your favorite social networks.
Also, leave a comment and let me know about YOUR Facebook posting strategy!