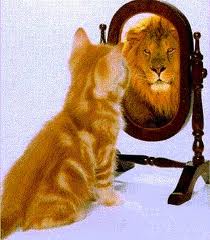 When you hear the word "Ego", what do you think about?
If you're like most, you may relate Ego to being an Egomaniac…
Those people who think REALLY highly of themselves.
I mean, it's great (and essential) to think a lot of yourself and your abilities.
But for some, it's just WAY over the top!
If you know anyone like that, you know that it's hard to be around them.
It's always ME, ME, ME.
It's not a great space to be in if you wanna build a business related to helping others…
Business is supposed to be all about the customer, so if you're only thinking and talking about yourself, your business will likely suffer.
It's a HUGE turn off.
But what about the opposite?
What about having a very WEAK ego?  What can THAT do to your business?
This is the subject of my video training below… take a look:
)
So what do you think?
Do you agree?
Do you know people like this?
Or does this describe you?
LEAVE A COMMENT and let me know!
If you haven't yet subscribed to my Free Newsletter, take care of that here.  I provide daily emails with my best tips, tricks, strategies and tools for building your business Part Time.
(If you're Full Time, my tips will take your business even further!)