When you hear the word "Ego", what do you think about?
If you're like most, you may relate Ego to being an Egomaniac…
Those people who think REALLY highly of themselves.
I mean, it's great (and essential) to think a lot of yourself and your abilities.
But for some, it's just WAY over the top!
If you know anyone like that, you know that it's hard to be around them.
It's always ME, ME, ME.
It's not a great space to be in if you wanna build a business related to helping others…
Business is supposed to be all about the customer, so if you're only thinking and talking about yourself, your business will likely suffer.
It's a HUGE turn-off.
But what about the opposite?
What about having a very WEAK ego?  What can THAT do to your business?
This is the subject of my video training below… take a look:
)
So what do you think?
Do you agree?
Do you know people like this?
Or does this describe you?
LEAVE A COMMENT and let me know!
Suggested Business Resources
Aweber - building your list has never been so important.  Grab your Free Account.
InMotion Hosting - my preferred web-hosting service
Ubersuggest - my go-to resource for keyword research and ideas
TubeBuddy - if you're doing videos, this will be your best friend
Digital Mentors (formerly My Lead System Pro) - lead generation and course creation platform for affiliate and network marketers. Earn while you learn new skills.  Get paid for what you already know.
It's Your Time to SHINE!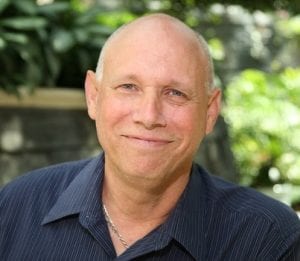 Dr. Bob Clarke
Email: Bob@BobandRosemary.com
Join our Side Hustle Facebook Group
P.S.  Need more leads for your business?  I recommend you start here and learn the fastest way to attract new prospects to YOU with timely strategies that are Working Right Now.
This post may contain affiliate links to products or services that I trust.  This means that if you make a purchase using the links included in this post, I may receive a commission at no extra cost to you.  Thank you for the support!
Recommended Courses To Jumpstart Your Business
Crush Consistency NOW! - if you find yourself lacking consistency in your business, you must own this course!
Focus and Implementation Challenge - learn how to dramatically improve the focus in your business and become an implementation machine!
Part-Time Shortcuts - who says there are no shortcuts to success? This course reveals 4 shortcuts that will cut your learning curve in half.
Part-Time Mastery - if you're short on time for your business, this course is the answer!
Part-Time Profit Machine - my flagship course, this 7-module course covers all aspects of your Side Business, from mindset, time and focus, prospecting, lead generation, building a list and selling to your audience... all using the most time-effective strategies.