One of the hardest things to do, yet crucial if you want to become dominant in whatever niche you serve is finding and building your audience.
In the previous post, I gave you 3 keys components to finding your audience.  If you haven't read it, you might want to do so now before proceeding, then come back here.
Building Your Audience:  Time To Ramp It Up
Now that you understand how to find your audience, it's time to ramp it up.
If you're going to be building your audience and stepping into your greatness, here's the first thing you need to do…
Establish Your Home Base
You've got to let people know where to find you, your "home base".   If you're doing everything right with building your audience, it won't do much good if they don't know where to get MORE of you!
As Dorothy says in the Wizard of Oz, "there's no place like home!"
There are lots of possibilities.  Here are my favorite three:
1.  Your Blog – blogs are amazing vehicles for getting your word out and attracting others to you.  
With each post, you get to put YOUR opinion and knowledge out there for the world to see (remember, BE BRAVE)!
2.  Your YouTube Channel – video is THE best way to get others to "know" you.  Nothing comes close to building your audience than allowing them to look you in the eye via your videos.
I know it can be scary, but like they say…
"Your greatness lies on the other side of your comfort zone!"
So get out there and start making videos.  Seriously!
In my mind, this is non-negotiable, especially if you have limited time to build your business.  You've got to let the POWER of video work for you!
3.  Your Facebook Group (or Page)
Facebook is another great place for building your audience.  You can either have a dedicated page where others can find your stuff, or you can start a private Facebook group.
For example, I started a Facebook group called Side Business Profits (request to join), a private place where other Part Time Marketers can learn from my experiences and share their own.  
It's become really popular and a fun way to build an audience!
Give it a try!
Building Your Audience:  Next Steps
Now that you understand how to create your audience and you've decided on a home base where they can always find you, it's time to ramp up your content creation and really sing your song!
We'll cover that in future posts.  
Be sure to grab my Free Newsletter/ActionGuide so you won't miss any of my trainings!
It's Your Time to SHINE!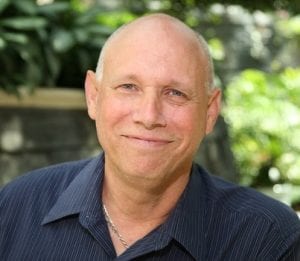 Dr. Bob Clarke
Email: Bob@BobandRosemary.com
Join our Side Hustle Facebook Group
P.S.  Need more leads for your business?  I recommend you start here and learn the fastest way to attract new prospects to YOU with timely strategies that are Working Right Now.
This post may contain affiliate links to products or services that I trust.  This means that if you make a purchase using the links included in this post, I may receive a commission at no extra cost to you.  Thank you for the support!
Recommended Courses To Jumpstart Your Business
Crush Consistency NOW! - if you find yourself lacking consistency in your business, you must own this course!
Focus and Implementation Challenge - learn how to dramatically improve the focus in your business and become an implementation machine!
Part-Time Shortcuts - who says there are no shortcuts to success? This course reveals 4 shortcuts that will cut your learning curve in half.
Part-Time Mastery - if you're short on time for your business, this course is the answer!
Part-Time Profit Machine - my flagship course, this 7-module course covers all aspects of your Side Business, from mindset, time and focus, prospecting, lead generation, building a list and selling to your audience... all using the most time-effective strategies.
.