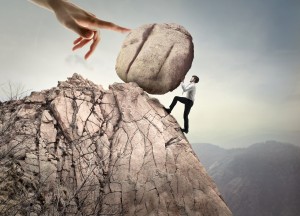 If you're looking for some top affiliate marketing tips to stand out from your competition, this post will definitely help you out.  
The affiliate marketing space is getting pretty crowded and it's getting harder and harder to compete for sales, especially if you have no list to speak of.
With the tips I'm about to share with you and the strategy I'll lay out in my video, you'll not only stand out from your competition but you'll likely CRUSH your next affiliate contest!
Top Affiliate Marketing Tips:  Be Choosy!
Be very choosy in which products you promote as an affiliate.  Don't promote a product or service because everyone else is, or because the commission is high.  Promote a product/service because you LOVE it!  Promote it because you BELIEVE in it!
If you're not passionate about what you're promoting, it will show in your promotions and your results will very likely be less than you want.
Top Affiliate Marketing Tips:  Be Different!
The first way to stand out from other affiliate marketers is to be DIFFERENT from other affiliate marketers.  Don't do what everyone else is doing.  If everyone is pitching the deal on Facebook, go somewhere else like Twitter or Google Plus.
And if everyone else is using swipe copy (emails or status updates provided by the product owner for copying and pasting purposes), don't use it (HINT:  most everyone will use the swipe copy).  Write your own email or status update so it won't look like every other pitch online.
In other words, be willing to do what 99% of other affiliate marketers won't do!
Top Affiliate Marketing Tips:  CRUSH Your Competition
In the video below, I give you a KILLER strategy for absolutely crushing your competition.
Check it out!
How's that for some top affiliate marketing tips?  If you're passionate about your promotions, do things differently than other marketers and follow the strategy in the video above, it's HIGHLY likely that you'll CRUSH your competition in the next affiliate contest!
Be sure to grab my signature training, "How To Build Your Business in 2 Hours/Day or Less" in the box below.  It's especially vital if you're growing your business Part Time!