Professionals trying to build a Network Marketing business can face an uphill battle, mostly due to a lack of time.  Their busy schedule and many responsibilities can leave precious few hours to work on their new business venture.  That means they must learn to work smarter rather than harder, and learn the art of getting others to do the work for you.
Even with these skills in place, building a successful Network Marketing business can seem overwhelming for even the most savvy Professional.
The most common question I get from my business colleagues is….
"How did you do it?  How did you build your Network Marketing business as a full-time Professional?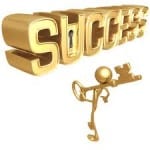 What is your key to success?
When I tell them the answer, I inevitably see a look of disappointment come over their faces.
They were obviously looking for something more profound.
But here's the truth, here's my secret….. here is the key to building a Network Marketing business while working full-time:
CONSISTENT…. PERSISTENT…. PASSION
That's it, no magic sauce.
But if it looks so easy, why can't more people do it?
Why do the majority give up?
Because it's easier NOT to do it.
So let's start with PASSION
Why is it so important?
It's important because building a successful Network Marketing business (or any kind of business) is HARD WORK.  Regardless of what you may have read, there is NO EASY MONEY, so quick fix, no push a button and the money will come rolling in.
It just doesn't happen that way.
Did you really expect that it would?
So you'd better be passionate in what you're doing… and especially WHY you want to do it.
What are your big WHY'S?
Okay, a word about PERSISTENCE
No matter how smart you work or how efficient you are, I can guarantee one thing — you WILL run into obstacles.  Everyone does, and you will be no exception.  Perhaps you've already found this to be true.
It's not the obstacles that you encounter that will stop you… it's how you handle them.
Are you easily discouraged when faced with an obstacle in your path?  Are you a serial quitter?
You must have PERSISTENCE when it comes to getting through the obstacles in your business.  You need a "never say quit" attitude in order to make this work.  WIthout it, you may as well stop now.
Finally, let's discuss CONSISTENCY
To me, consistency means doing at least ONE THING, EVERY SINGLE DAY that will advance my business.
It's that simple.  Taking consistent effort on a daily basis to grow your business.
If it's that simple, why do people fail?
Because it's much easier NOT to do it.
Consistency means taking action when you've worked a 12 hour day and are dead tired.
Consistency means picking up that book on Mindset rather than the local newspaper.
Consistency means turning off the TV and turning on your computer instead… and working on your business.
So you might be saying… EVERY DAY?  Does it really matter if I miss one day?
Yes it does!  (Well, you can take off major holidays, your birthday and your anniversary but other than that, don't skip a day!)
Here is a great example:
Does it really matter what you eat and how much you exercise on a DAILY BASIS if you want to lose (or maintain) your weight?
Does it really matter if you're bad one day and eat that high fat ice cream sundae?
Does it really matter if you're just too tired to exercise after your busy day?
No, not really.  One day won't make or break you.
But here's the problem.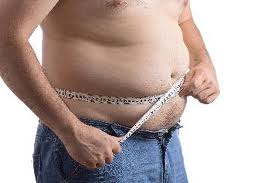 One day turns into two, then into four, then a week, and pretty soon you look like THIS GUY — overweight, giving up, your life no better (or worse) than when you started.
And believe me….
YOU DON'T WANT TO END UP LIKE THIS GUY!
It's the same with your business.  Taking off one day won't kill your business.  But what if it stretches out to a week, two weeks, a month – without you taking action to grow your business.
Where will you be then?
Still stuck in a job you're trying to get out of, that's where.
That's why CONSISTENCY is so important.  Taking consistent action is the most important thing you can do for your business in order to be successful.
CONSISTENCY…. PERSISTENCE…. PASSION — my "secret sauce" to success.
What about you?  Are you taking consistent action towards your goals?  Or are you more like that slovenly guy in the picture, behind in his goals and his promises and feeling like life has passed him by.
Be consistent, be persistent, and have passion for your business if you want to be successful… because you definitely do NOT want to end up like this guy!
What are you doing to be consistent towards your goals?  How do you handle obstacles?  Let me know… leave a comment!
And if you liked this post, please do me the honor of SHARING IT with your friends in your social networks!
Until next time… Take Action!