FEAR is a huge obstacle for most home business builders, whether they're full time or building a business "on the side".
— Fear of failure
— Fear of rejection
— Fear of embarrassing yourself
— Fear of letting your family down.
But there's one FEAR that's especially relevant to Part Timers that can stop you COLD!
I call it…
.
The Fear of Making Mistakes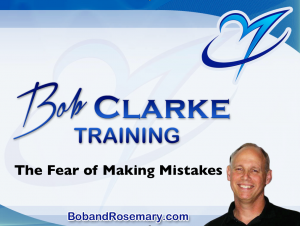 If you're not yet on my FREE Newsletter, where I give out  tips, strategies and trainings on building a home business Part Time, take care of that here. 

If you're reading this on or before Sept 16, 2014,