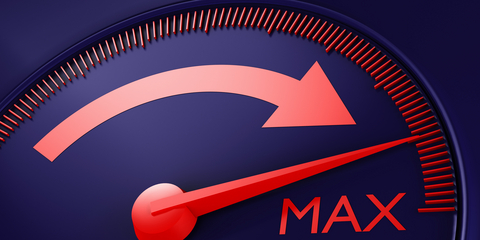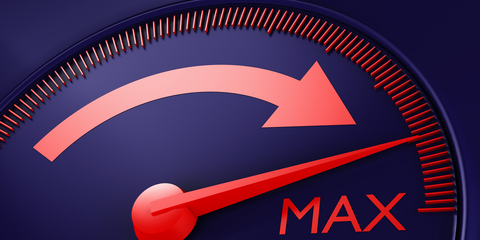 Time is very precious luxury for every part-time online business builder. We are doing this activity on the side, while having a day job, hobbies or spending time with our families.
The time we dedicate to building our businesses must be "quality time" – in other words you focus on rights things only and try to get as much work done as possible.
In order to make this happen, you need to learn certain principles to maximize your time you use for building your business.
1.      Apply the 80/20 rule ruthlessly
80/20 rule states, that 80% of your results come from 20% of your efforts.
It is extremely important to understand and apply this rule, when you build your online business on the side.
For example, if you have a blog and you want to build it a successful platform for your business, one thing you need to do is to promote your content on a frequent basis.
To make the most of this activity, you have to decide the promotion methods you use.
In my case, I'm focusing on guest posting and YouTube. I also spend time on Quora and LinkedIn by answering questions and creating my authority.
I could promote my content by using many other ways too, but I want to focus on certain promotion methods, master them and maximize their benefits.
2.      Plan and prepare in advance
In order to get right into working mode, try to do some planning before starting the actual work. This saves your time and you don't have to start pondering about what to do next.
I have incorporated a weekly planning session on Sundays, when I plan the content I'm creating the next week. This includes brainstorming for new blog post topics, outlining documents or updating my editorial calendar (what type of content is going to be published and when).
By spending some time planning my work before the actual work begins, I'm able to jump right into work mode when I start my computer.
3.      Identify your peak hours and your ideal working environment
I'm in a situation, where I have quite a bit of stuff going on in my life: I have a family, day job, I'm an athlete and … I'm building my business on the side.
For me, becoming an early riser was natural (because of my daily schedule), but it may not be for you. In fact, you might hate early wake-ups and you feel much better when you can work at nights.
Whatever the case may be, it is essential to find your ideal working times, when you are most productive.
The way I have found mine has been purely by testing different times. Finally I have come to the conclusion, that I get the most done early in the morning (5.30 AM – 7.30 AM) and in the evenings (between 7 – 9 PM).
On weekends I have also identified the time between 2 PM and 5 PM to be a very good time for getting work done.
Another thing that is very important is finding your ideal working location. In fact, this has a lot to do with your productivity, since in certain environments you might get more done than in others.
At my home, I have a separate room where I work, so that is a place for me to get work done. In your situation, working in a coffee shop might be your productivity booster.
Like in peak productivity hours, you will find your ideal working location by testing different places and realizing which location makes you the most productive.
4.      Batching
One strategy to boost your productivity is to figure out if you can batch your work – doing many similar things in a row within your time block.
For example, I have reserved time for creating videos on the weekends. However, I don't like to shoot just one video while I have my video equipment setup, I rather shoot multiple videos in one go.
To do this efficiently, I have already planned my videos a bit (see the point #2), so that the shooting session would go as smoothly as possible.
Once I have created one video, I like to create couple of others too and this ensures that I have content for weeks to come.
5.      Avoid interruptions
When you start working, it is essential to cut down the distractions to minimum. Naturally this means, that e-mail, Facebook, Twitter or instant messaging are not allowed during your work. Also, your mobile phone should be muted.
If you have a family, it is important to communicate with them that you are working and you don't like to be disturbed. This way they know you are not available for a certain period of time and you can focus fully on your work.
6.      Work with a timer
One simple thing that helps me to focus on my work is to work with a timer. It is just amazing how much more focused I am when a timer is running on the background!
Maybe this is because you acknowledge in your sub-conscious, that you have a time limit and you want to get as much done as possible, until the timer goes to zero.
I use Cool Timer on my PC. In Mac there is for example Timer For Mac. However, I haven't tested the Mac version myself, so I'm unable to tell you any experiences of my own.
7.      Create processes, then tweak and outsource them
In many cases we have a set of working routines we use again and again. However, have you ever considered tweaking and optimizing your routines, even outsourcing them?
One way to do this is to write down all the steps you take related to a task to a piece of paper (or create a document on your computer).
Then you start figuring out on each step, if there is something that you could tweak or optimize in that part.
Finally as you have an optimized list of steps you take, you could take things even further by figuring, if any of those tasks could be outsourced (or even better, if the whole process could be outsourced).
Writing down your steps is very beneficial, because you can finally see all the steps you take, what to optimize and what to outsource.
Start with any task you have, like creating a blog post. Once you realize how much work there is actually involved in creating a single post, you start to see the necessity of optimizing your process and finally outsourcing at least part of it if possible.
By doing all this, you are able to streamline your work processes and focus on just essential stuff on your online business.
8.   Never work tired
I think that we have all experienced this before: we had to work on a project – yet we felt ourselves very tired and doing even the smallest things was difficult. We also had difficult times of focusing and really couldn't get anything done.
I feel that this kind of working is just useless.
You are wasting your time (sometimes even others) by trying to do work which is not bringing you any results and to which you are not fully focusing on.
However, there is a one quick way to fix this and that is power napping.
Taking a short nap (20 minutes maximum) will restart your day and you feel like a new person when you wake up.
You are able to focus on your work so much better and you feel productive when you get work done.
Just try to make sure that you are well-rested before you start working in your time block. This ensures the maximum results and you are not wasting your time.
Timo Kiander is an online business productivity and time management enthusiast who blogs at http://www.timokiander.com. Visit his blog and grab the free e-book: "101 Tips For Becoming a Productivity Superstar"