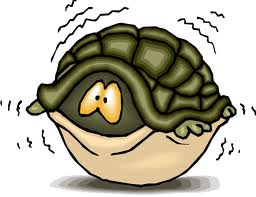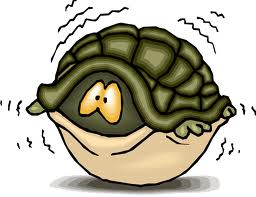 One of my morning rituals is to listen to Eric Worre's Network Marketing Pros video training.  Eric is an old school, experienced and highly successful Network Marketer who provides brief snippets of training and lessons for the day.
I urge you to check out Eric's Network Marketing Pro training… you'll learn a lot from this very successful MLM veteran.
Today, Eric talked about the biggest enemy of a Network Marketer….
FEAR
I agree with Eric on this. 
When I look back on the years that Rosemary and I struggled to get traction in our business, our biggest enemy by far was…
FEAR
So I sat down today after listening to Eric's video and reflected on my own fears…
the fears that stopped me dead in my tracks.
And I realized that there were 3 big fears that stopped me from succeeding.
I share these fears with you now, because I know it's quite likely that one or more of these same fears are stopping you.
The Big 3
Fear #1:  Being Rejected
Who doesn't have this fear, right? 
We all fear rejection in it's various forms.
The child fears rejection from his parents when he misbehaves.

The teenage boy fears rejection when he asks out the prettiest girl in his class.

The person interviewing for a new job fears rejection after her less than stellar interview.
It's no different in Network Marketing.
People don't fear the phone… they fear the possible rejection from the person they're speaking with.
And to make matters worse, when you fear rejection and you get rejected (which is common in Network Marketing), you begin to …
EXPECT REJECTION
And then it becomes a self fulfilling prophecy.
Keep reading… I share what to do about the fear of rejection later in this post.
Fear #2:  Fear of Looking Stupid
For some this may seem silly, but when I really look at my fears surrounding our business, the fear of looking stupid ranks right up there with the fear of rejection.
In many ways, they are close cousins.
I feared hearing the words that stop most Network Marketers in their tracks…
"How did you get yourself involved in one of THOSE things?"

or

"That's one of those pyramid things… don't you know you're getting scammed?"
And suddenly, you feel utterly foolish and wonder if they're right.
I feared getting asked questions and looking foolish when I didn't know the answer.
So instead of talking to people, I told myself I needed more training, more seasoning and more knowledge.
When all I REALLY needed to do was to pick up the phone and open my mouth.
Here's the thing…
Rejection and looking silly in the eyes of others is just part of the game… it happens to all of us.
Fearing these things can paralyze you if you let them.
Fear #3:  Fear of Being Successful
Sounds crazy, but I actually feared being successful in Network Marketing.
I feared the day that someone who actually sign up in our business.
Why?
Because then I would feel responsible for someone else's success.
I'm convinced that this fear stopped me for YEARS.
With lots of mentoring and coaching, I've learned that I'm not responsible for anyone's success but my own…
that I can lead people by inspiring and NOT trying to motivate.
In short, this has allowed me to overcome this fear, but for a long time I was afraid of building a team who would depend on me for guidance. 
I think many of us secretly harbor this fear.
How Do You Conquer the Fears that are Stopping You?
Eric said it perfectly at the end of his video training today.
"The biggest enemy of a Network Marketer is FEAR.

The biggest enemy of fear is ACTION."
In other words, looking fear in the face and doing it anyway…
THAT'S how you conquer your fears.
When you have a fear of rejection or looking silly to others, the best way to overcome these fears is to talk to more and more people about your business….
to get rejected.
to feel stupid and silly.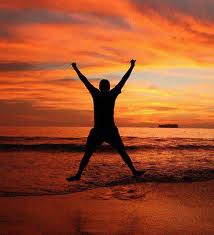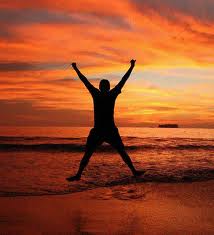 But to TAKE ACTION nonetheless.
And then to realize that the world didn't end.
And it wasn't as bad as you thought.
Then a funny thing happens…
You talk to someone who DOESN'T reject you or your ideas.
You don't feel silly any longer.
Your confidence grows as you realize you can HANDLE the rejection and looking foolish.
And then you've broken through your fears…
and you SUCCEED.