With greater demand for transparency in online marketing, it's important that we  all take steps to meet the demands of both the Federal Trade Commission and the public in general.  People are sick and tired of false promises, manipulated results and cloaked affiliate links contained in "impartial" product reviews.
In fact, many online marketers are now promoting the fact that they run a 100% transparent business.
Do they really?  Are they always transparent or only when it reflects well on them?
To these marketers and to you, my loyal readers I ask the question:
How Much Are You Willing to Reveal?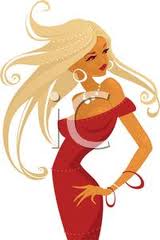 Here's why I ask.
In one of my recent posts, I showed how I boosted my blog's Alexa ranking just by taking a few consistent steps daily.  I felt it was important to show you guys (especially the Part Time Marketers among us) that you can make dramatic improvements in your business with some consistent effort in the right places.
Now, some of the results I showed were not the greatest.  For me, they represented great strides but, for the experienced blogger they were less than stellar.
For example, I showed how I improved my Alexa number by over 100%, down to approximately 350,000.
I was pretty proud of that ranking, but in the blogging world an Alexa ranking of 350,000 is probably considered mediocre at best.
The same can probably be said for many of the other results I showed, even though I was damn proud of the improvements I had made.
So, one of my buddies emailed me after reading this post and asked,
Are You Crazy?

Why are you showing results that the big bloggers are probably laughing at?

Why would you expose your shortcomings?
Well, I thought about it for a while, at first concerned that I had really blown my reputation.
But then I realized something….
People don't want to always hear about the most successful marketers or the most amazing results.

People want to know that there are others like them who struggle in the beginning but are working their way up the ladder and becoming more successful by the day,

simply by taking consistent action

.
And THAT was what my blogging post was all about.
It wasn't about only showing the best data or results.
It wasn't about hiding behind a shroud of success that wasn't real.
It was about

total transparency

!
To see the original post that caused all the commotion, check out How I Boosted My Alexa Ranking by 108% in Just 30 Days.
So here is my final question to you:
In your business, are you ready and willing to by totally transparent, to show the good with the bad– to take it all off?

Or do you think total transparency is a fallacy and would hurt your business in the long run?
This is a debate that is sure to elicit some pretty strong responses, so I would love to hear what you have to say.
Leave a comment and participate in the discussion!