Fear of rejection is often identified as one of the main reasons that newcomers fail in Network Marketing.  Just the thought of the scowl of a skeptical "prospect" or being hung up on by angry leads not wanting to be disturbed at home is enough to make anyone's mouth go dry.
Overcoming the fear of rejection is essential if you're going to succeed in Network Marketing or any business related to sales.

It's not easy; in fact, it can be paralyzing.
Ever heard of someone saying that their phone felt like it weighed a ton, because they were afraid of being rejected on their next cold call?
Or someone who stammers and stutters during a business presentation to potential clients?
It all has to do with a fear of rejection.
Overcoming the Fear of Rejection:  3 Questions
There are complete books written on this subject, but I can only tell you what has worked for me over my 53 years of this Earth.
Mind you, what I am about to describe to you is not a strategy that came to me easily. Rather, it has evolved over a period of many years… and many instances where I let the fear of rejection stop me from pursuing dreams and desires.
Here is my formula for overcoming the fear of rejection.
It consists of 3 simple questions:
1.  What's the worst that can happen if I try… and fail?

2.  What's the biggest upside if I try… and succeed?

3.  How much will I regret it if I never try?
These 3 questions changed my life.
When I take the time to sit down, analyze my fear and answer these 3 questions, I almost always come to the conclusion that the feeling of regret will far outweigh any potential feelings of rejection.
Let me give you a specific example that happened very recently.
Overcoming the Fear of Rejection:  My Story
I recently have started blogging very seriously.  I've always enjoyed blogging as a way to have my voice heard and connect with others, but in recent months I've decided to take it to another level.
I've decided to make it one of the major ways I brand myself and market my products.
To make a long story short, I've become a student of blogging.  I've learned from some of the best by taking their trainings.
I've implemented what I learned to make some serious improvements in my blog and my blogging, and as a result, my blog's popularity (both with readers and with the search engines) has increased tremendously over the last month.
Now it's time to take it up a notch… to do what it takes to really make my blog stand out as a "go-to resource" in my niche.
One of the best ways to accomplish this is through GUEST BLOGGING…. writing a post on another person's blog (of higher authority) and getting links — and readers back to your own blog in the process.
But the idea of it, the idea of getting rejected by the other blog owners and by their readers stopped me dead in my tracks.
I really struggled with self-doubt, feelings of not being good enough to guest blog, and fears of rejection and failure.
So I sat down and went through this 3-question process for overcoming my fear of rejection in this instance.
1.  What's the worst that can happen?

The worst that can happen is that my blog post won't be accepted by the blog owner and my request to blog post will be denied.  I might feel embarrassed about being rejected, especially if I ever meet that blog owner in person.

2.  What's the biggest upside?

The biggest benefits to having a guest post published on a blog of high authority is "borrowing" traffic from the host blog by getting links back to my own blog.  This will likely mean a huge spike in my blog's traffic, high quality incoming links to my blog that the search engines will love, and quite possibly a new set of subscribers for my blog.  In addition,  maybe this would be the start of a great relationship with another top quality blogger and even the possibility of an eventual joint venture.

3.  How much will I regret it if I never try?

My sense of regret will be high, because looking at the possible best- and worst-case scenarios, there's a much bigger upside than downside to writing a guest blog post.
There you have it — the 3-step process that you can use for overcoming the fear of rejection in all aspects of your business.
Don't let the fear of rejection stop you from your dreams.
It's Your Time to SHINE!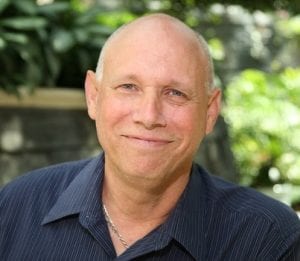 Dr. Bob Clarke
Email: Bob@BobandRosemary.com
Join our Side Hustle Facebook Group
P.S.  Need more leads for your business?  I recommend you start here and learn the fastest way to attract new prospects to YOU with timely strategies that are Working Right Now.
This post may contain affiliate links to products or services that I trust.  This means that if you make a purchase using the links included in this post, I may receive a commission at no extra cost to you.  Thank you for the support!
Recommended Courses To Jumpstart Your Business
Crush Consistency NOW! - if you find yourself lacking consistency in your business, you must own this course!
Focus and Implementation Challenge - learn how to dramatically improve the focus in your business and become an implementation machine!
Part-Time Shortcuts - who says there are no shortcuts to success? This course reveals 4 shortcuts that will cut your learning curve in half.
Part-Time Mastery - if you're short on time for your business, this course is the answer!
Part-Time Profit Machine - my flagship course, this 7-module course covers all aspects of your Side Business, from mindset, time and focus, prospecting, lead generation, building a list and selling to your audience... all using the most time-effective strategies.