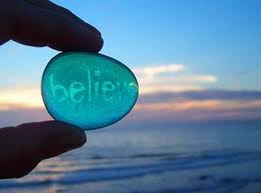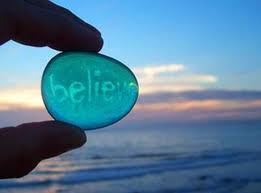 I was listening to the MLSP Total Transformation webinar last night, presented by Diane Hochman and the subject was BELIEF.
What a huge topic, right?
Diane talked about the steps she took to transform herself from someone who had basically very little belief in herself mopping floors at her local grocery store to the mega-leader who speaks onstage that she is today.
It was an amazing ride that Diane took us on in this webinar.
And it got me to thinking about Belief as it relates to business, particularly Network Marketing.
There are 4 levels of belief that one must have to be a successful Network Marketer:

1.  Belief in the Industry

If you don't believe that Network Marketing is an exceptionally profitable model by which companies can market their products, and if you don't believe that Network Marketing as an industry can change people's lives, then you need to find another business model to work with.

If you listen to the haters who call it a pyramid model or the naysayers who claim nobody succeeds in Network Marketing (the same people who joined an MLM Company, did nothing and quit), you need to either get yourself straightened out (read Donald Trump and Robert Kiyosaki) or find another business model you CAN believe in.

Belief in the Network Marketing industry is non-negotiable if you want to succeed in MLM.

2.  Belief in your MLM Company

What about your company?  Do you fully believe in the leadership?

Have you met the owners of the company?  

Do you find them to be stand up people dedicated to helping others through their company?

Are their guiding princples in line with your own?

If the answer is NO, then you must keep looking for a company that is aligned with your principles and beliefs.

3.  Belief in your Company's Product Line

Do you believe in the products?  

Are you a "product of the products".

Do you fully believe that your company's products will benefit others, possibly even be transformational in nature?  

We once left an MLM company because the product line changed so drastically that we no longer had the level of belief that others would benefit from using them.

Belief in the products you are going to represent is a must if you want to be a successful Network Marketer.

Just because I listed this belief last doesn't mean that it's least important.

Actually, the opposite is true.

Success starts with a belief in yourself.

In Diane's webinar tonight, she quoted Wallace Wattles who said (I am paraphrasing):

"A million dollar action is always preceded with a million dollar thought"

I would add that a million dollar thought is preceded by a million dollar belief in yourself.If you don't believe in yourself, no one else will believe in you, either.  You just won't be able to fool anyone.  

Your lack of belief will shine through at every turn.
Perhaps I should have listed the belief in yourself FIRST, because it a MANDATORY belief before you can find success in any area of your life, including your business. 
Here is what I consider to be the magic formula for Network Marketing Success when it comes to belief:
Belief in Yourself + Belief in the Industry + Belief in your Company + Belief in your Products = the Recipe for Success.
It all starts with Belief.