In our last post, I wrote about the 3 key principles that allow anyone to find success with Attraction Marketing.  
In fact, tackling these key questions early on will save you lots of time and money as you become more and more popular and attractive to potential prospects.  
Not only are these principles the key to Attraction Marketing but on a larger scale, Network Marketing success.
In today's follow-up post, I want to tell you a story — OUR STORY.
And how our early feeble attempts at Attraction Marketing cost us dearly, both in time and money.
Our Story of Failure… and Success with Attraction Marketing
We've experienced both the highs and lows of Attraction Marketing during our short time as Network Marketers.
When we started our Network Marketing business back in 2008, we had NO CLUE what we were doing.
We were told to "prospect", whatever that meant!  And we were told that we would ATTRACT OTHERS like us, that we would not have to sell our product once we found others who "resonated with our story."
Maybe you've been told similar things by your upline.
The trouble was, we had NO IDEA how to do that — how to attract other people who resonated with our story.
If you believe the upline rhetoric, it seemed to be as easy as putting up a blog, telling your story, and then watching as others flock to your site and ask to become "friends" and "followers."
Well, to make a long story happen, we failed miserably.
No one followed us.  No one sought us out.
So we went to Facebook and added everyone and anyone who was interested in Network Marketing.
We followed every marketer on Twitter, Facebook, and anywhere else we could find.
And still, nothing happened.  
We were discouraged, disheartened, and felt that we were either misled or just really unattractive people!

The Real Life Truth of Finding Success with Attraction Marketing
If you've been in Network Marketing for long, you're probably laughing at the above story of our failures.  
Yet, our experience is exactly what other newbies are facing as they try to position themselves and attract anyone at all – as they try to choose their personal brand.
So perhaps OUR story can help as we show how we turned it around and are now highly effective Attraction Marketers.
Here are 2 Absolute Truths about Attraction Marketing that we learned the hard way:
1.  You cannot be attractive to everyone.  In fact, the more selective you are, the more attractive you will become.

2.  You must give before you receive.  Giving of yourself freely with no strings attached was the key that "opened the floodgates" and helped us to become both popular and successful in Attraction Marketing.
But before any of that could happen for us, we had to get down to basics….
The 3 Questions That Finally Led to Our Success with Attraction Marketing
Thanks to a great coach and friend, Cindy Schulson, founder of Attract Your Niche, we went on a journey of discovery that turned our Attraction Marketing efforts totally around.
These are the 3 questions Cindy asked us, and after some soul-searching and research we had our answers:
Question 1:  Who are you and What do you have to Offer?
This may seem like an easy question for most, but for us, it was probably the toughest of all.  
You see, we knew who we were — healthcare professionals trying to find an exit strategy for our jobs — but we really didn't feel like we had anything to offer.  
But Cindy helped us discover that EVERYONE has something to offer, even the newest Network Marketers.
It all comes down to uncovering your talents, your skills, and your knowledge that, at first glance may seem totally unrelated to business.  
But you would be surprised how many skills you have that are totally attractive to others.
For us, it was our management skills and leverage skills.  
We are involved in leading a team of people in our present occupation and these leadership skills are crucial to success as a Network Marketer.  
Also, the leverage skills we developed — getting more results in less time and with less effort — have become the foundation of our business, as we help other Professionals or very busy people leverage their skills and time in building their Network or Online Marketing businesses.
Question 2:  Who is Your Target Audience?
I partially answered this above, but allow me to take you through the progression of our thought processes before we found our "niche", or target audience.
At first, we were trying to attract anyone in Network Marketing or anyone remotely interested in starting a home business.  This was way too broad and we blended in with everyone else in the Industry.

Next, remembering WHO WE WERE, we decided to narrow down our Target Audience to those Marketers who were super busy and needed help building their business.  So basically, we were going after anyone who was busy and doing Network Marketing.  Well, who isn't busy?  Still way too broad a Target Market.

Again remembering EXACTLY who were were, Cindy helped us to narrow it down even further… people who were working Full Time Jobs and trying to build a Network Marketing business.  This was workable, but we could do even better.

Finally, at Cindy's prodding, we went back once again to Question 1 and came up with our final Target Audience – other PROFESSIONALS who are building a home-based business on the side.  BINGO!
Finally, we had our ideal clients, our slimmed down Target Audience.  And while you think it may seem restrictive or too small, you would be wrong.  Do you have any idea how many Professionals out there are looking to get out of the rat race and stress-filled environment of their current job and build a solid, profitable home-based business?  
And how many Professionals are out there already trying and failing miserably?
Thousands upon thousands, I tell you.
I've done the research.
Question #3:  What are the major challenges your Target Audience face, and how can you Provide a Solution?
This one took some research on our part.  
We joined Forums and Communities where our target audience hung out online.  
We listened and participated.  
We did this over a period of time until we were pretty sure what the major challenges of our Target Market were.
Along the way, we engaged people who fit our Target Market and interviewed them, asking them very specific questions about their biggest fears, biggest challenges and obstacles, and biggest goals.  
This is still in progress and the answers are both expected and unexpected.  
We are learning more and more about our "people" every day.
So what problem(s) could we solve for these folks?
The biggest challenges that our Target Market is facing are a lack of time to build their business and a clear idea of what to do first.
We provide them with all the resources we use on a daily basis that allow us to compete with the Full Time Marketers.  Finding these resources alone cost us as much as 50K in research, so it's a very valuable solution for our Target Market.
In these ways, we are SOLVING THE BIGGEST PROBLEM faced by our niche.  And for it, we are becoming more and more attractive every day.
We are now being pursued where before we were the hunters.

We now get calls and emails about our business rather than cold calling or pleading with others to join us.

And most importantly, we are now having a heckuva lot more FUN in building our business.
This is what it takes to become a success in Attraction Marketing and turn around your business.
We did it and so can you!
Now that you have the questions to ask and the direction to take, it's just a matter of YOU doing the work.
So what's been YOUR experience with Attraction Marketing?  Leave a comment and let us know!
Suggested Business Resources
Aweber - building your list has never been so important.  Grab your Free Account.
InMotion Hosting - my preferred web-hosting service
Ubersuggest - my go-to resource for keyword research and ideas
TubeBuddy - if you're doing videos, this will be your best friend
Digital Mentors (formerly My Lead System Pro) - lead generation and course creation platform for affiliate and network marketers. Earn while you learn new skills.  Get paid for what you already know.
It's Your Time to SHINE!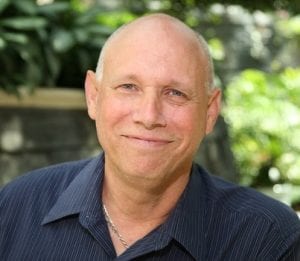 Dr. Bob Clarke
Email: Bob@BobandRosemary.com
Join our Side Hustle Facebook Group
P.S.  Need more leads for your business?  I recommend you start here and learn the fastest way to attract new prospects to YOU with timely strategies that are Working Right Now.
This post may contain affiliate links to products or services that I trust.  This means that if you make a purchase using the links included in this post, I may receive a commission at no extra cost to you.  Thank you for the support!
Recommended Courses To Jumpstart Your Business
Crush Consistency NOW! - if you find yourself lacking consistency in your business, you must own this course!
Focus and Implementation Challenge - learn how to dramatically improve the focus in your business and become an implementation machine!
Part-Time Shortcuts - who says there are no shortcuts to success? This course reveals 4 shortcuts that will cut your learning curve in half.
Part-Time Mastery - if you're short on time for your business, this course is the answer!
Part-Time Profit Machine - my flagship course, this 7-module course covers all aspects of your Side Business, from mindset, time and focus, prospecting, lead generation, building a list and selling to your audience... all using the most time-effective strategies.