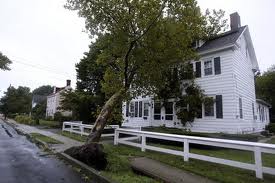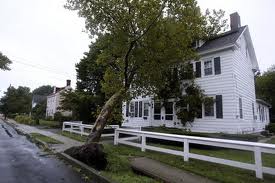 Hurricane Irene pounded through the Northeast of the US last night, leaving us with extensive flooding, millions of dollars in property damage, and 11 deaths.
Whenever people die it is a tragic loss, no matter the number.  But here in the NY/NJ metro area, it could have been so much worse.
The fatalities could have numbered in the hundreds or even thousands, if it wasn't for the action of two brave men:
Governor Chris Christie of New Jersey and Michael Bloomberg, the mayor of New York City.
Why are these two gentlemen heroes?
Because their actions saved lives.
They did what all good leaders do when faced with a difficult decision:  

They gathered information from experts, decided on a course of action and put their plan in motion, and stood by what they knew to be right despite the fierce criticism from skeptics.

We can all learn something from these brave men.
Gathering Information from People you Trust
Both Mayor Bloomberg and Governor Christie gathered information about the impending hurricane from experts in the field.  They kept in constant contact with the National Weather Service, meteorology experts and officials from the states already affected.  
Their goal was to make difficult decisions based on the best information possible.  
Their aim was to be PREPARED.
How does this relate to you?  Let me ask you some questions:

How prepared are you for a job layoff?

Do you have alternative sources of income should the worst happen?

If you are nearing retirement, are you relying on Social Security or company pensions to support you in your retirement years?

Have you actively looked for alternatives that can help you survive if you lose your job or if government or company entitlements don't pan out?
Decide on a Course of Action and Put Your Plan In to Motion
Mayor Bloomberg ordered evacuations of lower Manhattan for the first time ever.  He made the decision to stop all subways and trains for the first time in the history of New York City.  
These decisions were extreme in nature.  They also saved lives.
Governor Christie ordered Atlantic City evacuated, including closure of all casinos and hotels and a loss of millions of dollars to the casino owners and the state.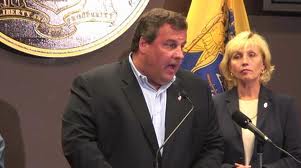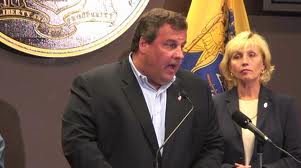 He issued his now famous order, "Get Off the Damn Beach!!" upon seeing two foolish individuals frolicking on the beach as the hurricane approached.  
His decisions were not popular by any means.  But they definitely saved lives.
What can you do to prepare for the worst, a loss of income?

Their are several courses of action you could take.  

You could get a part time job in case you lose your other job, but who has the time or energy?

You could try putting away more money to save for retirement, but with most Americans struggling to survive as it is, living paycheck to paycheck that may prove difficult.

You could start a Part Time Online Business to provide you with the security you want and need.

In December 2008, my wife Rosemary and I made the decision to start an online business part-time.  We decided we would build it the right way, laying a strong foundation of knowledge and skills.

We knew it wouldn't be fast, easy money.  We weren't looking for that.

We were (and are) looking at our business as something that we will grow into and make it our primary income source when the time is right.
Be Prepared For Criticism
Like Bloomberg and Christie who faced fierce criticism for their decisions, you'll undoubtedly find others who will ridicule you for your plan of action.
They'll tell you to save your money in your local banks, invest traditionally in the stock market, and to work hard at your company and they will take care of you.
Yeah, right.
That's what many of our friends and family have told us since we started our part time online business, but we have stayed the course.  
We know that our plan is sound, and we won't let others misguided views get in our way.
Don't let the criticism of others sway you or stop you from taking the actions that will secure your future.
Survivor or Victim?
The people of NY and NJ facing evacuation had a choice — they could leave as they were told and survive the storm.  Or they could stay to "ride out the storm" and face possible dire consequences.
What about you?  
Are you going to be a Survivor or Victim?
Will you plan ahead and take action to secure your financial future or will you sit back, let others make decisions for you and become a victim?
The choice is yours.
What Should You Do Now?
If you are reading this and are unsure where to start, or if you have already started an online business and it's not as successful as you would like,  here is what I want you to do.
Go up the top of the page, click on the Contact Us tab and leave us a short message asking for help.
We are offering Free 15 minute consultations for those looking for advice on starting a business, or making their current business more successful.
Be sure to leave a contact number.  If you are outside the US, we require that you use Skype or an email consultation.
Our Promise:  We won't try to sell you anything or recruit you into our business.  We'll give you our HONEST opinion of what we would do if we were in your shoes.
Your Turn
What have you done to secure your financial future?  
What questions do you have?
Leave a comment and join in the discussion.