I talk a lot about trends… spotting them and being ahead of the spending curve.
First, it was the Internet, then it was video marketing.
Well, this trend is already here and if you're not paying attention, you could be way behind your competitor:  Mobile Marketing.
Mobile Marketing:  Are You Ready?
Soon the whole world will be carrying around smartphones and using them for everything.
Right now, more than half of the US population between the ages of 18 and 45 uses smartphones and that percentage is growing daily in all demographics. As many as 1.2 billion people worldwide stay connected with mobiles.
What does this mean for you?
It means that marketing to mobile phones is critical to your business's success. 
Why Smartphones Are Great for Businesses
Marketing online offers major advantages over offline, but smartphones offer even more.
One of the great things about smartphones is that people are always on them. They carry them everywhere and they're always powered on.
Mobile marketing also has much higher response rates than regular online marketing.
When you market to PCs, you have a single window of time for getting your message across.
With smartphones, you have many more opportunities to reach people at any time of day and any day of the week. 
 Surveys of web surfing habits show that smartphone users are much more focused on what they're doing than PC users, who are generally multitasking.
Smartphone users are looking for more specific information and you've got their full attention if you can provide what they want.
What Now?
First, make sure that your website/blog is mobile-ready.
So many of my fellow marketers have sites that look great on a PC but TERRIBLE on a mobile device.
If this is you, you're at a distinct disadvantage
There are now Themes you can use for your sites that are mobile optimized.
Next, check what your correspondence looks like on mobile.
Check the email you're about to send on your mobile device.
How does it look?  Is it formatted correctly?
It's important — this could be your first, or lasting impression.
It's never been easier to be mobile-ready in your business.
Don't overlook its importance.
Suggested Business Resources
Aweber - building your list has never been so important.  Grab your Free Account.
InMotion Hosting - my preferred web-hosting service
Ubersuggest - my go-to resource for keyword research and ideas
TubeBuddy - if you're doing videos, this will be your best friend
Digital Mentors (formerly My Lead System Pro) - lead generation and course creation platform for affiliate and network marketers. Earn while you learn new skills.  Get paid for what you already know.
It's Your Time to SHINE!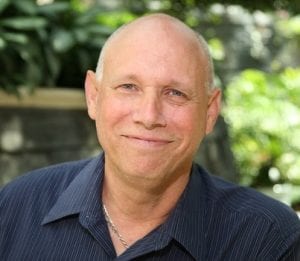 Dr. Bob Clarke
Email: Bob@BobandRosemary.com
Join our Side Hustle Facebook Group
P.S.  Need more leads for your business?  I recommend you start here and learn the fastest way to attract new prospects to YOU with timely strategies that are Working Right Now.
This post may contain affiliate links to products or services that I trust.  This means that if you make a purchase using the links included in this post, I may receive a commission at no extra cost to you.  Thank you for the support!
Recommended Courses To Jumpstart Your Business
Crush Consistency NOW! - if you find yourself lacking consistency in your business, you must own this course!
Focus and Implementation Challenge - learn how to dramatically improve the focus in your business and become an implementation machine!
Part-Time Shortcuts - who says there are no shortcuts to success? This course reveals 4 shortcuts that will cut your learning curve in half.
Part-Time Mastery - if you're short on time for your business, this course is the answer!
Part-Time Profit Machine - my flagship course, this 7-module course covers all aspects of your Side Business, from mindset, time and focus, prospecting, lead generation, building a list and selling to your audience... all using the most time-effective strategies.