If you're a small business owner and you're not marketing on Facebook, you're missing a golden opportunity to build a loyal following that will buy from you over and over again.
It's truly one of the top platforms for leveraging your time and increasing both influence and reach for your business.
If you came here looking for a step by step guide for Marketing on Facebook, that's not what this post is about…
This is about not looking like everyone else on Facebook when it comes to building your business…
it's about STANDING OUT from the crowd!
Check out the video below for 4 ninja tips on how to STOP looking like everyone else on Facebook:
Like those tips?
Here are 2 more to help you STAND OUT from the rest of Facebook.
5.  Marketing on Facebook —  Flesh Out Your Profile
I'm always amazed when I click the "About" tab on someone's profile and it's just a bunch of links… or nothing at all.
When Marketing on Facebook, this is one of the BEST ways to Stand Out from the Crowd…
and Facebook is making it so EASY for you.
So what should you include on your About page?
Simple… tell your story.
Be personal.
Let people get to know you.
And tell them WHY you started a home business, and describe your experience.
Even if you're just starting, others who are just starting will be interested in watching your progress…
Because it will help THEM.
Below, I've taken a screenshot of our story on our Facebook About tab:

6. Marketing on Facebook:  Stand Out with Images
When you're marketing on Facebook, there's a tendency by newbies and even experienced marketers to stick to business.
If you're in this category, you're missing a BIG chance to stand out by using images.
Most people are visual —
It's been shown that more people are engaged with my photos and images, and are more likely to click on the image than on a text link.
So use images to your advantage when marketing on Facebook.
Post personal images of your family, your friends, and your experiences.

Add in photos of a personal development nature – quotes you like and find motivational.
You can find these by searching on Google, for example by typing in "Success quotes" and then clicking on Images.
Mix it up — don't just post images about your business.
Allow people the opportunity to know you, like you, and eventually trust you.
That's when the MAGIC happens!
More Free Training
Marketing on Facebook isn't hard, but you DO need to know what you're doing.  Otherwise, you can waste a LOT of time and even money.
Here's more Free Facebook Training to help you get more customers, more sales, and more people in your downline in the fastest time possible.
It's Your Time to SHINE!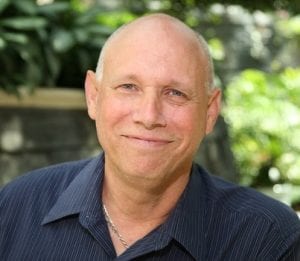 Dr. Bob Clarke
Email: Bob@BobandRosemary.com
Join our Side Hustle Facebook Group
P.S.  Need more leads for your business?  I recommend you start here and learn the fastest way to attract new prospects to YOU with timely strategies that are Working Right Now.
This post may contain affiliate links to products or services that I trust.  This means that if you make a purchase using the links included in this post, I may receive a commission at no extra cost to you.  Thank you for the support!
Recommended Courses To Jumpstart Your Business
Crush Consistency NOW! - if you find yourself lacking consistency in your business, you must own this course!
Focus and Implementation Challenge - learn how to dramatically improve the focus in your business and become an implementation machine!
Part-Time Shortcuts - who says there are no shortcuts to success? This course reveals 4 shortcuts that will cut your learning curve in half.
Part-Time Mastery - if you're short on time for your business, this course is the answer!
Part-Time Profit Machine - my flagship course, this 7-module course covers all aspects of your Side Business, from mindset, time and focus, prospecting, lead generation, building a list and selling to your audience... all using the most time-effective strategies.