Today, I'm going to give you some of my best List Building Secrets and Tips.
Ready?
One of the things you hear all the time about building a list is…
You Gotta Build a BIG List If You Want To Make A Lot of Money!
While it's true that people with big lists can make the big bucks, it's not a necessity.
My mentor Diane is an example.
Diane has a relatively small list among other top earners, yet she regularly beats them out in affiliate contests.
She can write one letter to her list and generate THOUSANDS in sales.
Why?
Because Diane has mastered the power of INFLUENCE.
What Is Influence and How Do You Get It?
Influence essentially means that someone trusts you and feels safe with you.  
They seriously listen to what you have to say.
In a list-building sense, it means building trust and rapport with people through providing value…
And when you've built up enough trust and influence, you have on your hands a whole lot of raving fans who love what you do and…
Will buy from you when you present an offer.
We call it an Influence List and it's super important to build one if you want to make a living on the Internet.
Here's some more important points about List Building and a very special announcement…
So, as I said at the end of the video, you probably have questions right about now…
"How do I build an influence list?"

"How do you gain people's trust?"

"Where do I even start?"
I answer these questions and more in my List Building Challenge.
One final thought…
If you don't have a list, you don't have a business.
Companies can come and go, but your list is YOURS forever.
Treating them right, giving them what they want and need, and putting them first will REWARD you many times over.
It's the AMAZING power of TRUST and INFLUENCE.
It's Your Time to SHINE!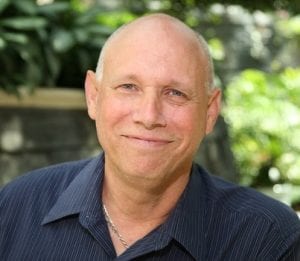 Dr. Bob Clarke
Email: Bob@BobandRosemary.com
Join our Side Hustle Facebook Group
P.S.  Need more leads for your business?  I recommend you start here and learn the fastest way to attract new prospects to YOU with timely strategies that are Working Right Now.
This post may contain affiliate links to products or services that I trust.  This means that if you make a purchase using the links included in this post, I may receive a commission at no extra cost to you.  Thank you for the support!
Recommended Courses To Jumpstart Your Business
Crush Consistency NOW! - if you find yourself lacking consistency in your business, you must own this course!
Focus and Implementation Challenge - learn how to dramatically improve the focus in your business and become an implementation machine!
Part-Time Shortcuts - who says there are no shortcuts to success? This course reveals 4 shortcuts that will cut your learning curve in half.
Part-Time Mastery - if you're short on time for your business, this course is the answer!
Part-Time Profit Machine - my flagship course, this 7-module course covers all aspects of your Side Business, from mindset, time and focus, prospecting, lead generation, building a list and selling to your audience... all using the most time-effective strategies.