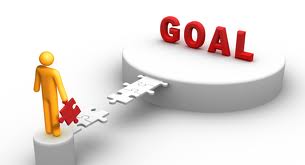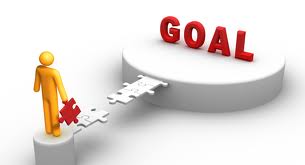 This time of year, goal setting gets very popular.
Everyone wants to improve their lives in some respect, and what better time to start than a brand new year?
Unfortunately, the reality is this:
For most, Goal Setting is a waste of time.
Don't get me wrong — I'm a big fan of setting goals.
But most people make a crucial mistake —
They state their goal and WAIT for it to happen.
Goal Setting Tips:  3 Steps to Turning Your Goals Into Reality
I've been doing a lot of research into goal setting recently, and I see over and over people making the same mistakes.
And when things don't start happening quickly, they give up and go back to their same old bad habits.
Here are 3 tips for making your goals 100% achievable:
1.  Make Your Goals as Specific as Possible
Most people set very general goals, such as "I want to make more money" and "I want to lose weight."
It is far more effective to get very specific in your goals.
Let's look at some comparisons…
Instead of "I want to make more money next year",
try "I want a $20K raise in my job next year."
Instead of "I want to lose weight"
try… "I want to lose 25 pounds."
Put a Time Limit on Your Goals
Now let's take it one step further…
Assign a specific date on which you want to achieve your goal.
Saying "I want to lose 25 lbs in the next 6 months" is far better than the same goal without a time component.
A goal without a date is just a dream.
2.  Emotionalize Your Goal
Stating a goal and writing it down is not enough…
You must FEEL it!
When you think about your goal, imagine yourself ALREADY achieving it.
How does it feel?
What does it sound like, look like, smell like?
Get all of your senses involved.
Be as detailed as possible in describing the EMOTIONS surrounding achieving your goal.
This process is called…
EMOTIONALIZING YOUR GOAL
and it's one of the keys to actually reaching the goals you set for yourself.
3.  What are Your Willing to Give/Give Up to Achieve Your Goal?
One of the Universal Goals of LIfe is this…
You Reap what you Sow
For your goals, this means that you must be prepared to DO SOMETHING in exchange for achieving your goals.
If you goal is to lose 20 lbs. in 20 weeks, what will you give up?  
What are you prepared to sacrifice?
How much exercise are you willing to do to lose the weight and meet your goal?
What about making more money?
Do you want to make more money in your business next year?
If so, what VALUE TO OTHERS are you going to provide in EXCHANGE for the money?
You have to GIVE in order to GET…
and that's why most people fail to achieve their goals or New Years Resolutions.
You Reap what you Sow.
You make more money when you provide more value.
It's as simple as that.
Your Turn
Leave a comment below and tell me one goal you have for the New Year AND what you're willing to do in order to meet this goals.  
Should be a great discussion!