The vast majority of businesses that don't have a list of some sort right now would vastly increase their profits if they started gathering one.  Online marketing is no different:  no matter what business model you are following online, you absolutely need a list if you want to take your business to the next level.
Email marketing is a prime example of permission marketing.  By subscribing to your list, the subscriber gives you permission to get in touch via an email newsletter.  If you abuse this permission by bombarding them with affiliate links, then your subscriber will rescind that contract by unsubscribing from your list.
Give First… And Then Give Some More
List building and email marketing is ultimately about promoting your business, but to have ultimate success you must first and foremost care about your subscribers.  Every email you send and every promotion you put before their eyes must have their best interests at heart.  Giving value is  the key to successful email marketing.  Give, give, and give some more, then promote when the timing seems right.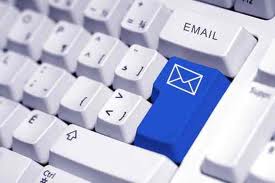 Of course, emails  containing tremendous value do no good if no one opens them.  So, this is your first hurdle – learn how to get your emails to stand out from the barrage of emails your subscribers likely get every day.  The key is in the headline;  if you write an email with a boring headline, then very few people are going to want to open it. The headline is the first and potentially last thing of an email that your subscribers see, so spend some time on your headlines.   The best strategy I've found is to invoke curiosity.
Be Consistent
Just as important as sending emails that inspire and provide value is their timing.  You may be a fantastic writer capable of eliciting great emotion, but if you only send them once a month, your subscribers will soon forget who you are.
I've found that it's simply best to be consistent in your emails.  If you decide to send emails once a week or once a day, tell your readers what to expect, and then live up to your word.  If your readers see that you do as you promise, this will give them one more reason to trust you.
Are Your Subscribers Excited When They See Who's Sending It?
Even though the headline is the first part of the email your subscribers will see, there is something else which can be even more effective for getting those emails opened.  Can you guess what it is?
It's your name.  If your subscribers trust you and like you, then they'll know what to expect from your emails. They'll like you so much that they'll disregard your subject line and skip to the good stuff.  They'll anticipate your next email.  Some will trust you so much that they'll buy anything you tell them to buy.
It would be nice if you had a list full of those people right from the start.  However, such influence does not come overnight.  It is earned over time, starting from that initial contact where they handed over their name and email in return for some sort of product or information.  From that point on,  everything that you say and do for your subscribers will cause them to shape an opinion of you.  It all comes down to the act of providing valuable content that helps your readers solve their problems.
If you can accomplish this on a regular basis, you 'll have a responsive list just awaiting your next email.
Recommended Resources

AWeber Email Marketing System – the best of the best, Aweber is the email marketing system of choice for home business owners.  From autoresponders to email newsletter templates, Aweber offers the flexibility and in-house training that makes it perfect for beginners and advanced marketers alike.  This is the only email marketing system we would use.  Highest recommendation.

GoDaddy.com – THE place to go to purchase domain names.  Fantastic customer support answers questions quickly and simply.

HostGator.com – if you are going to host your own blog (and I strongly suggest that you do), then Host Gator is our recommendation for the Best Hosting Company.  The LOWEST rates I've found with impeccable support.  Highly recommended.
If you've enjoyed this article, please COMMENT and send it to your friends!
To Your Success!