You've done your research.  You've chosen your MLM company and you've carefully decided on just the right person as your Network Marketing Sponsor.  You plunked down your hard earned money to join the company and you're off to the races.  It's up to your sponsor now to help you get leads and sales, right?  Not so fast.
What A Great Network Marketing Sponsor Can Do For You
Having a great sponsor can be a game changer in building your Network Marketing home business.  While it is reasonable to assume that your sponsor will get you situated, connected with his or her team, and generally be sure you get off on the right foot.  They should definitely spend some time with you going through your business plan and marketing strategy.
But how far does your sponsor's responsibilities go?
The False Sense of Entitlement
This is one of the biggest problems I see in new (and naive) MLM business owners.  In fact, it's a false belief that is pervading our society as a whole — the feeling of ENTITLEMENT.
In Network Marketing, it starts with the newbie's belief that just because they paid their money to join someone's MLM team, they are now ENTITLED to their Sponsor's time and attention.  If you share this belief, let me be the first to break it to you….
It doesn't work that way.  You are not "entitled" to anything from your sponsor.
Here's the truth — your sponsor is building his/her own business and is not responsible for yours.  Sure, your Network Marketing sponsor can and should be a reliable and helpful resource but they are NOT responsible for the success or failure of your business.  That responsibility lies on you and you alone.
Here's another truth — a great Network Marketer most likely has a large team of other Networkers.  Your sponsor will likely do some general team trainings, but their time to spend with individuals is most likely limited.
They will protect their TIME like a mother bear protects her cubs.
But that's not to say that you can't garner more of your Network Marketing Sponsor's time and attention.  In fact, you'll find that they do have their "favorites" — the people they single out on their training calls as having personally mentored to great success.
So how do you get to be one of these lucky people?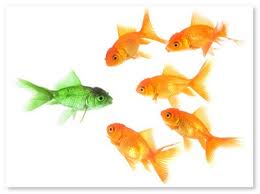 3 Ways to Get More of Your Sponsor's Time and Attention
There are definitely ways to get your sponsor to pay more attention to you.  Here is what I look for in a student/team member that will get MY ATTENTION:
1.  Be a PERSON OF INTEGRITY
No one wants to spend a lot of time with a new member only to have them later make a million excuses as to why they couldn't accomplish anything.  Believe me, as a Network Marketing sponsor there's very little that is more frustrating.
So here is one of my favorite strategies.
Whenever I get a new team member, I test them immediately.  After I orient them to the team and work through their Business and Marketing Plan, I give them some action steps to take.  I provide them with specific things they need to do before we meet again.
I even put the responsibility on them to call me when they're finished to set up the next meeting.
I will be very honest with you here — there have been instances where I give my team member a set of action steps and never hear from them again.  These are the ones that invariably complain that they received no support from their sponsor as they exit the company, in search of a "better opportunity".
There is no better way to show your integrity than DOING WHAT YOU SAY YOU'LL DO
It's the first step towards gaining your sponsor's respect and attention.
2.  Be Self Sufficient
One of the biggest things to learn as a home business owner is the skill of overcoming obstacles.  You are going to encounter endless obstacles are you start out and continue to grow your business, and you need to show your sponsor (and yourself) that you can overcome them and move forward.
Don't be the person who runs to their sponsor with every little problem.  Not only will you become a burden on your sponsor's time, but you'll never learn to stand on your own two feet.
Before approaching your sponsor with a problem or issue, do your best to solve it yourself.
Put yourself in your sponsor's place.
Who would your rather have on your team — the person who calls them and asks, "I'm not getting any leads for my business…help!"

Or the one who says, "I have this problem.  I've tried to find the answer on Google and in our company Forum but I still need some guidance.  This is how I was thinking of approaching this problem. What do you think?"

I can tell you exactly who I would rather have on my team.
Be self-sufficient.  Learn "how to fish", rather than expecting your sponsor to serve you dinner each night.
3.  Be an Action Taker
You can be the best student in the work, but unless you implement what you've learned you will so no real results.  And in Network Marketing, results means leads, sales, and new team members.
If you truly want to get your Sponsor's time and attention, become a student first by learning new skills and then TAKE ACTION, apply what you've learned and get some results.  As a sponsor, I am eager to spend time with someone who has taken action, regardless of the results.
The sad fact is that many new Networkers don't take enough action to see any real results.  The ones who do definitely get my attention and my time.
Be a person of Integrity, Self Sufficient, and an Action Taker and you will definitely get noticed by your sponsor and they will be much more eager to spend their valuable time with you to improve your results and your business.
To Your Success!