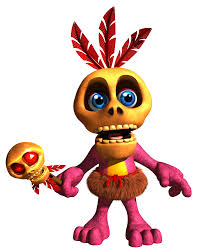 A while back I wrote a blog post about the importance of mindset to your success.
The basic message was this…
Your thoughts become your reality, so the better you are at controlling them, the better chance you'll have at realizing everything you want in life.
Strong words, I know.
But I happen to believe it 100%.
Anyway, this guy who I've known for a while on Facebook sends me this message…
"Don't give me none of that mindset mumbo jumbo, just show me how to generate leads and make money!"
If you're laughing a little and shaking your head, good for you.
You get it.
Most don't.
Most people absolutely agree with my friend.
Most people believe that their results dictate their mindset, when it's the EXACT opposite.
Your mindset, your THOUGHTS… 
Dictate your results.
In business.
At your job.
In your relationships.
In LIFE!
You become what you MOST think about.
Don't believe me?
I understand.
You'll probably have to bang your head against the wall a hundred times before you get it.
Like me.
I felt just like my friend not long ago.
Just show me HOW.
Trouble is, it doesn't work that way.
If your mind isn't right, leads won't matter.
It always amazes me that people will buy course after course, training after training on the latest, greatest way to generate leads.
But they'll RARELY put up the money to invest in a  course about mindset.
Yet in most cases, that's what they need the MOST.
Developing their mindset.
What about you?
Where do you stand on this controversial topic?
Are you like my friend and just want to learn HOW?

Or do you get the whole mindset thing and how important it is?
If you do and you want to know where to start, try checking out some of these books:
Think and Grow Rich For Network Marketers (Ray Higdon)
As A Man Thinketh (James Allen)
Ask and It Is Given (Jerry and Esther Hicks)
The Simplest Secret (Earl Nightengale)
And if you're SUPER serious about leveraging your mindset and putting your thoughts to work for you,
take a look at this
.
So next time you take out your credit card to buy yet another lead generation training, ask yourself this question…
"Have these kind of courses worked for me in the past?"
If not, I recommend putting your money back in your wallet, and instead heading over to the local library to pick up one of the books I listed above.
It might just be the difference maker in  your business!