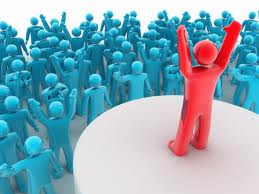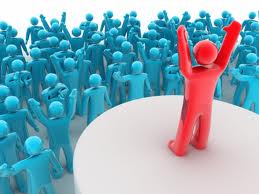 I sent out a message to my list last night about borrowing online authority, and it got such a good response that I wanted to let you in on the lesson, too.
I always send out crucial information and opportunities to my list members first.  They get first crack at whatever I have going.
So what's all this about borrowing online authority, and why is it important?
One of my students asked me a great question the other day.  We were talking about the need to establish your authority online so that others will come to you, rather than you having to hunt them down (which never works).
He asked me this….
"How am I supposed to have authority when I'm
just starting out?"
What a great question.
And it seemingly has no answer.  After all, when someone is just learning something new, they have no authority, right?
Well, yes and no.
While it's true that you need to establish yourself as a leader and a presence in order to have authority and the magnetism you need to
draw prospects to you…..  there is something you can do while you're learning.
You can BORROW online authority!

How can you do that?
There are a couple of ways.
How To Borrow Online Authority When You Don't Have It Yet
There are a couple of ways to borrow the authority of others while you're working on your own…
You can borrow authority by aligning with people who already have it
This can be your sponsor, your mentor or anyone who has "street cred" in the online community.
For example, my mentor and sponsor in MLSP, Diane Hochman has a lot more credibility and authority than me.
I'm no slouch when it comes to authority.  People are drawn to me for my knowledge and results in MLM, but compared to Diane I don't come close.
She has MASSIVE AUTHORITY in the online marketing world, and to be associated with her is like borrowing her authority.
Diane even did a very short video for Rosemary and I, telling  people how we are working on the same team and how great we are to team up with.
You can find that video on this page (it's the second video down the page).
In fact, I do that for all my new team members as well.
It just helps newer folks borrow some authority and be seen as people "with connections."
You can also BORROW  ONLINE AUTHORITY when you become aligned with a SYSTEM
That may seem weird at first, but think about it.
If you use a marketing system that has built-in training, websites, and affiliate products so that newcomers can come in and make money from Day 1, what a great way to borrow authority.
This is one way I do it.
My online marketing system has a number of training videos that teach others how to generate leads and sales for any business.
I offer these trainings to my prospects and… voila!
I have authority… just by association.
See what I mean?
I don't have to know it all when it comes to marketing… I can leverage my system who can do the training for me.
What a relief!
What a weight off my shoulders knowing that I don't have to teach others all the different ways to market online.
I let my system do it for me.  I borrow their authority.
See how it's done?
So if you're new or if you've struggled getting results in your business, take heart!  
There are ways you can borrow the authority you'll need to attract others to your business until you're ready to do it yourself.
Your Turn
Have you ever borrowed someone else's online authority?
Leave a Comment and let's talk!