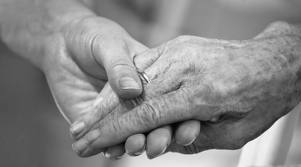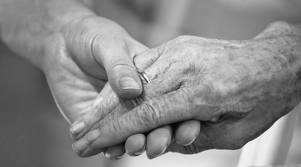 People love challenges.
I've taken many challenges in my life.  
Over the last few years, I've taken both a 90-day Video Challenge and a 90-day weight loss challenge.
Both benefited me greatly.
I became a much better video marketer and got over my fear of the video camera.  

I also lost 49 pounds and got off my cholesterol-lowering medication.
Yes, challenges can benefit you, too in a variety of ways.
But today, I want you to think OUTWARD rather than inward.
What is the "Help Thy Neighbor" 90 Day Challenge
It's a simple concept really, and it's focused upon helping thy fellow human beings.
For the next 90 days, I want you to commit to helping at least 1 person every single day.
What counts as help?
ANYTHING!
In your personal life, you could:

help a family member get through a difficult day

help an elderly person with a heavy package

buy a homeless person a hot meal or drink

If you are in business, you can help in many ways:

assist someone who is having trouble with their business

provide a free consultation with no ulterior motive (like trying to sell)

help someone less experienced get though an obstacle 

The only rule — whatever it is must be SELFLESS in nature.
Why Should You Take this Challenge?
Aside from the good karma aspect of random acts of kindness, taking the "Help Thy Neighbor" 90 day Challenge will start reprograming you to come from a place of SERVICE rather than "what's in it for me".
This will not only make you a better person, it will make you a better marketer and a more successful business person.
You see, providing selfless help to another person shows you are a person of integrity and starts to build trust.
And gaining a prospect's trust is a major hurdle that must be crossed before any sale is made.
WARNING:  These acts of helping others, especially in business MUST BE GENUINE.  If they are not, not only will you be exposed as a fraud but your reputation will take a hit that you may not be able to recover from.
I see way too many people approach their online businesses with an attitude of SELL, SELL, SELL.

What I'm asking you to do is to change your emphasis to HELP, HELP, HELP.
Try it for 90 days… I bet you'll be amazed at the changes you'll see.
I'm betting you'll feel like a better person.
And I'm also betting that your business will be in a more favorable position as well.
So Wanna Have Some Fun?
Join in our Challenge and let's share with each other how we're helping others.
Head on over to our Facebook Fan Page and share your results, get some inspiration, and meet new people.
You can start your 90 Day Challenge at any time – why not today?
What Do You Think?
How have you helped someone today?
Leave a comment and let us know what you did and how it made you feel!