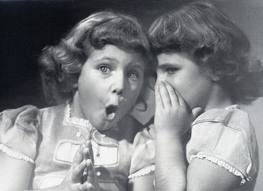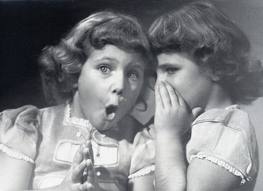 Do you have a deep dark secret that no one knows about?
Most of us do, and I am no exception.
Most people know me as this serious, smart, driven, and savvy marketer who builds his Online Business despite working 60+ hours/week as a Reproductive Scientist.
Most people think I have endless energy and drive to do what I do, when most would get discouraged and stop, feeling like it's just too hard.
Most people who know me would say that I seem to have boundless energy and enthusiasm in almost everything I do.
But most people would be wrong.
My Deep Dark Secret 
The truth is that I do have enthusiasm for my business, because I know what a huge upside building it will have when I'm ready to get out of my Full Time Job.
The truth is that I enjoy many aspects of my business, especially writing (obviously) and generating leads.
But the REAL truth is….
I Am Lazy!
There, I said it.
The cat is out of the bag.
The truth is, I'm darn lazy when it comes to my business.
I don't want to spend time doing things that aren't fun…. things like:
Spending hours designing websites that will help me get leads

Spending time teaching others about things I have no interest in

Spending even a minute of my time talking to someone who doesn't want to talk to me.
You Know What I Really Want to Do?
I want to crash on my couch after work, eat potato chips and watch any sporting event.
I want to go to the movies to see the latest scary movie release.
I want to sleep on a hammock in a resort in the Caribbean.
I want to be lazy.
And I am able to be lazy at times, because I've found a better, more effective way to grow my business— a Common Sense Approach!
I've learned how to leverage my limited time, drive traffic, make sales…. AND still have time to be lazy.
Wanna see?
For the first time, I am doing a webinar on the exact income streams I'm leveraging to build my business Part Time.
(they work for Full Time Marketers, too!)
I will be spilling the beans… showing you how you can be lazy AND build a profitable business just like me.
Common Sense Revenue Streams…. with Dr. Bob Clarke

Thursday, March 29th… 9PM ET

Be sure to register even if you can't make it, so I can send you the recording.
But wait!  There's more!
Did I tell you I have a special guest coming by to share her secrets of business success?
Yeah, she's fun, crazy in fact and… oh yeah… a 6-figure earner in the Industry.
So there you go.
Who Should Attend This Webinar?
If you are struggling to make your business profitable, can't find the time you need (or want) to devote to your business, are having trouble figuring out how to make it work for you, are feeling like you want to give up, or are just lazy like me…. you DEFINITELY SHOULD attend this webinar.
Common Sense Revenue Streams…. with Dr. Bob Clarke

Thursday, March 29th… 9PM ET

Be sure to register even if you can't make it, so I can send you the recording.
Who Should NOT Attend This Webinar
Highly successful marketers who have it all figured out need not waste their time. 🙂
Here's What You Should Do….
First, go register for this online event before you forget… and reserve your spot for my "Common Sense Revenue Streams that even a lazy guy can do Webinar."
Then come back and send me a comment, let me know you're coming and ASK A QUESTION that I will answer on the webinar.
See you there!