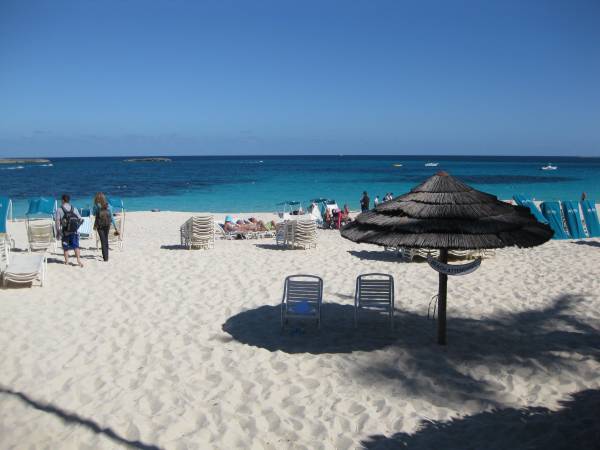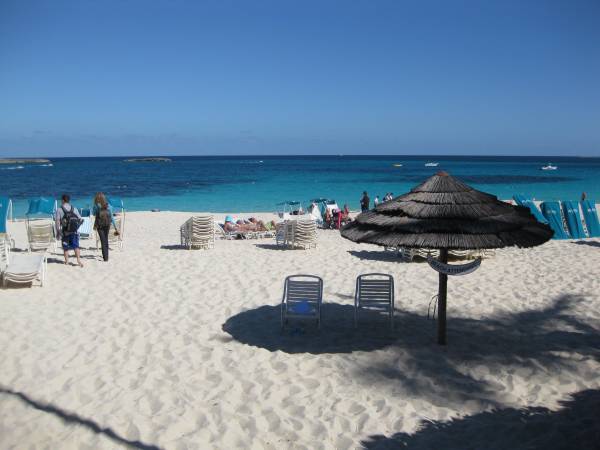 The secret to growing your blog is really no secret at all:  Understanding who you're talking to, creating stellar content that solves problems for your readers, and letting the world know all about it.
Well, maybe there are some secrets — check out How To Create a Popular Blog in 90 Days or Less Part Time
But what happens when you need a rest?
Take a vacation?
Unplug and get away from it all?
What becomes of your blog then?
If your blog is well established and very popular, you may not notice much of a drop in traffic.  But if you are struggling with your blog's growth, that one week off can mean a loss of traffic and readers that could take a long time to get back.
So what are your options?
You could decide to eliminate all vacations until your blog becomes "super popular".
Not much of an option, especially if you have a family or anyone that likes you.
3 Ways To Boost Your Blog Growth While On Vacation
Is there a way to boost your blog growth AND take some time off?
The answer is yes… and here are some ways to do it.
1.  Write extra blog posts to publish while you're away
This is one way to maintain or extend your blog growth while you take a vacation, but it will take discipline and time to make it happen.
After all, many bloggers I know struggle to put out 2 or 3 posts each week, never mind writing extra posts.
But if you are motivated and work productively by batching your work, you can make it happen.
2.  Outsource Your Writing
Oh, I can already hear you out there moaning about costs.  But guess what?
It's not that expensive to have a few articles written for you and edit them for your blog.
You'll want to do your homework here — try to find a writer who writes in a similar style and at least somewhat understands your subject area.  This may take a bit of trial and error, but once you find a writer you really like, you'll have no issues with outsourcing a few articles and posting them while on vacation.
TIP:  I've hired article writers from Elance.com and found them to be very professional and trustworthy (again, do your homework).  You can even hire someone on Fiverr.com to help publicize your posts online for $5 if you really wish to unplug and let someone else do the work).
3.  Boost Your Blog Growth: Find Other Bloggers to Guest Post
About a month ago, I read a post on Mavis Nong's blog, Attraction Marketing Online where she announced she was taking a much needed vacation.  She explained that she was a bit burnt out but had arranged to have other guest bloggers fill in for her while she was away.
What a great idea!
Heck, I was even one of the guest bloggers she selected — check out my post on Mavis' blog,  25 Ways to Double Your Blog Productivity This Week.
Can you see why this strategy is so powerful?

You can boost your blog growth by publishing stellar content while you're away
You can take advantage of your guest blogger's traffic, assuming they will also publicize their post on your blog
You will brand new readers to set their eyes on your blog (your guest blogger's readers).
You can build a relationship with the guest bloggers for later collaboration
How great is that?
It's Time For Me to Take a Break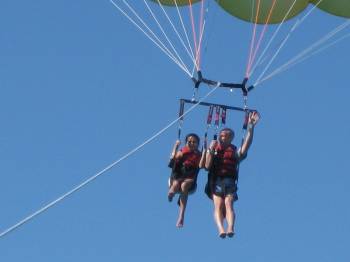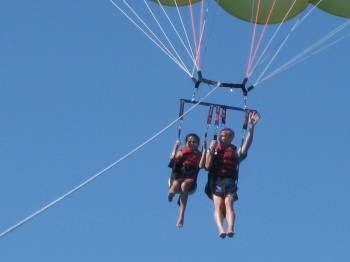 Next week, I am heading off to the beautiful Atlantis resort in the Bahamas for a well deserved week of rest and relaxation.
During that time, I have a treat for you….
I've lined up 3 very talented Guest Bloggers for you, with posts that you will love.
I'm not gonna let the cat out of the bag by revealing who they are, but I promise you won't be disappointed!
Watch for the first guest post on Monday.
See you in a week, everyone!  Stay focussed!