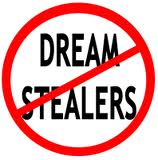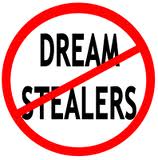 Excuses… we all use them in all aspects of our lives.
And when someone is building a business Part-Time, there are plenty of excuses we can use to justify our lack of activity:
Not enough time

I'm too tired

I can't compete with people doing this Full Time
But the reality is that there are no room for excuses in building a business.
Excuses are dream stealers.
So what about these excuses?  
What's the reality?
Watch the video below….  it's one of the rare videos where I get in front of the camera, because I'm gonna challenge you… and I want to look you in the eye.
Grab you Free Part Time Entrepreneur Success Kit here:   http://BobandRosemary.com/success-kit
Your Success Kit includes the very popular short ebook: "10 Steps to Being More Productive with Your Limited Time."
It was written with just you in mind.
Speaking of Excuses
This post on Excuses is appropriate for this week because next weekend is the No Excuses 3 Summit in Las Vegas.
If you're attending, let me know so Rosemary and I can meet up with you to say Hi!
So What Do You Think?
What excuses have you used to justify a lack of action working on your business?
Let's come up with a list… and then let's explode it!